KNYSNA NEWS - In the series finale, it's time to visit Knysna's suburb of Hornlee, where there are a number of soup kitchens, but we'll be taking a look at one of the longer-running of the lot.
There are 21 soup kitchens in Hornlee alone, with eight in Ward 6 and the other 13 in Ward 11, according to Knysna Municipality's list of recognised and certified soup kitchens in the area.
One of the soup kitchens is run by community organisation Knysna United's Avril Terblanche where they feed up to 90 people twice a week (Tuesdays and Wednesdays), between 15:00 and 16:00. Another is run by Leonie Pasja on the same days but slightly earlier, and here she has fed up to 130 on a single day.
But, this time we will be visiting the soup kitchen at the AFM Church in Davidson Street, making it one of the eight in the Ward 6 section of Hornlee. The kitchen is run by Sister Sarah Solomons, who has been in charge of the project since the church launched their kitchen in 2016. When there's no lockdown, they typically feed 80/90 people and in school holidays this number goes up to 120/130. But, since lockdown started their numbers have fallen somewhere in the middle.
Photo gallery: Greater Knysna's soup kitchens Part 7: Hornlee
"We generally feed just about 100/110 people a day, but we have gone up to 130 in lockdown," Sarah noted. They operate their soup kitchen five days a week, and feed people between 09:00 and 10:00 in the mornings and again between 13:00 and 15:00 in the afternoons. "We don't turn anybody away, anyone and everyone is welcome at my kitchen if they need help."
This week they have also taken on a challenge handed to them by the municipality, as they are tasked with making food for the homeless people who are being sheltered at Loerie Park. There are roughly 60 living there now, and the church started the project on Monday, and will feed them twice a day (lunch and supper) seven days a week. Sister Sarah does have a team helping her too, which is often needed as they also help feed the elderly and bedridden every day at 12:00 by filling their containers and delivering them to their houses.
This brings an end to Knysna-Plett Herald's series on soup kitchens in the Greater Knysna area. If you would like to get in touch with any of them and possibly help out, contact Lizel Baatjies on 060 998 7106.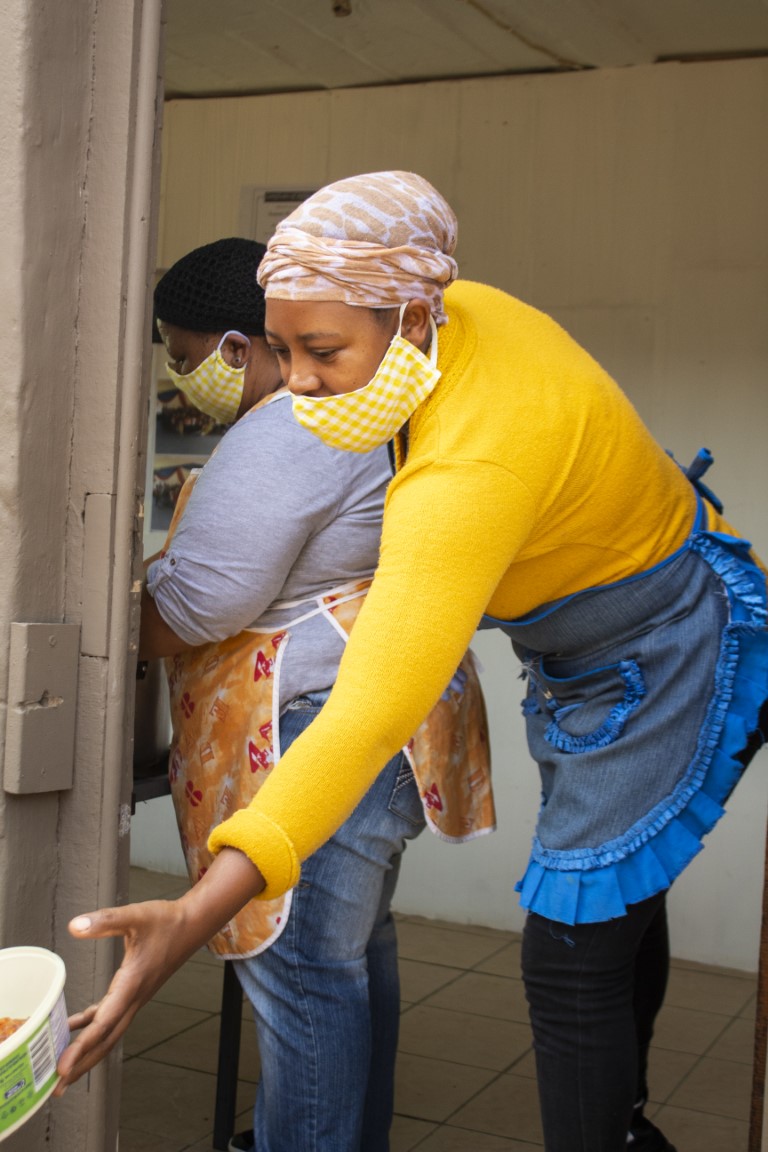 Carmen Gendi takes a child's container to fill it with food. Photos: Blake Linder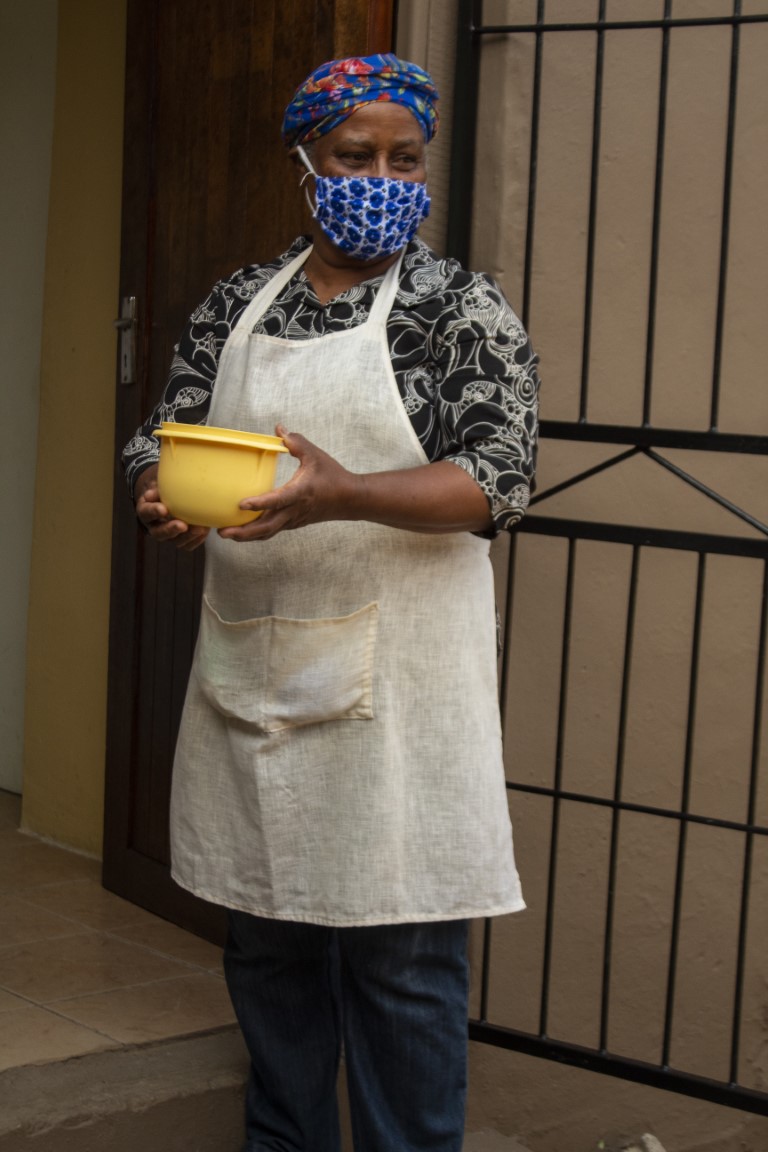 Sister Sarah Solomons closes a container before handing it out.
Joan van Willingh fills up a container with food.
Previous articles:
'We bring you the latest Knysna, Garden Route news'