Gallery
KNYSNA NEWS - In the penultimate edition of the soup kitchen series, we take time to visit a soup kitchen based in South Africa's largest Rastafari community, Judah Square.
Situated in Khayalethu South, Judah Square was founded in 1993 when the municipality responded to a request by local Rastas to allocate them their own living area.
In the 27 years since, the community has grown from strength to strength and has become an establishment in Knysna that is a staple part of the town's tourism.
But, as with the vast majority of tourism establishments around the country, it has not been able to operate under lockdown.
In turn, the sisters of the House of Judah have taken on the responsibility of running a soup kitchen from one of the stalls at the entrance to Judah Square.
Photo gallery: Greater Knysna's soup kitchens Part 6: Judah Square
Their soup kitchen operates on three days of the week (Monday, Wednesday, Thursday), and they serve food twice a day with porridge in the mornings and a hot meal in the afternoons between 14:00 and 15:00. They feed an average of 90 people per meal a day, with recipients not limited to Judah Square as people come from surrounding areas for food too.
According to Sista Leah, who has been at Judah Square for 20 years, most of the Sisters who help at the soup kitchen are involved in the tourism industry. "Most of us have normal jobs for various tourism companies around Knysna," she said. The soup kitchen also receives a lot of help through donations, receiving help from a few organisations including Rotary Knysna.
Sista Kerri, head of the Sisters' Council has noticed peaks in activity on one day in particular. "People absolutely love Wednesdays, because we make homemade bread and give it out with whatever we decide to cook on the day," she said.
The majority of people who come to their soup kitchen are children, but there is also a big portion of adults who rely on the soup kitchen. The sisters also rotate in their shifts at the kitchen, with everyone lending a hand in serving up food for those that need it the most.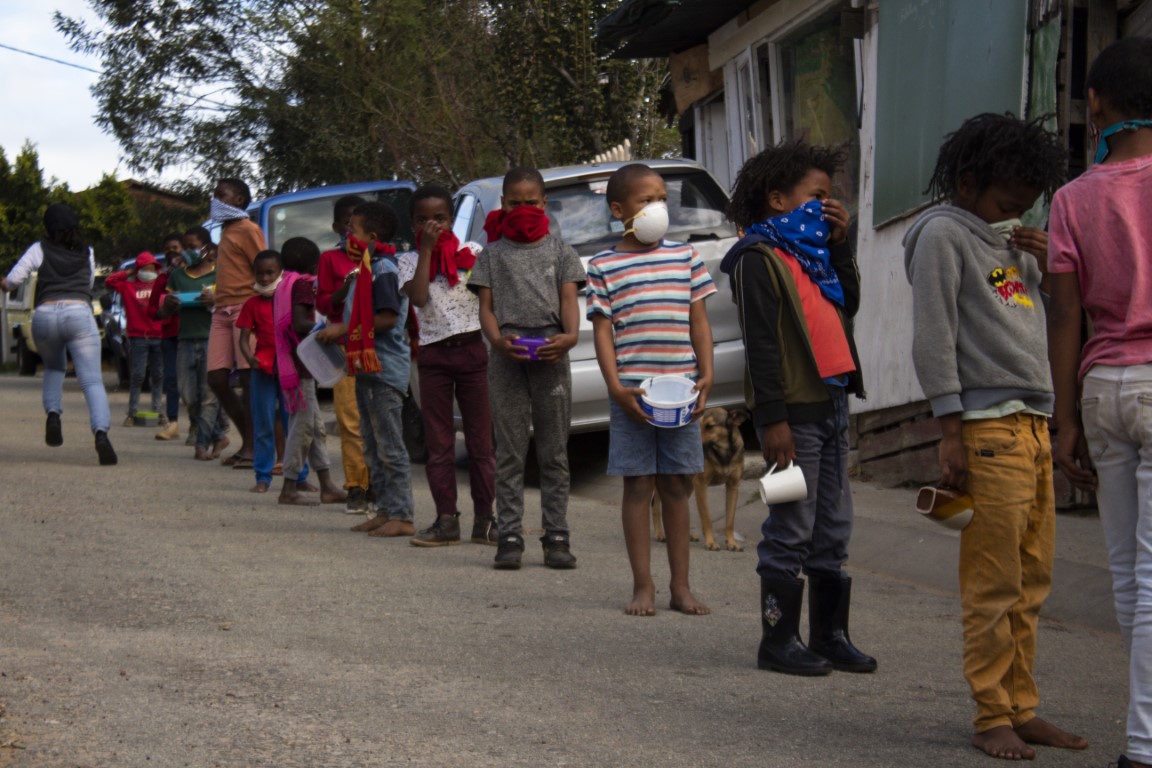 Children line up outside the soup kitchen in anticipation for some food.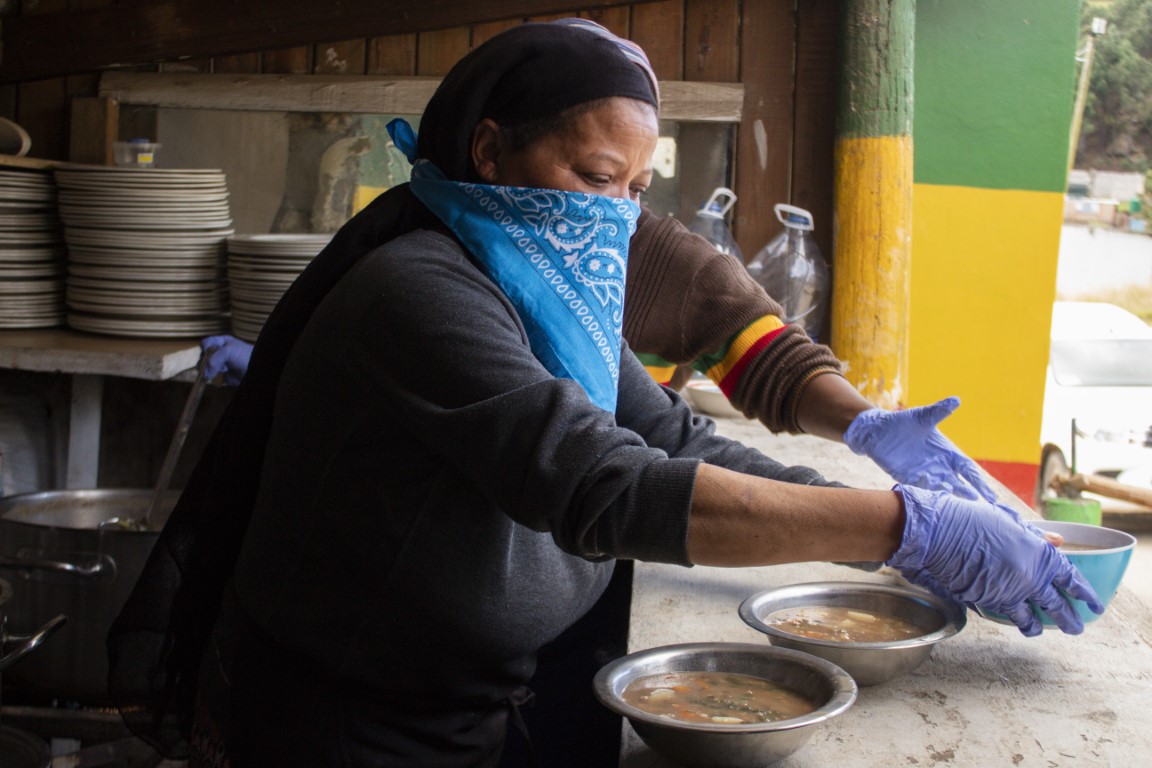 Sista Rachel hands out food.
Previous articles:
'We bring you the latest Knysna, Garden Route news'