Gallery
KNYSNA NEWS - With the Covid-19-induced nationwide lockdown wreaking havoc on the economy, leaving countless jobless and in turn without food, communities in the Greater Knysna area have banded together to aid those in need of help in the fight against hunger.
In a seven-part series of articles, we'll be paying visits to soup kitchens in areas in and around our beloved coastal town.
In Part 1, we visit the only soup kitchen in Smutsville, Sedgefield, that provides food to residents in the evenings.
There is a total of eight active soup kitchens in Smutsville, but this one is run by a lady by the name of Erika Kordom, and her soup kitchen feeds Smutsville residents from the front of Teddy's Preschool in David Curry Street. When there's no worldwide pandemics on the go, Erika is a teacher at the nursery school during the day, and a South African Police Service reservist by night.
Photo gallery: Greater Knysna's soup kitchens Part 1: Smutsville
With her job as a nursery school teacher on the backburner for the time being, Erika wanted to put her time to good use, and sought to continue making a difference, albeit in a different manner. "I simply couldn't stand by and see people in my community struggle, so I looked to find a way I can help," a humble Erika said. So, on 23 April she opened her soup kitchen for business, and fed 121 on the first day.
Since then, the kitchen has grown from strength to strength and now feeds between 150 and 200 people a day (depending on the time of the month) five days a week. She has fed up to 500 people on a single day, and all of the food she makes is made in her own house with the help of her family and friends. Most of the people who visit her soup kitchen are children, but ages range significantly, and Erika refuses to turn anyone away.
Erika does receive assistance from Gift of the Givers and, along with other soup kitchens in Smutsville, benefits from the ongoing efforts to remove carp from Groenvlei lake. "They bring us the fish, and we get to use it for our food in whatever way we can," Erika said. Despite receiving help from GotG in the form of food, she still needs to purchase the ±50kg of gas she uses every month herself.
Erika, who has lived in Smutsville her entire life, has also noticed a slight change of heart in her community. "People have become friendlier again, and a lot more willing to lend a hand," she said. "It's almost as if people have found their humanity again."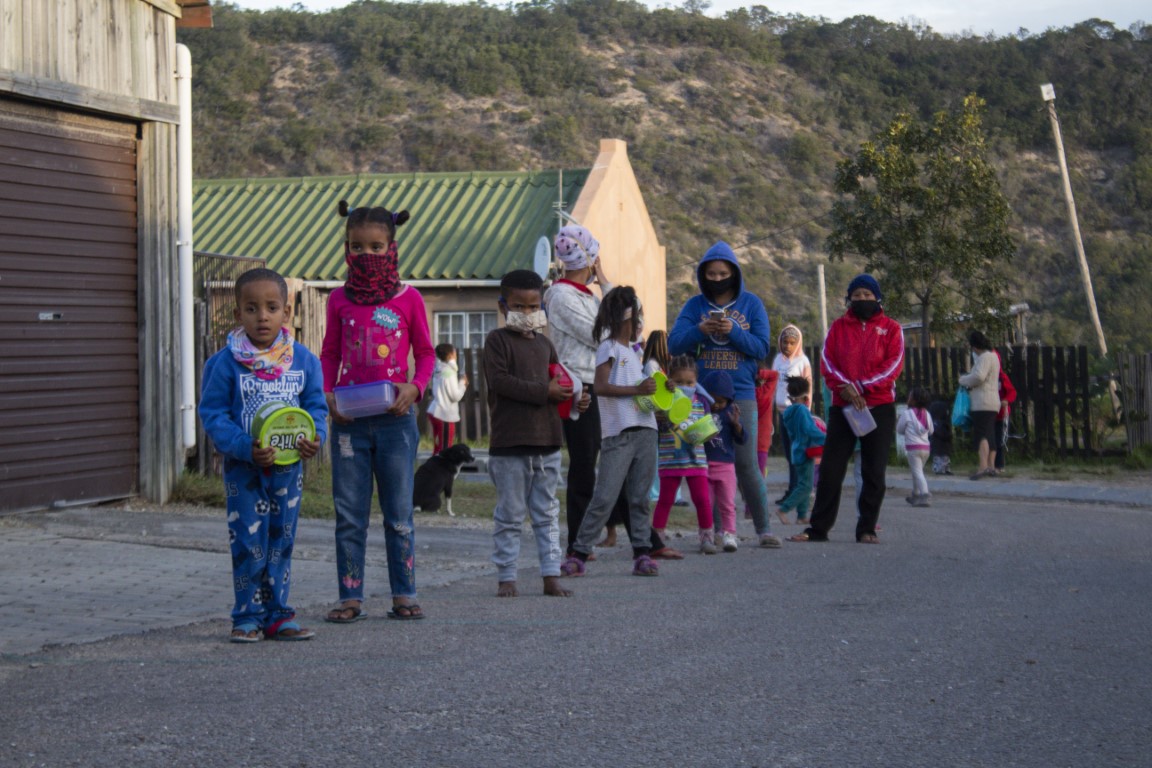 Children line up in David Curry Street, waiting for their helping of food. Photos: Blake Linder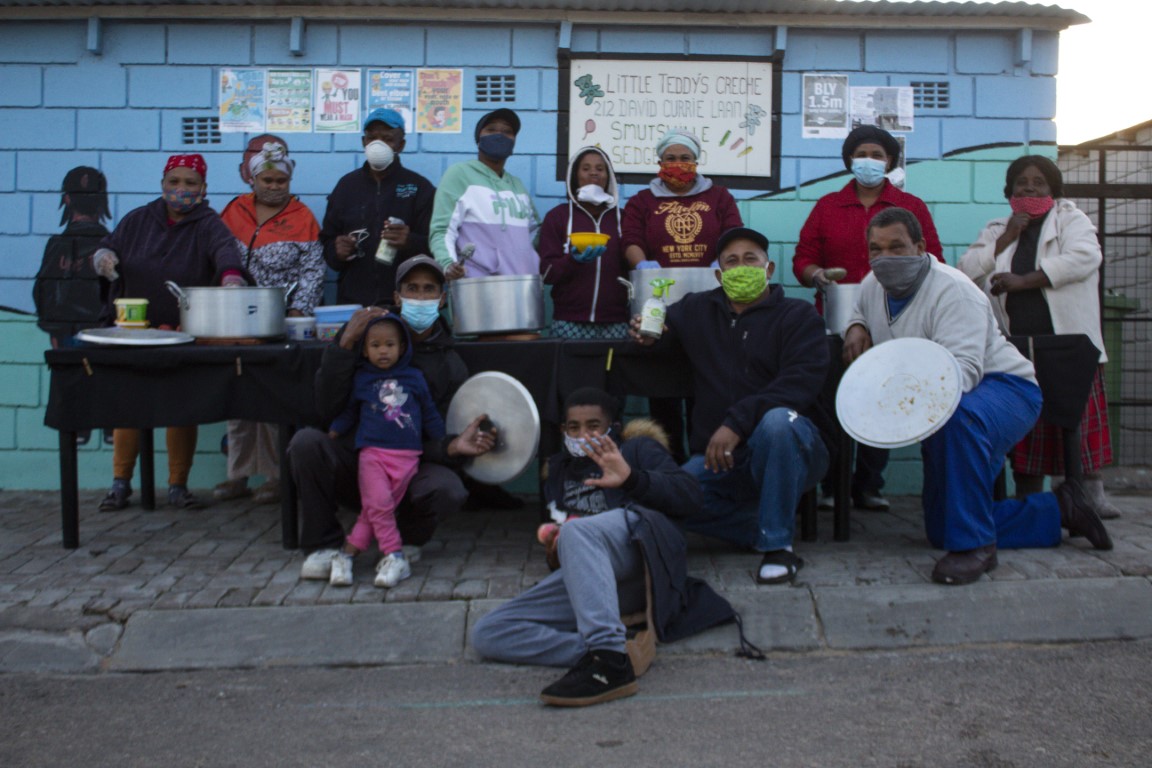 The team of volunteers behind the soup kitchen.
Dear reader, As your local news provider, we have the duty of keeping you factually informed on Covid-19 developments. As you may have noticed, mis- and disinformation (also known as "fake news") is circulating online. Group Editors (publications and online platforms) is determined to filter through the masses of information doing the rounds and to separate truth from untruth in order to keep you adequately informed. Local newsrooms follow a strict pre-publication fact-checking protocol. A national task team has been established to assist in bringing you credible news reports on Covid-19.
'We bring you the latest Knysna, Garden Route news'