Gallery
KNYSNA NEWS - As we move into the second half of the series, we visit our first soup kitchen in Knysna in the form of a kitchen run out of a small office in Rolihlahla Street opposite Chris Nissen Primary School.
When it comes to Knysna as a whole, there are approximately 40 soup kitchens in areas that need help the most.
They are widely spread out between the township areas around Knysna, and receive substantial help from organisations in the form of either monetary or food donations. They also rope in lots of help from members of the community who aid with making and dishing out food.
So, the first soup kitchen that we visit in Knysna is spearheaded by local entrepreneur Olembe Litoli, who started up their kitchen in only the second week of lockdown. Litoli and his team of volunteers operate out of Ward 4 councillor Sthembele Ngqezu's office, which is a stone's throw from Chris Nissen Primary. They store and cook their food in the office, and then dish it out three days a week (Monday, Wednesday, Friday) from the front of a small spaza shop on the corner of Gray Street and Rolihlahla Street between 12:00 and 13:00.
Photo gallery: Greater Knysna's soup kitchens Part 4: White Location
On average, Olembe and his team feed anywhere between 150 and 180 people a day depending on the weather and the time of the month. "Sometimes when the weather is bad, fewer people come, but we've never fed less than 100 people," Olembe explained. "People also come less around payday, but when we get closer to the middle of the month, there are usually more."
The team has fed up to 225 people on one day, with many coming from far and wide to get their share. "They come from all over to get food from us," Olembe explained as he pointed out a group of children running along with their containers from the Flenters side of Gray Street. Councillor Ngqezu also lends his hand to the cause whenever he has a chance. "The work these guys do is amazing, they are helping so, so many people with their soup kitchen," Ngqezu.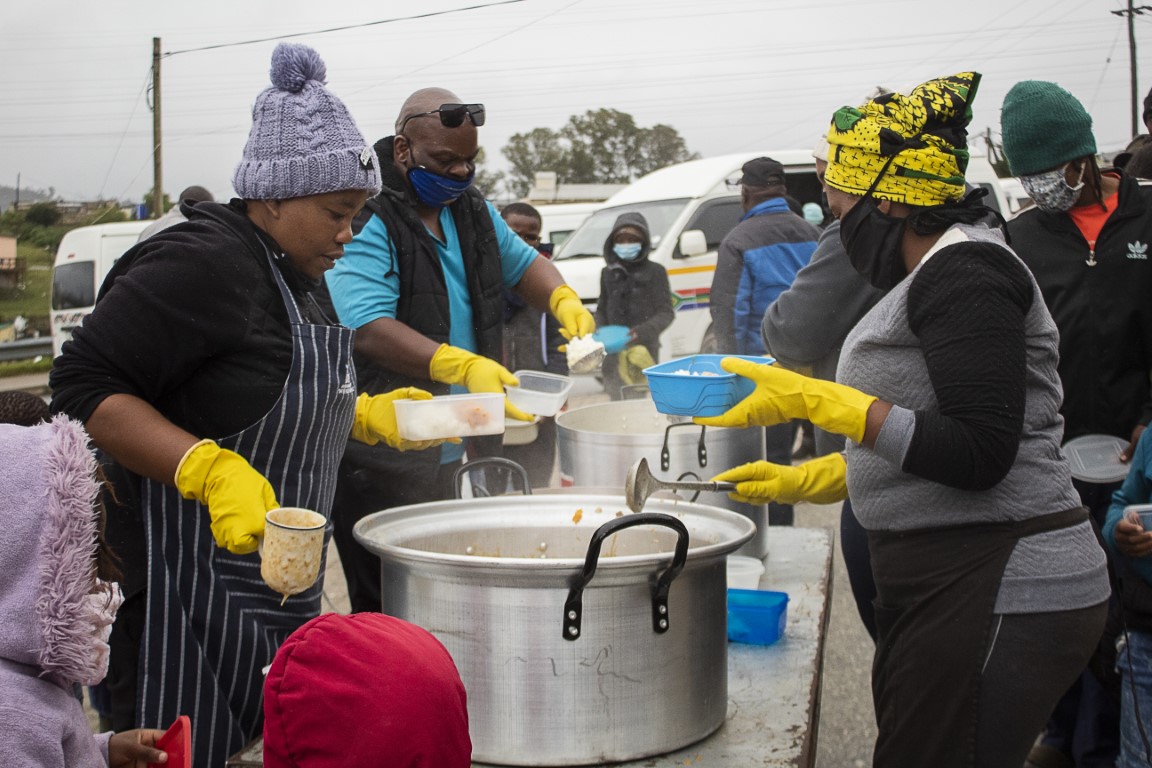 The team of volunteers dishes up food at the soup kitchen. Photos: Blake Linder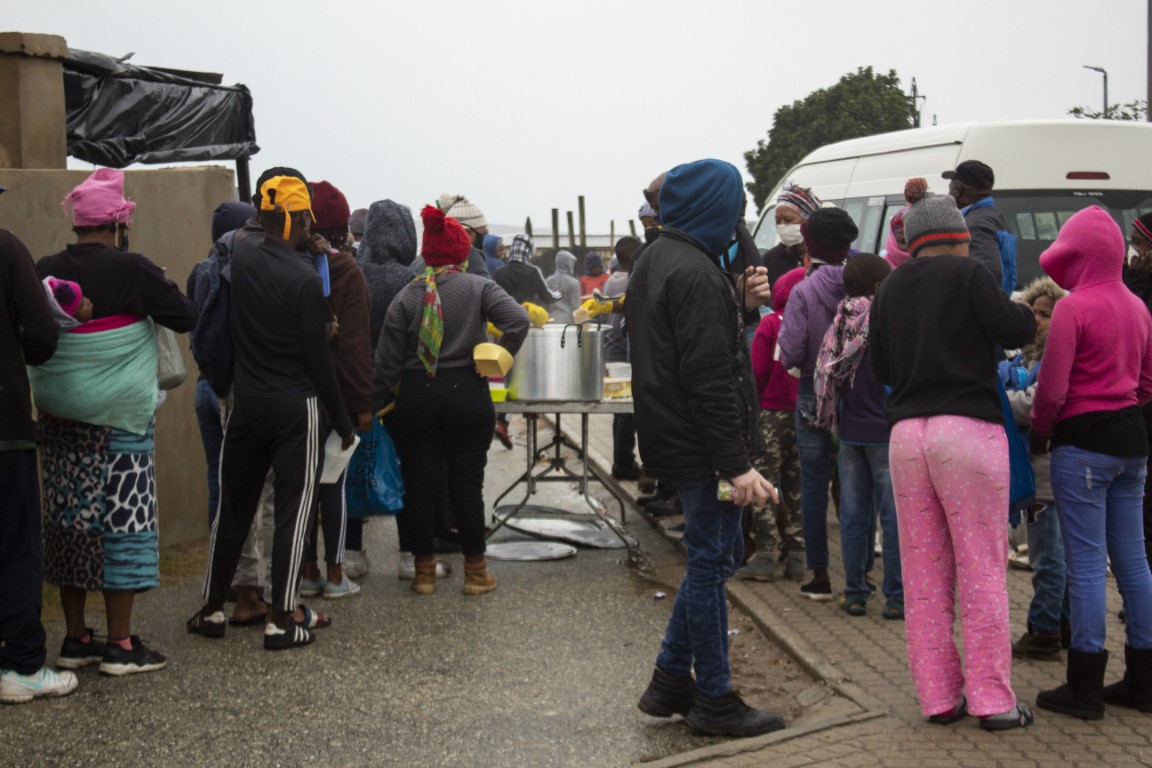 People line the sidewalk as they wait to get their food.
Previous articles:
'We bring you the latest Knysna, Garden Route news'