Gallery
KNYSNA NEWS - After visiting Smutsville for Part 1, we now move on to Karatara for Part 2, where roughly a handful of soup kitchens have been making a big difference.
Karatara is the second smallest of the settlements in Knysna Municipality (only Buffelsbaai is less), with roughly 1 000 residents. This includes residents in the Bosdorp, Bergvallei, and Farleigh areas too, which are of course spread around Karatara.
In Karatara 'main', known as Welsynsdorp to residents, the leading feeding scheme is run by the Good News ZA ministry which has been based in the area for just over six years now. The ministry runs its soup kitchen by driving around the areas area (including Bergvallei and Bosdorp) on Mondays, Wednesdays, and Fridays between 15:00 and 17:00, handing food out to residents at certain demarcated points.
Photo gallery: Greater Knysna's soup kitchens Part 2: Karatara
In addition to the soup kitchen, they also run an Epap programme five days a week, dropping these off for children and youth between 08:30 and 10:30. On some of the days when the ministry does not operate, the Bosdorp and Farleigh areas each have at least one soup kitchen that residents are able to make use of.
In Bosdorp, on Tuesdays and Saturdays at 14:00 the AGS Church's soup kitchen run by Joan Oelf and Caroline Willeman feeds roughly 50 people a day. The church's soup kitchen has had a bit of a rollercoaster history, with it not being operational at a point in time. But, when lockdown was put in place, Joan and Caroline set out to revive the soup kitchen to help feed residents.
They now run the soup kitchen from the house that Caroline shares with her husband Henry, relying largely on help from the main AGS Church branch in Knysna, and Good News ZA, with a lot of the funding coming out of their own pockets too.
In Farleigh, the soup kitchen operates on Tuesdays, Thursdays, and Saturdays, and is run by Prizella Lukas, also feeding roughly 50 people a day. The Farleigh soup kitchen is run with little to no help, with most of their food coming from money out of their own pockets, at times making it difficult to keep going.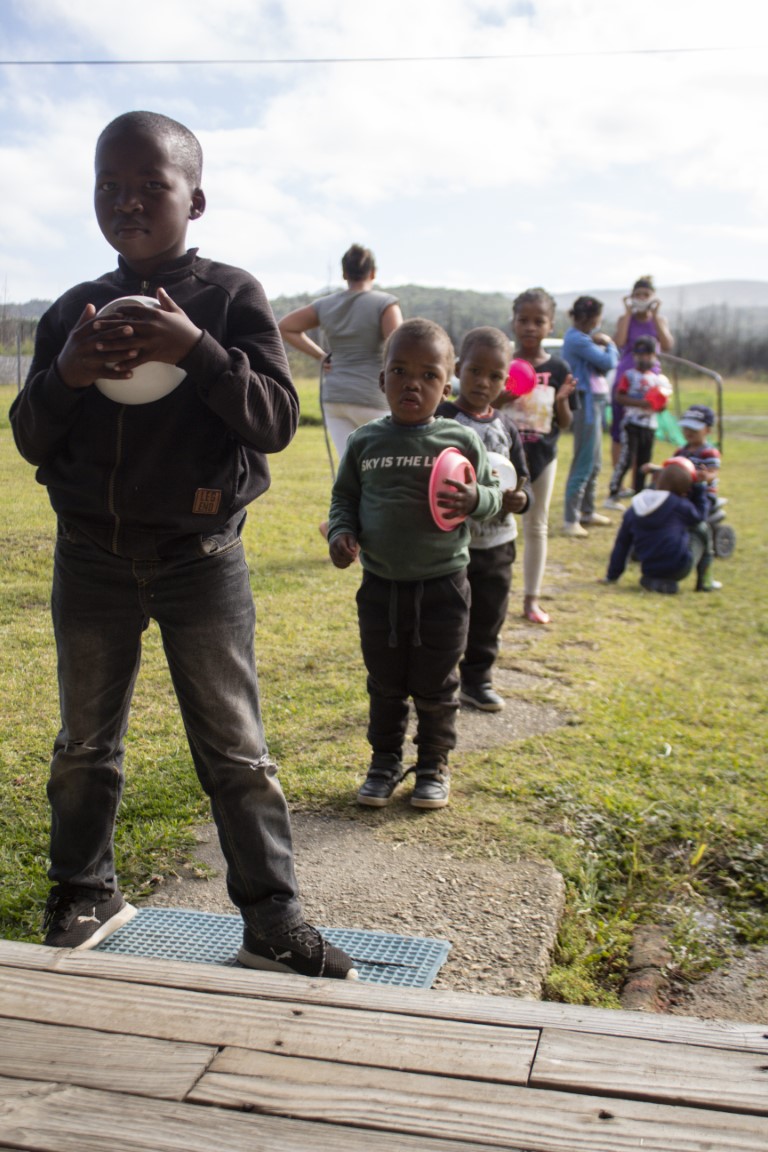 Children in Bosdorp line up outside the Willeman house for food. Photos: Blake Linder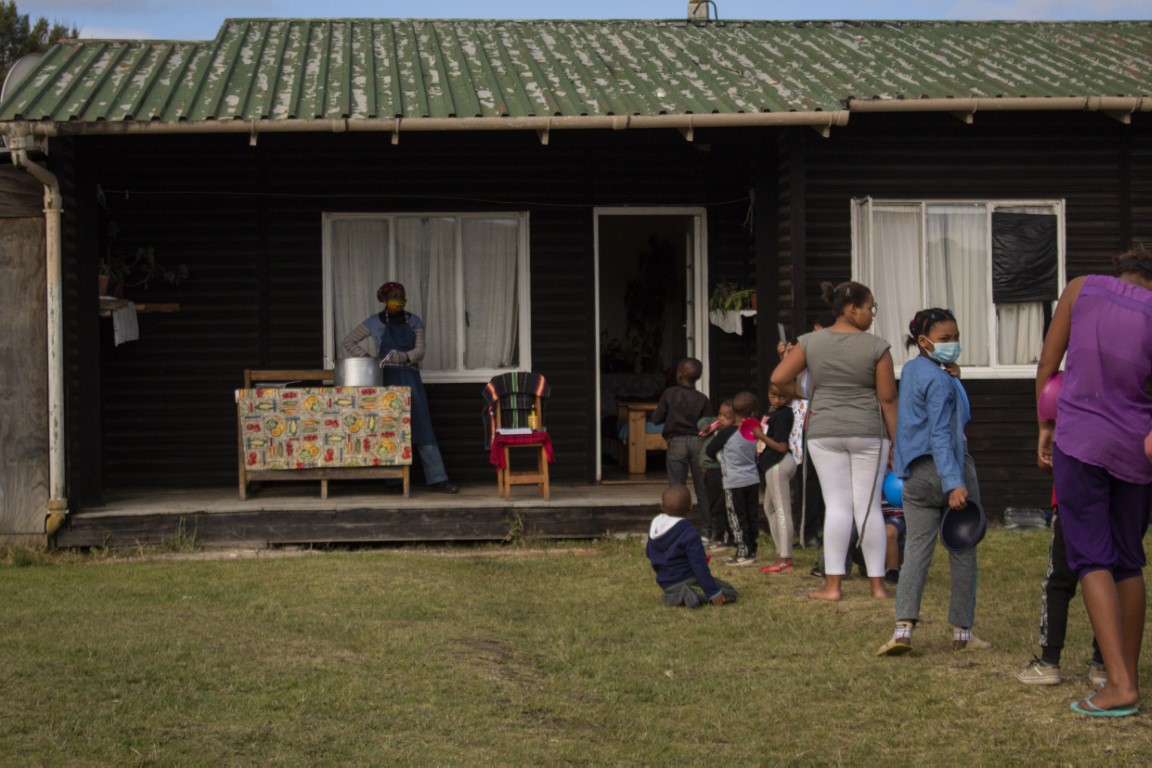 The house belonging to Caroline and Henry Willeman is acting as a soup kitchen in Bosdorp.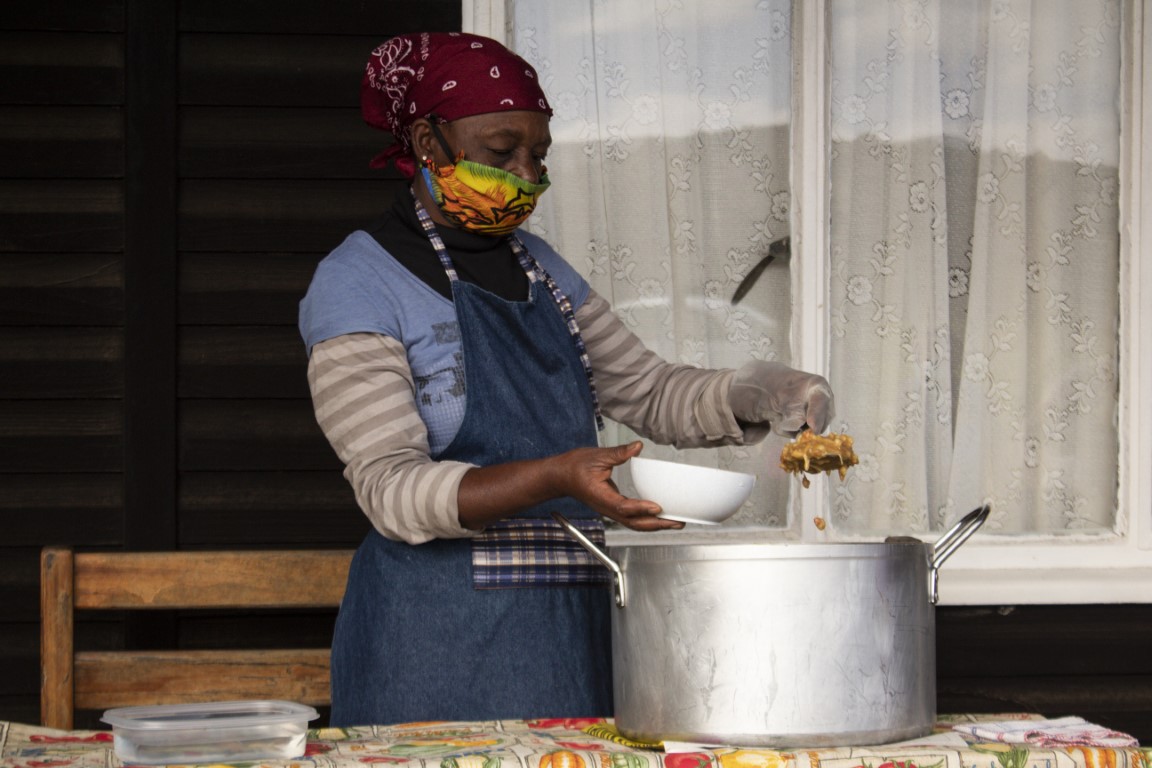 Caroline Willeman dishes up food in Bosdorp.
Previous article: Knysna Soup Kitchens: Part 1
'We bring you the latest Knysna, Garden Route news'