Gallery
KNYSNA NEWS - Our next stop on the soup kitchen train is Concordia, where another nursery school is lending their hand to the cause.
After seeing the work being done in White Location, it is now time to visit a lady by the name of Magdaleen Moos who runs a soup kitchen out of her nursery school, St Patrick's Kindergarten, which is more affectionately known by the community as Magdaleentjies.
As was the case with Smutsville, Magdaleentjies closed when lockdown started and hasn't been open since, so Magdaleen decided to put her newfound spare time to good use.
"I saw that there were people in need, so I expressed a desire to set up a kitchen to help the community," Magdaleen said. She then got in touch with Sharon Dreyer and Johan Gerber, who understandably at the time "didn't want to make any promises, but they'd do their best" explained Magdaleen. But, lo and behold the following week they pulled through and along with help from Rotary Knysna were able to drop off some soup ingredients at Magdaleentjies.
Photo gallery: Greater Knysna's soup kitchens Part 5: Concordia
Magdaleen officially opened up her soup kitchen on 8 May, initially starting out only serving food on Tuesdays and Wednesdays. It didn't take long before the need outgrew the supply. "We started noticing there were more and more people who needed feeding, so we had to start doing more," Magdaleen said. So, she expanded her operation to five days a week, Monday to Friday, between 12:00 and 14:00.
"Sometimes people still come at about 14:30, so we often wait a bit for those who come from far," she said, also stating that absolutely no one gets turned away from her kitchen. "If you arrive at my door and you are hungry and need food, it doesn't matter who you are or where you're from, I will help you.
Magdaleentjies typically serves between 150-200 people every day that she operates, with the most she's served on any given day being 330, which was the first day that she served curry and rice on a Friday (which she does every day now). She operates with a team slightly bigger than a handful, and hopes they can continue to help whoever needs it the most.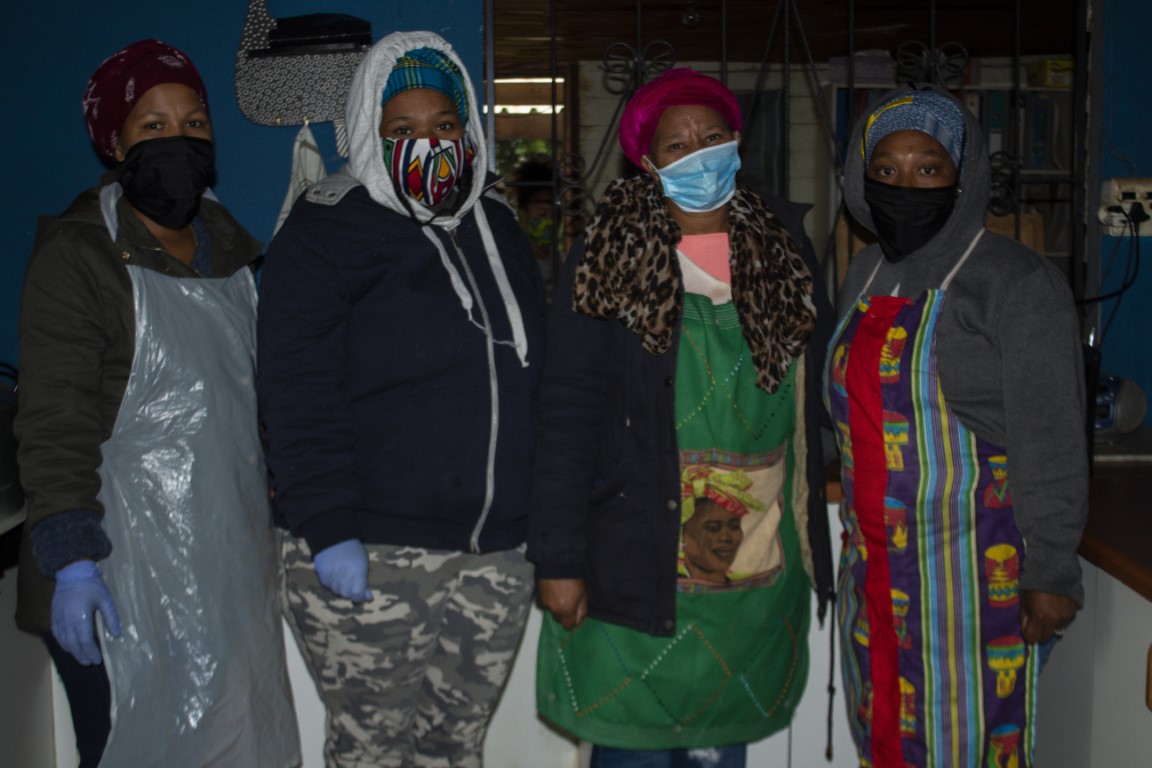 Lauren Wynand, Jaimee-Leigh Moos, Magdaleen Moos, and Nicole Wynand are four of the ladies involved at Magdaleentjies.
Previous articles:
'We bring you the latest Knysna, Garden Route news'