Update
GARDEN ROUTE NEWS - Athlone Magistrate's Court state prosecutor, Enver Hartnick revealed that all three accused in the Meghan Cremer murder have cases - including murder - pending against them.
Jeremy Dias (27) and Charles Daniels (39) abandoned their bail applications today, while the third accused, Shiraaz Jaftha's bail application was postponed to 11 September.
The case was postponed for further investigation to 16 October.
The women who came out to support the no bail peaceful protest today did not know Meghan. Women from Philippi, Observatory, Claremont, Kalk Bay and Bishop's Court wore t-shirts with the words 'SA Women Fight Back' and 'No Bail: Justice for Meghan'.
It was the first time Naz Rahim (68) from Constantia ever went to court. "I've never seen a court inside before but will be here for support each and every time."
The Facebook page, SA Women Fight Back was started by Bronwyn Litkie on 8 August and has 44 000 members so far.
Tassi Carlese was invited to join the page and started a petition against bail for Meghan Cremer's murder suspects.
Deborah Donnelly (62) from Joburg was in Cape Town for business. She said she cancelled all her meetings to support the cause. "It is a first time ever for me. I though there is no use in moaning about having to immigrate or leave if I don't fight back. Crime directly affects the economy."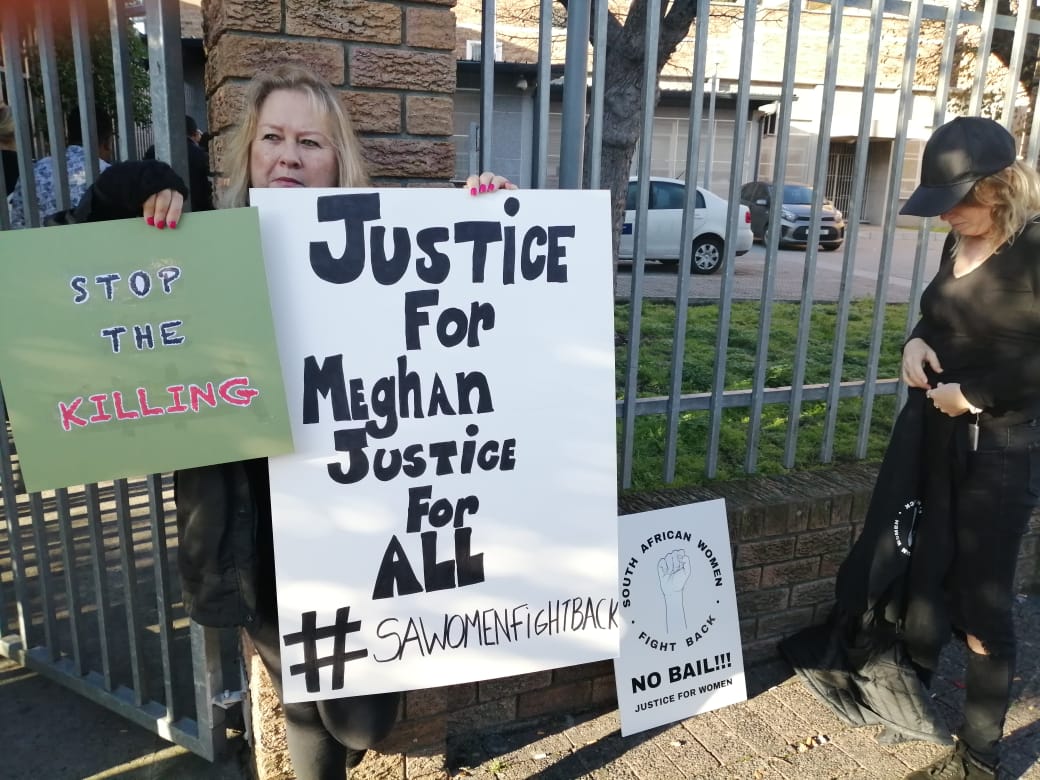 A group of about 30 women handed over a petition at Athlone Magistrate's Court against bail for Meghan Cremer's murder suspects.
Read previous articles:
'We bring you the latest Garden Route news'