Gallery Video
KNYSNA NEWS & VIDEO - Working on Fire released footage yesterday of its Huey Chopper battling the fire that burned on Knysna's West Head during the afternoon of 15 February.
The fire started burning around midday, and was eventually reported just before 13:00.
Knysna Fire and Rescue Services responded immediately, according to a statement by the Southern Cape Fire Protection Association. In the statement, the SCFPA thanked its members from the Eastern and Western Heads' fire management unit for the early detection and reporting of the fire.
"Early smoke detection makes a huge difference in the combating of wildfires. We also would like to thank the staff from Featherbed who also assisted," the statement read.
Fire crews battled the blaze throughout the afternoon, and by early evening the fire was contained.
A Working on Fire helicopter and spotter from the Denneoord Air Base were dispatched in addition to the local fire crews to assist with the suppression efforts. Garden Route District Municipal Fire and Rescue Services also assisted, according to SCFPA.
Watch a short clip of the WoF helicopter fighting the fire here:
Photo gallery: Blaze on the Knysna heads under control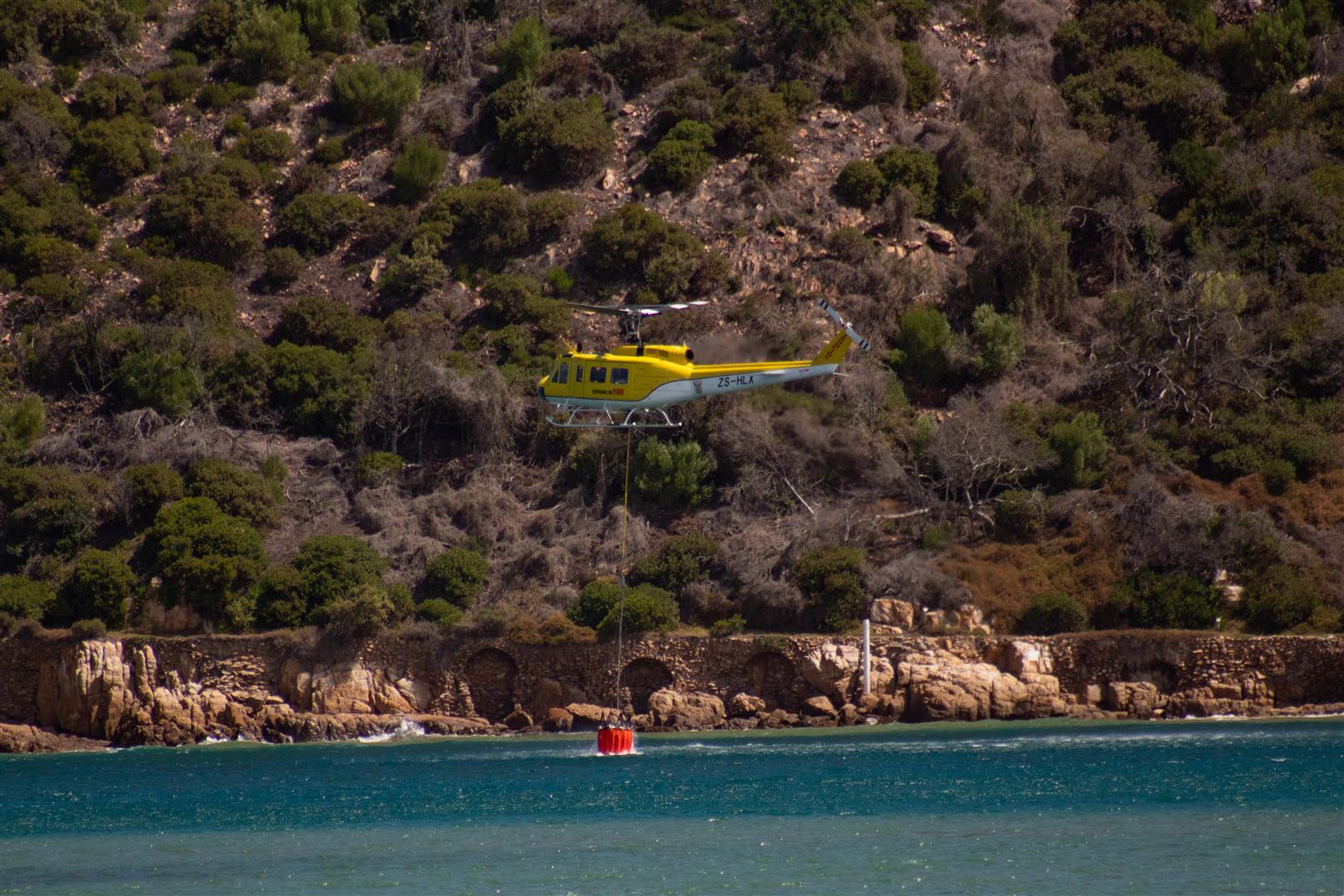 Photos: Blake Linder
Previous article: West head fire "under control"
'We bring you the latest Knysna, Garden Route news'