Gallery
KNYSNA NEWS - Knysna Municipality has stated that fire services have brought the blaze that is currently burning on the West Head, under control.
It is unclear when the fire started or what may have caused it, but according to a statement by the municipality, its Fire & Rescue Department responded to a 'vegetation fire'.
The statement read further "the fire is now contained and not spreading as fast. Firefighters are on-site doing their best to control the fire".
A Working on Fire helicopter is also aiding in fighting the fire, scooping water out of the Knysna Lagoon and carrying it over the head to the blaze.
Photo gallery: Blaze on the Knysna heads under control
At the time of writing, the fire seems to be limited to the southern side of the head, which faces the Indian Ocean.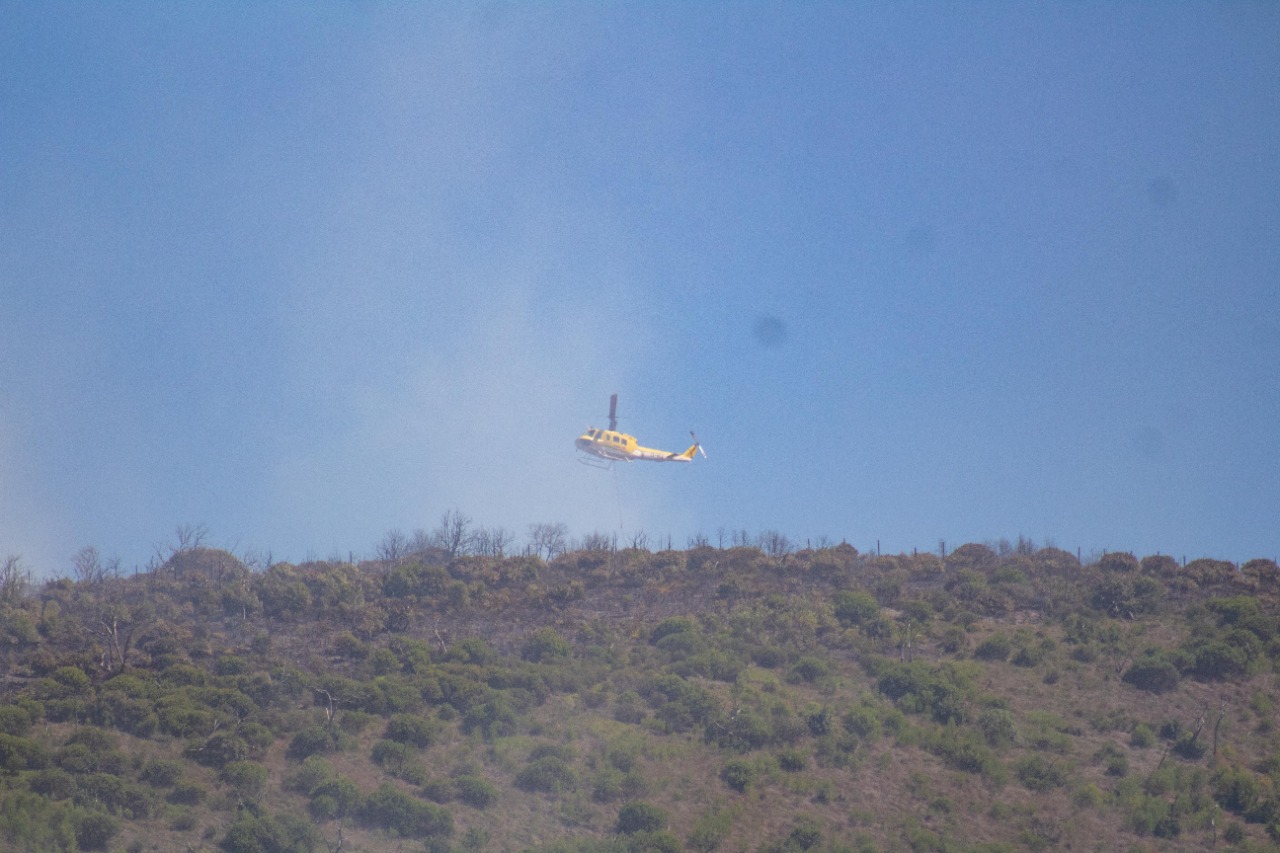 A Working on Fire helicopter is helping fight the blaze. Photos: Blake Linder
'We bring you the latest Knysna, Garden Route news'