KNYSNA NEWS - While we've already given you details about the film with insight into the experience from director Brett Michael Innes, here's everything else you need to know about the newest take on Fiela se Kind.
Directed by Brett Michael Innes, writer/director of the 2017 SAFTA-winning film 'Sink', the film was produced by Danie Bester ('Vir Altyd', 'Vaselinetjie', 'Stroomop') in conjunction with kykNET Films, Filmfinity (Pty) Ltd and the Department of Trade and Industry.
"The story of Fiela is both heart-breaking and profound," says Bester from the Film Factory offices. "The novel carries a special place in the hearts of many South Africans and, even though it was written in 1985, we believe that it has themes that still speak to us today."
The novel was previously adapted into a film in 1988 by director Katinka Heyns and starred Shaleen Surtie-Richards in a performance that was as iconic as the character who inspired it.
'Fiela Komoetie' will be brought to life by stage actress Zenobia Kloppers with the role of 'Benjamin Komoetie' played by newcomers Luca Bornman (younger Benjamin) and Wayne Smith (older Benjamin). Drikus Volschenk and Cindy Swanepoel will appear in the roles of 'Elias and Barta van Rooyen' with Melissa Willering, Andre Stoltz, Wayne van Rooyen and Stefan Erasmus also attached to the project.
"It is a great honour to play this character on screen," says Kloppers, who played the role in the 2007 stage production. "Fiela has a way of melting even the hardest of hearts and her journey is one that reminds us all to be better people."
With cinematography by Tom Marais ('Ballade vir 'n Enkeling', 'Verraaiers', 'Hunter Killer') and edit by C.A. van Aswegen ('Ellen Pakkies', 'Raaiselkind'), the film was shot on location in both the Knysna Forest and Karoo with production design by Chantel Carter ('Bram Fischer', 'Kalushi'), make-up by Maritsa Maritz ('Vuil Wasgoed', 'Thys & Trix') and wardrobe by Mari van der Merwe ('Buurtwag'). Charlotte Buys ('Noem My Skollie', 'Shepherds and Butchers') oversees the sound design which will feature an original score by Kyle Shepherd ('Noem My Skollie').
CAST:
Zenobia Kloppers – Fiela Komoetie
Wayne Smith – Benjamin Komoetie Snr
Wayne van Rooyen – Selling Komoetie
Drikus Volshenck – Elias van Rooyen
Cindy Swanepoel – Barta van Rooyen
Stefan Erasmus – Tollie Komoetie Snr
Andre Stoltz – Lange
Melissa WIllering – Nina van Rooyen Snr
For the full cast visit: https://www.imdb.com/title/tt8599112/fullcredits?ref_=tt_cl_sm#cast
Fiela se Kind will released nationwide on 13 September 2019 by Filmfinty (Pty) Ltd.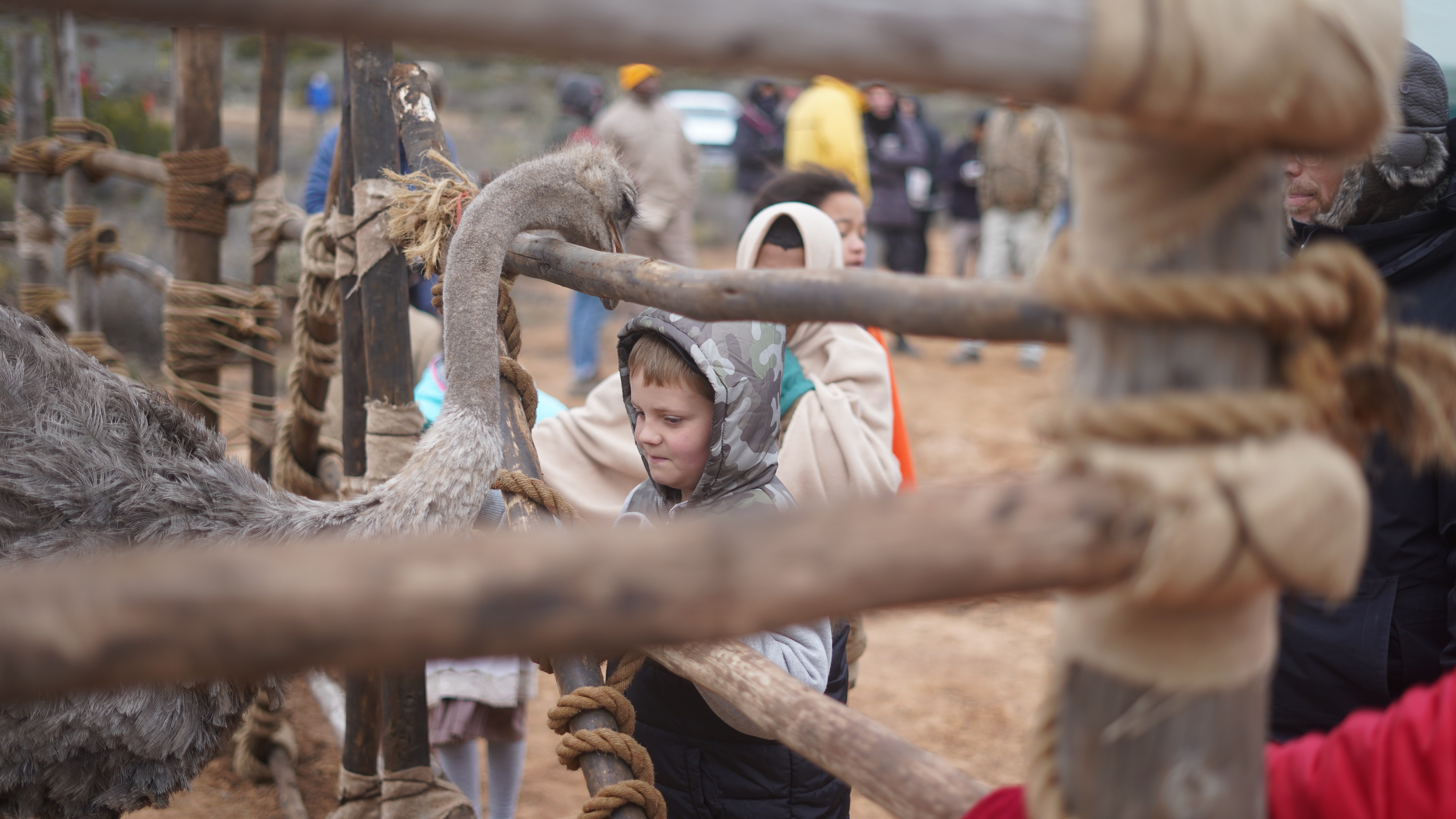 Luca Bornman as the young Benjamin Komoetie.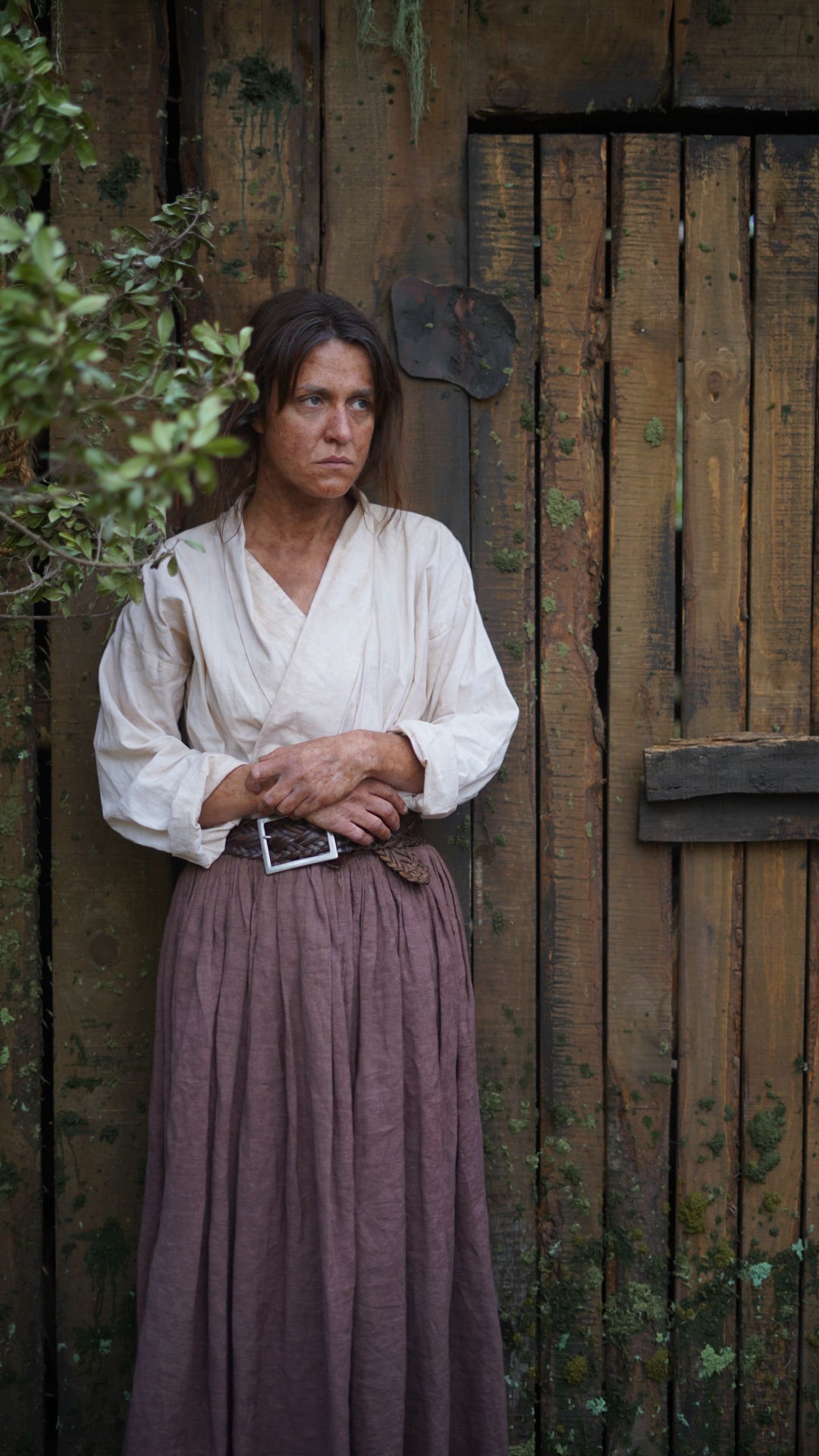 Cindy Swanepoel as Barta Van Rooyen.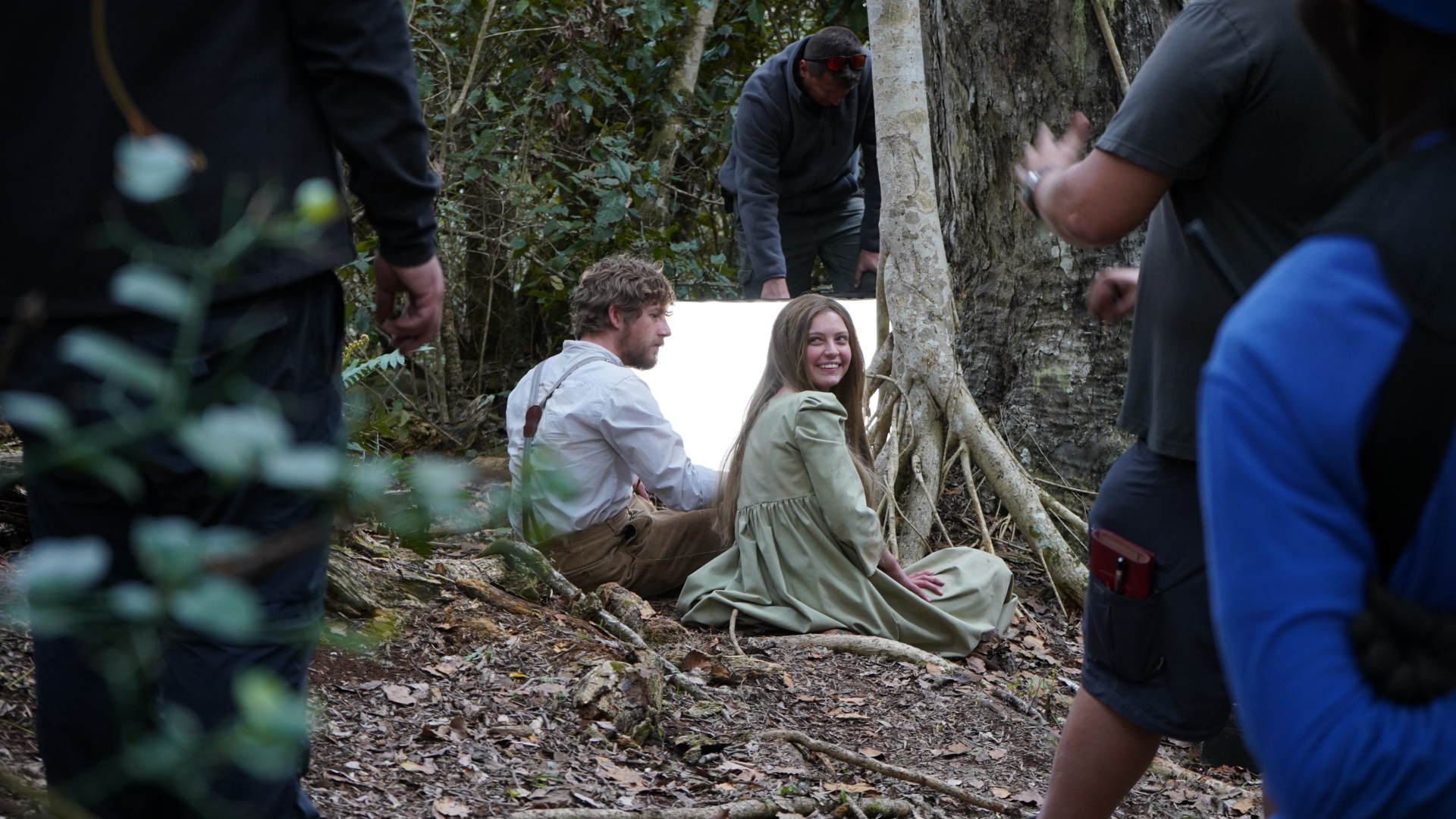 Wayne Smith as the older Benjamin Komoetie on set with Melissa Willering as older Nina Van Rooyen.
Read a previous article: Knysna forest tests new Fiela film crew
'We bring you the latest Knysna, Garden Route news'