Update
KNYSNA NEWS - A mayoral visit to the community of Rheenendal to discuss housing issues has ended very abruptly this evening.
Residents of the community, who have been protesting since Friday 18 May by erecting informal dwellings on a disused sports field, are fed up with the lack of housing in the area, as well as with their ward councillor Eleanore Bouw-Spies. Residents claim she does not listen to them and makes empty promises.
At 17:00 this evening, Monday 21 May, Bouw-Spies finally spoke to the community after almost four days of protest action by the community.
All went well as she explained the processes involved in erecting proper housing for the community, along with the necessary infrastructure. She said the Knysna Municipality, along with Provincial and National government, are going to work with the housing committee and the community to find an amicable solution to the community's needs.
The peace was short-lived though as a scuffle broke out between residents regarding who will ask a question next. The meeting was immeadiately stopped and Bouw-Spies along with other municipal officials left the scene. The community was not happy.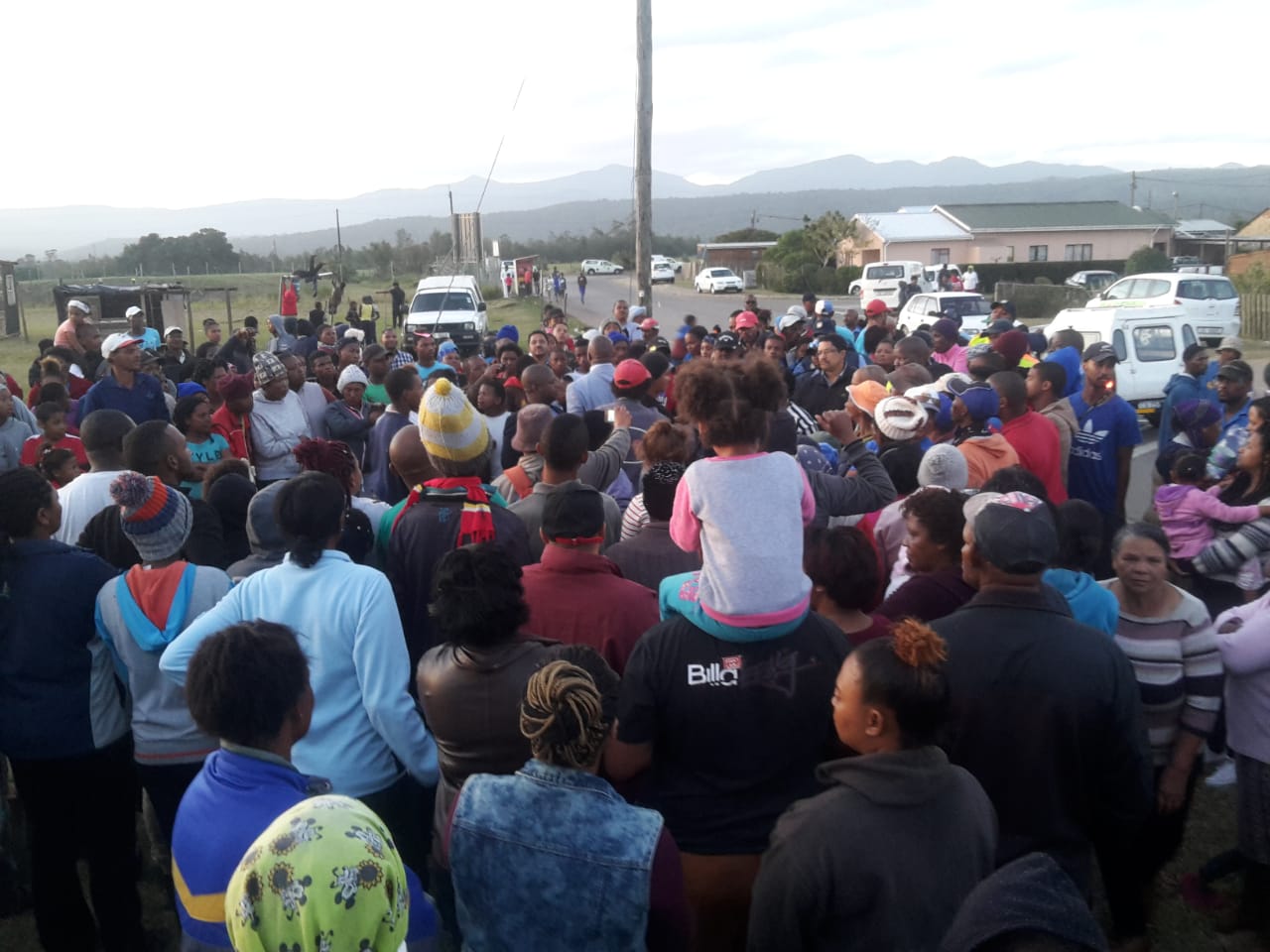 Mayor Bouw-Spies finally spoke to the community this evening after almost four days of protest action by the community.
Some community members were very upset as they say Bouw-Spies did not give them a proper answer. "We still don't know when we will get houses. She must come back and give us answers," one said.
Currently a police and Public Order Policing presence remains near the entrance of the community. Motorists should be careful using the road.
'We bring you the latest Knysna, Garden Route news'