Update
KNYSNA NEWS - Today, Tuesday 10 July, is day 3 of the strike at Knysna Post Office.
The post office has been closed for business since last week Friday 6 July.
On the door of the post office is a note that reads, "Office closed due to industrial action."
This is part of the national strike that started earlier last week.
On Wednesday 4 July the staff joined the national strike and participated in a three-hour strike by picketing outside the premises with placards displaying their grievances.
Some of these include a 12% salary increase, housing allowance, permanent employment for part-time workers and more sick leave days.
Read a previous article: Post Office staff picket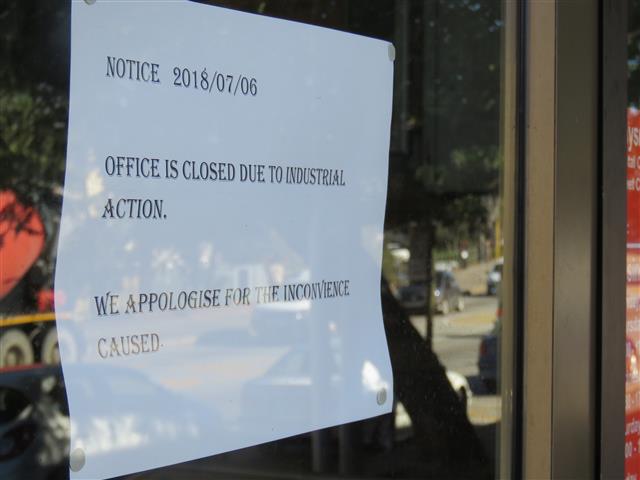 A note on the door of the Post Office.
'We bring you the latest Knysna, Garden Route news'