KNYSNA RUGBY NEWS - SWD EaGirls rugby squad that will take on Griffons Women in their first league game of the season, has no less than six players from Knysna's Titans Women's Rugby Academy of which one is the first women's player from Knysna to ever be named full-time captain of the senior provincial team, the team coach Aschin Klein announced earlier this week.
The EaGirls will be led onto the field by Titans captain Marlene Adams, having served as the provincial side's vice-captain over the last two seasons.
Titans has previously produced captains in all the junior SWD teams, but this is a historic move for Knysna's women's rugby scene, as Adams' selection as captain is a first for Knysna.
Click here for a photo gallery.
She made her provincial debut in 2007 as part of the SWD EaGirls B team against Border, receiving a call-up to the Senior EaGirls squad in 2011. She would spend a year playing for the EP Queens in the A-division during the 2014 season, but soon returned to SWD, and was appointed one of the two vice-captains of the senior team in 2017/18.
Prelene Pegram was also named one of the junior vice-captains of the EaGirls side to shadow the two current captains, with the eye on taking over from them in years to come.
According to Klein, the team will be using the upcoming season to build towards next year. "Our key focus this season will be to build towards a successful 2020 campaign, with the 2020 season to be the promotion/relegation year," Klein said. He also pointed out how he is eagerly anticipating the season to come. "I am very excited and looking forward to the challenge these teams will bring, but I'm even more excited about the group we have and how they will express themselves this season."
Klein pointed out that Adams was always going to be his replacement for now-retired SWD EaGirls captain Danielle Jonas. "She has been my captain at club level for the last few seasons, so she knows how I think, and we work well together," Klein said. "I have full belief that Adams along with the rest of the leadership will guide the squad to back-to-back titles over the next two seasons."
The Titans players in the SWD EaGirls squad are Marlene Adams (captain), Prelene Pegram (junior vice-captain), Olwethu Myeki, Monique Smith, Siphenathi Yekof and Faith Gosling.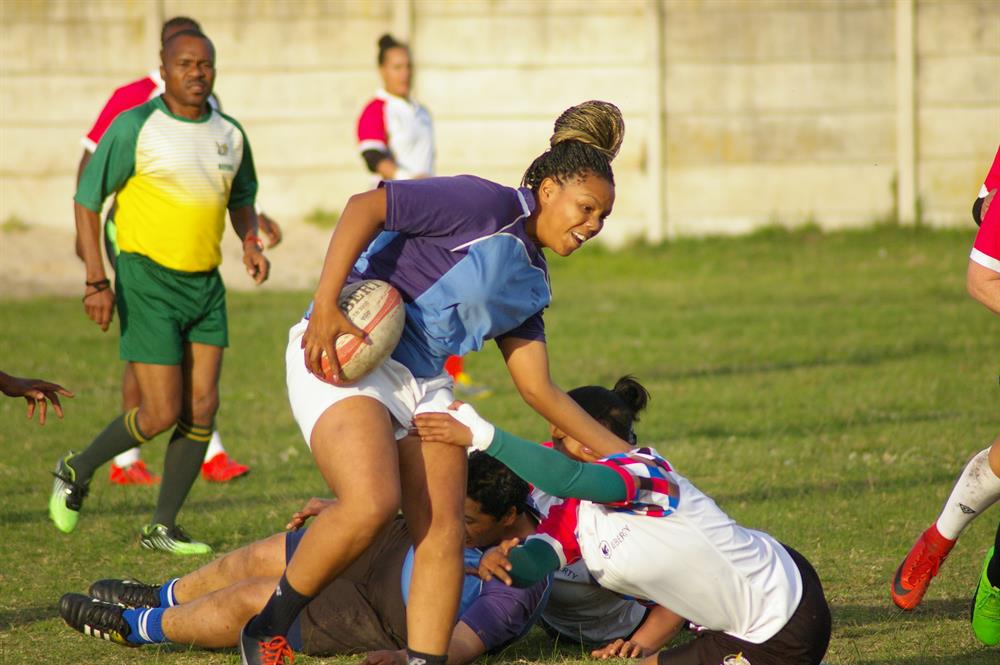 Newly elected SWD player Prelene Pegram. Photos: Blake Linder
'We bring you the latest Knysna, Garden route news'