Gallery Video
MOTORING NEWS AN VIDEO - These days value for money is of utmost importance, especially when it comes to vehicles. They don't come cheap and a lot of our hard-earned money goes into driving to work, and, if you are fortunate enough to have something left at the end of the year, the occasional holiday.
In these tough economic times there is a large market for entry-level vehicles and the Datsun GO 1.2 is an excellent choice.
Criticism about the Datsun GO's lack of safety features, finally encouraged Nissan to install dual airbags and ABS brakes in the vehicles. Another plus for the GO is that the 2019 AA Kinsey Report named it the most cost-effective vehicle to service or repair in the City Cars and Entry Level categories. The Datsun GO also proved to be the most affordable of all eight cars in its category in terms of both service parts and repair parts.
I took the Datsun GO for a spin to feel how it compares with its competitors in the A segment of the market. Let's have a closer look of the vehicle.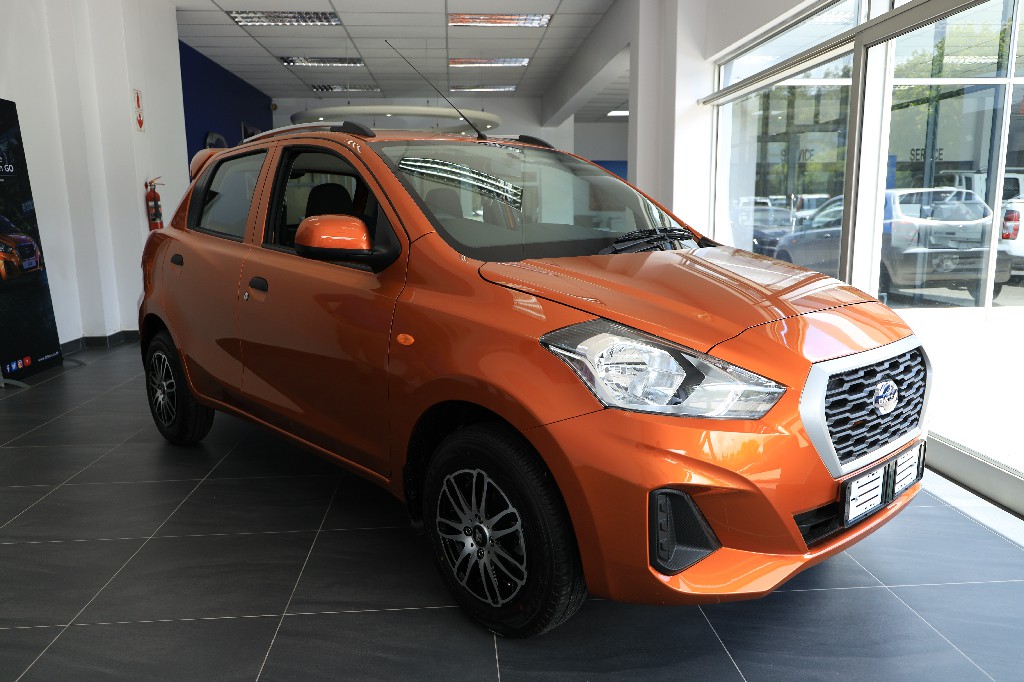 The new Datsun Go, available at DTM Nissan George.
Looks
Its 2019 facelift made the GO into quite a looker and I like its slightly more butch lines. A redesigned front grille and front and rear bumpers give the updated GO a fresh look. The interior has also been revamped and now sports upholstery of a higher quality, and a combination of silver finishes and a carbon-fibre look for many of the plastic surfaces. Here and there the manufacturers have compromised for the sake of economy. One example is the bare metal levers that adjust the front seats.
The Datsun GO has an 18cm-touchscreen infotainment system with radio, USB and Bluetooth phone connectivity, as well as Apple CarPlay and Android Auto capability, which is a great selling point. Working on the infotainment system is relatively easy. As one expects from a city car, the vehicle is small, but it easily accommodates four adults. At 265 litres the boot is also slightly larger than that of the average city vehicle and the backseat can be lowered. The GO comes with a full-size spare wheel.
Watch a video below.
Engine
The GO has a 1.2 three-cylinder engine with 50kW and 104Nm of torque. The fuel consumption is between 5 and 6 litres per 100km. The engine gets a bit noisier when the revs go up, but it is not too intrusive.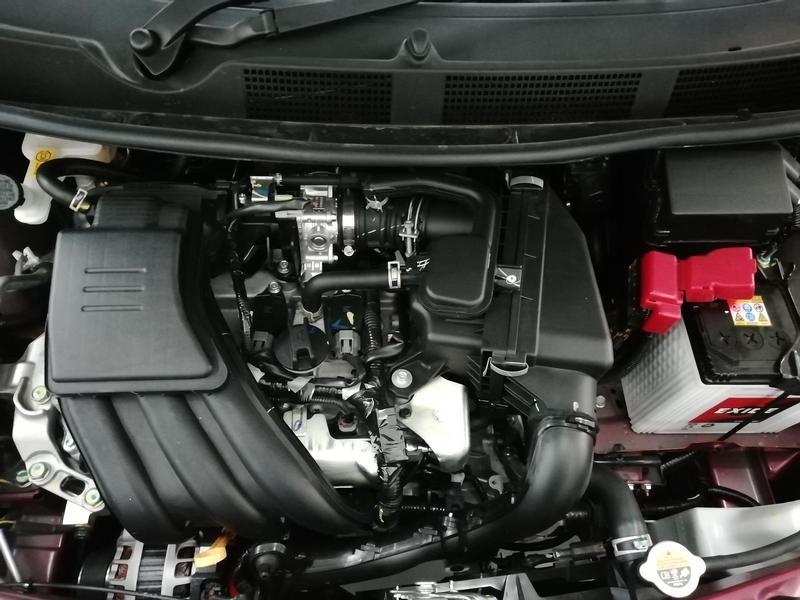 The GO has a 1.2 three-cylinder engine which generates 50kW.
Safety features
Datsun deserves praise for fitting two airbags and ABS as standard on the updated GO. These were lacking in previous models.
Driving
Driving in the GO in the city is pleasant. It is agile and easy to park in small spaces. The GO took to the long road with grace, easily cruising at 120km/h in fifth gear.
Conclusion
The new Datsun GO is a great city car, suited for the elderly or as a first vehicle. It is much more attractive than its predecessor and has improved safety features. The GO also comes standard with a string of features that include air conditioning, front and rear electric windows, electric mirrors, 18cm-touchscreen infotainment system, central locking, reverse parking sensors, LED daytime running lights, tilt-adjustable steering, on-board computer, ABS brakes, dual front airbags and 14" alloy wheels.
Some of the finishes can be improved on, but as it is a budget vehicle, this can be forgiven.
Sales and service
DTM George value their clients and the staff will go out of their way to give the very best after sales service. Apart from Nissan and Datsun vehicles, DTM services any vehicle past its warranty period. DTM Nissan George also offers good quality second-hand vehicles for sale.
Interested in this little fuel saver? Go for a test drive at DTM Nissan George at 5 Courtenay Street. Contact them on 044 874 5140.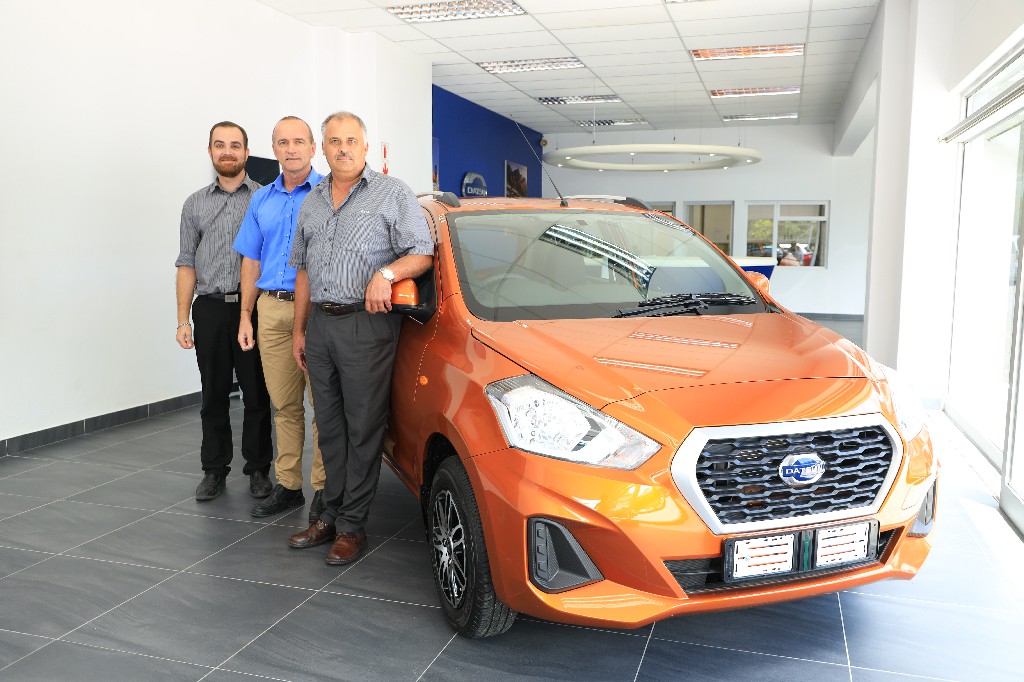 The friendly and helpful sales team at DTM Nissan George are, from left: Johan Dysel, Rico Wernich and Johnny Walstrand.
'We bring you the latest Garden Route, Hessequa, Karoo news'