Video
GEORGE NEWS - For 15 children from George, Christmas came nice and early this year. Not only that, Father Christmas arrived on a motorbike with his huge bag of gifts.
The Excalibur Motorbike Club and the George Lions Club treated local car guards' kids to a Christmas party on Saturday afternoon, 23 November, at the George Lions Club House.
There were jumping castles, motor bike trips, face painting, sweets and hotdogs. The parents did not go home empty-handed and received food parcels and bed linen.
Linda Anderson, George Lions president, was deeply touched by the joy on the children's faces and announced that from now on, the Christmas party will take place every year. She said they hope to involve more children next year.
Who's this weird-looking man? I don't trust him as far as I can throw him...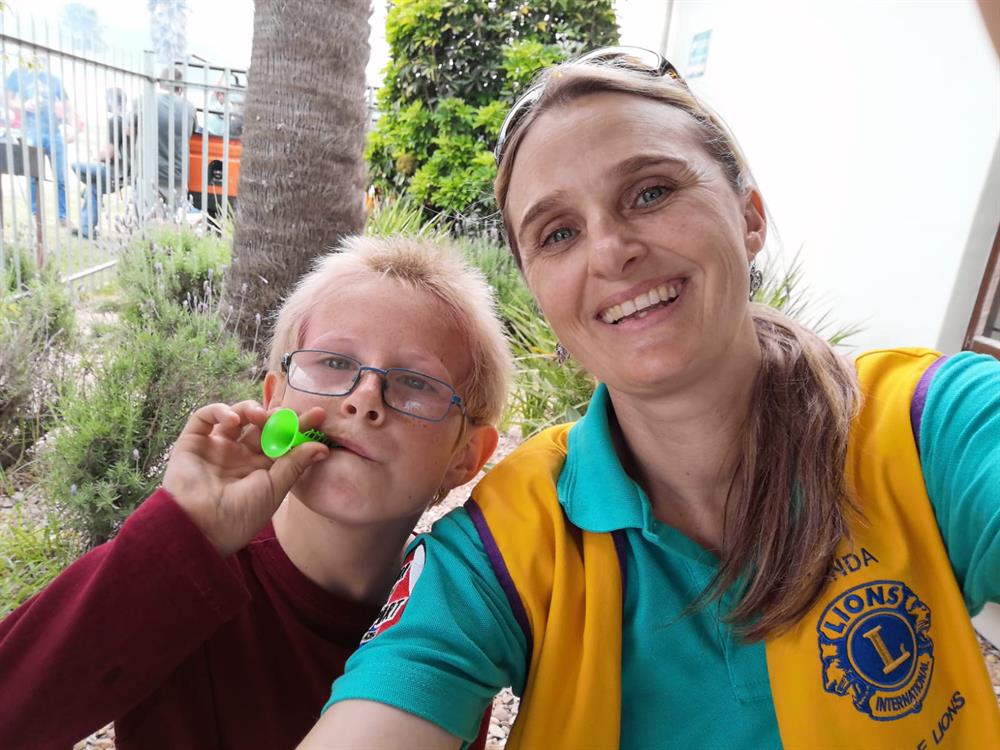 Linda Anderson, president of the George Lions Club, with Sebastiaan Levere, one of the children at the Christmas function.
Awareness run
The Excalibur Motorbike Club will have a biker's awareness run through the streets of George to show the public of George that the average biker is a responsible, law-abiding road user.
It will take place on Sunday 1 December at 05:00 and the bikers will be escorted by ER24 vehicles.
Click here for a photo gallery.
'We bring you the latest George, Garden Route news'