MOTORING NEWS - Craig Anderson from George - a Chevrolet enthusiast to the core - is the proud owner of this unique 2010 Chevrolet Camaro SS.
The Camaro has been fitted with an LS 3 V8 engine and a MagnaCharger 1900. Other modifications include LS 9 injectors with a MagnaCharger pulley that boost the RPM.
The Camaro runs at 650 wheel horse power, which translates to 600kW with 1 000Nm on the flywheel. It has a centerforce heavy duty clutch to handle the extra power.
Due to these modifications the vehicle runs on a higher 98 octane fuel. Anderson says Chevrolet runs in his blood. "My father drove a Chev for 30 years and I have owned several models myself.
"I love this Camaro. It is a very reliable car. I have just completed a 3 200km Thunder tour with it."
Only about 10 of these Camaros have been imported and Anderson owns two.
Wessel van Heerden took this nightscape photo of Anderson's Camaro against the background of the Milky Way. To do the photograph justice, view it online at www.georgeherald.com.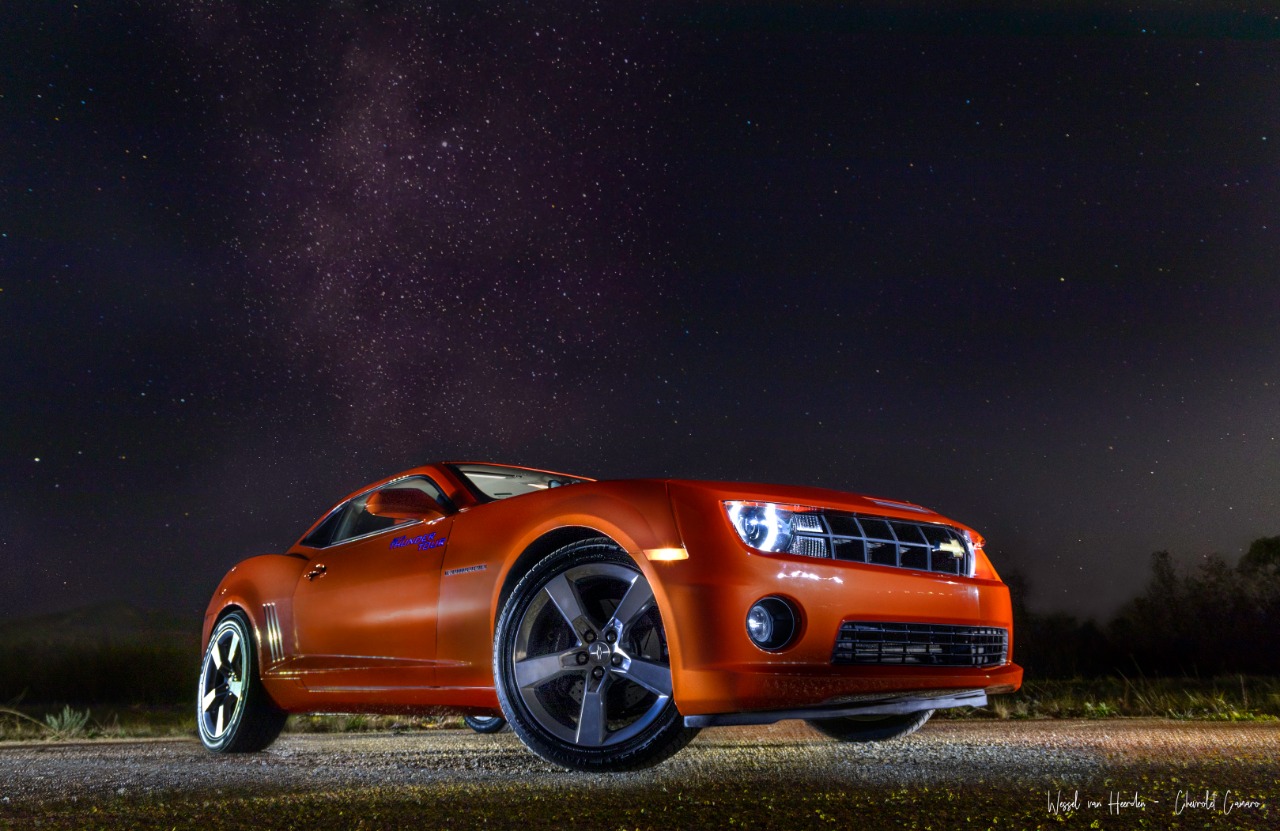 Wessel van Heerden took this nightscape photo of Craig Anderson's Chevrolet Camaro with the Milky Way behind it.
'We bring you the latest Garden Route, Hessequa, Karoo news'