MOTOR NUUS - Die Aygo is reeds taamlik gewaagd in styl vir 'n konserwatiewe maatskappy en nou het die model sy toppie ook verloor.
Die bekende X-vorm op die rooster wat die motor sy kenmerkende voorkoms gee, is nou X-rated - of is dit?
Die waarheid is dat die Aygo eintlik net sy dakpaneel verloor het en dat die struktuur wat oorbly, heeltemal voldoende bedekking bied.
Grappie opsy, die X-Cite bied Suid-Afrikaanse kopers die keuse van 'n bekostigbare, kompakte oopdak-luikrug met 'n wegvou-sagtekap. Die X-Cite-sagtekap word in die fabriek gemonteer. Die dak werk elektries en het 'n skakelaar langs die kaartleesliggie op die plafon. Die wegvoudak strek die volle lengte van die dak, wat verseker dat selfs die passasiers agterlangs ook die oopdak-ervaring sal geniet.
Kopers van kleiner stadsmotors vereis deesdae al meer: stylvolle ontwerp, brand-stofdoeltreffendheid en baie standaard-eienskappe.
Die bekende eenliter-VVT-i-petrolenjin wat ook die ander Aygo-modelle aandryf, is ook in die X-Cite te vinde. Dié enjin se kragverrigting is 51kW met 95Nm se wringkrag teen 4 300 r/min.
Die kompakte kragbron pronk met 'n druk-verhouding van 11,5:1 pas die stad waar die nuwe Aygo die meeste gebruik sal sien.
Die nuweling versnel in minder as 15 sekondes van 0 tot 100 km en pronk met 'n gepubliseerde brandstofverbruiksyfer van net 4,4 liter per 100 km in die gekombineerde siklus.
'n Soepel vyfgang-handratkas dra die krag na die voorwiele, terwyl ligte koppelaarwerking ook tot 'n aangename rit bydra.
Die X-Cite is voorsien van voertuigstabiliteit-beheer, ligdiode-dagligryligte, 15"-allooisierwiele, lugsakke vir die bestuurder en voorste passasier, kantlugsakke en gordynlugsakke, asook 'n moderne kort daklugdraad.
'n Fabriekswaarborg van drie jaar of 100 000 km is deel van die pakket met 'n diensplan wat bykomend aangeskaf kan word. Die X-Cite se kleinhandelprys is R189 500.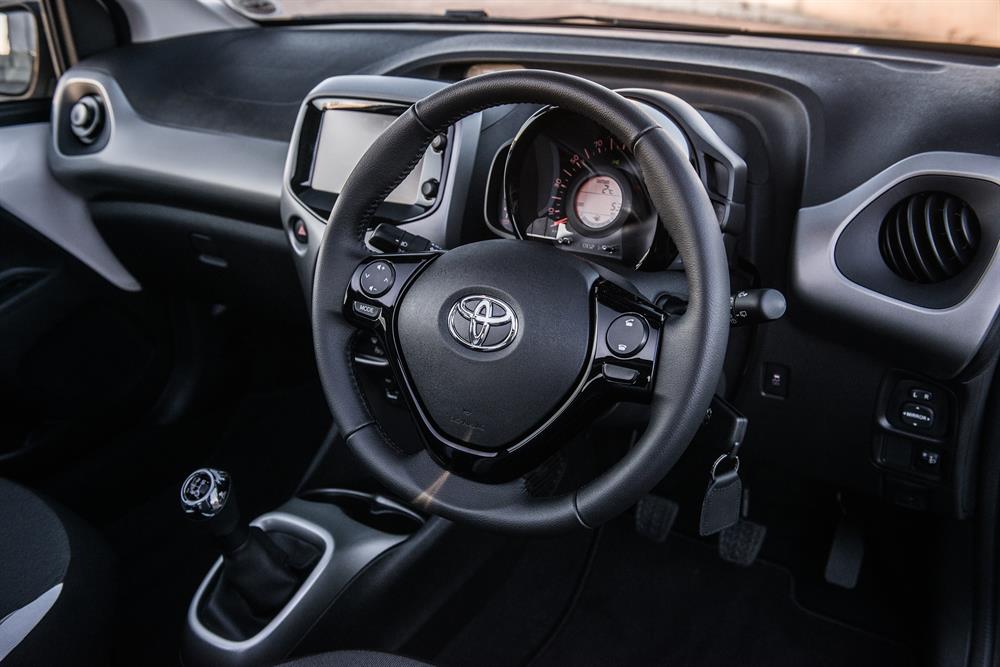 Die welbekende bestuuromgewing van Toyota is ook kenmerkend aan die Aygo-reeks.
'Ons bring jou die nuutste Tuinroete, Hessequa, Karoo nuus'