KNYSNA NEWS - The "best 10 days of winter" are now upon us, with the prestigious Knysna Oyster Festival in full swing,.
The event kicked off with an official opening on Thursday evening 20 June at the premises of Whitewashed and Red Bridge Brewing Co in the Industrial Area.
During his opening speech, Knysna mayor Mark Willemse stated how refreshing it was to see Knysna taking ownership of the festival again (after it had lost some of its major sponsors).
By the weekend, the cold weather and rain were no match for staunch supporters of various festival events, but it did cause the postponement to a later date of the second annual Ikasi Colour Fun Run which had initially been scheduled for 22 June at Loerie Park.
An event that was cancelled due to the weather, a concert at Loerie Park on 22 June, had left many a fan of the artists who were scheduled to perform disappointed but for eight-year-old Joshua de Villiers it all turned out okay when he was still able to meet his favourite rapper, YoungstaCPT, who showed up to take photos with excited fans.
The elated youngster, whose birthday it was on the day of the event, said this was the perfect gift for him and that he was looking forward to the rapper's next show in town.
According to event organiser Oliver Mabhukane the show will take place sometime in September, with the exact date yet to be confirmed.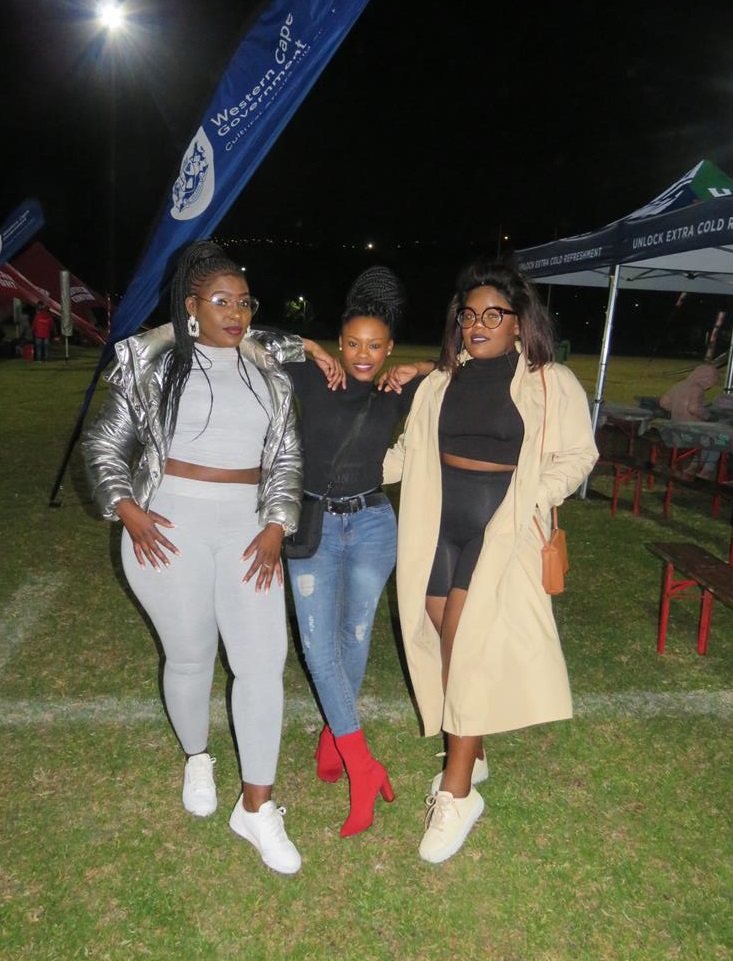 Athanda Songa, Monica Zenzile and Zikhona Mateyise were some of the locals who braved the rain and cold weather hoping to see their favourite artists perform. Photos: Nwabisa Pondoyi
Locals artists Eno and DJ Busqo on the ones and twos minutes before the concert at Loerie Park was cancelled.
'We bring you the latest Knysna, Garden Route news'