KNYSNA | PLETTENBERG BAY NEWS - The past three months have seen the nationwide lockdown level drop twice, and with it now at Level 2, we take a look at what the Covid-19 numbers tell us about the pandemic in Knysna and Plettenberg Bay.
At the start of June, South Africans rejoiced when the country was dropped from Level 4 to Level 3, but little did they realise how it would affect the number of cases.
In both Knysna and Bitou, June and July saw a drastic spike in total case numbers as the economy was gradually reopened. The week ending on 24 July reported the town's highest number of new Covid-19 cases, with 258 cases added from the week prior.
But by the end of July, when intra-provincial leisure travel was allowed again, the worst was seemingly over for Knysna, as the number of new cases dropped to 155 on 7 August, down from 197 the week before. In Bitou, however, intra-provincial travel might have added to their woes as the number of new cases rose to 84 on 7 August (the area's second-highest number of new cases), up from 79 the week before.
Thereafter, new cases in both areas decreased, but when Level 2 was introduced on 18 August it led to a slight rise in the number of new cases in Knysna in that week. Bitou would only increase the following week, however.
When the latest figures were released on Friday 4 September, both areas showed a marked decrease in the number of new cases as Knysna only reported 32 new cases and Bitou only reported nine new cases during the week prior.
As of 4 September, Knysna stood at a total of 1 370 Covid-19 cases, of which 1 275 were recoveries, 46 were deaths, and 49 were active cases. In Bitou, there was a total of 579 cases of which 534 were recoveries, 22 were deaths, and 23 were active cases.
Take a look at the graphs below to see how the figures have behaved since 19 June (this date was selected as it is around this time that numbers started rising significantly).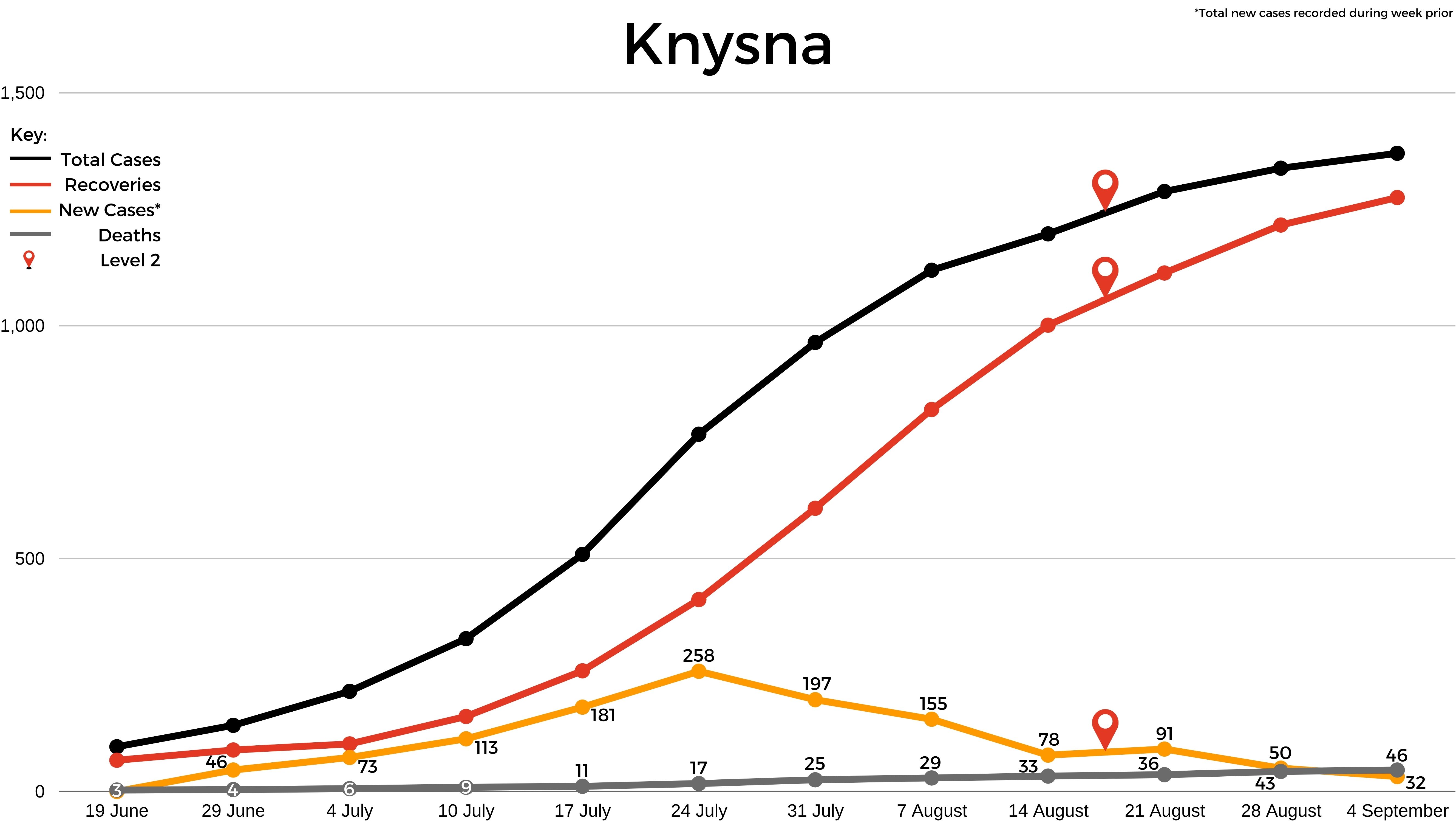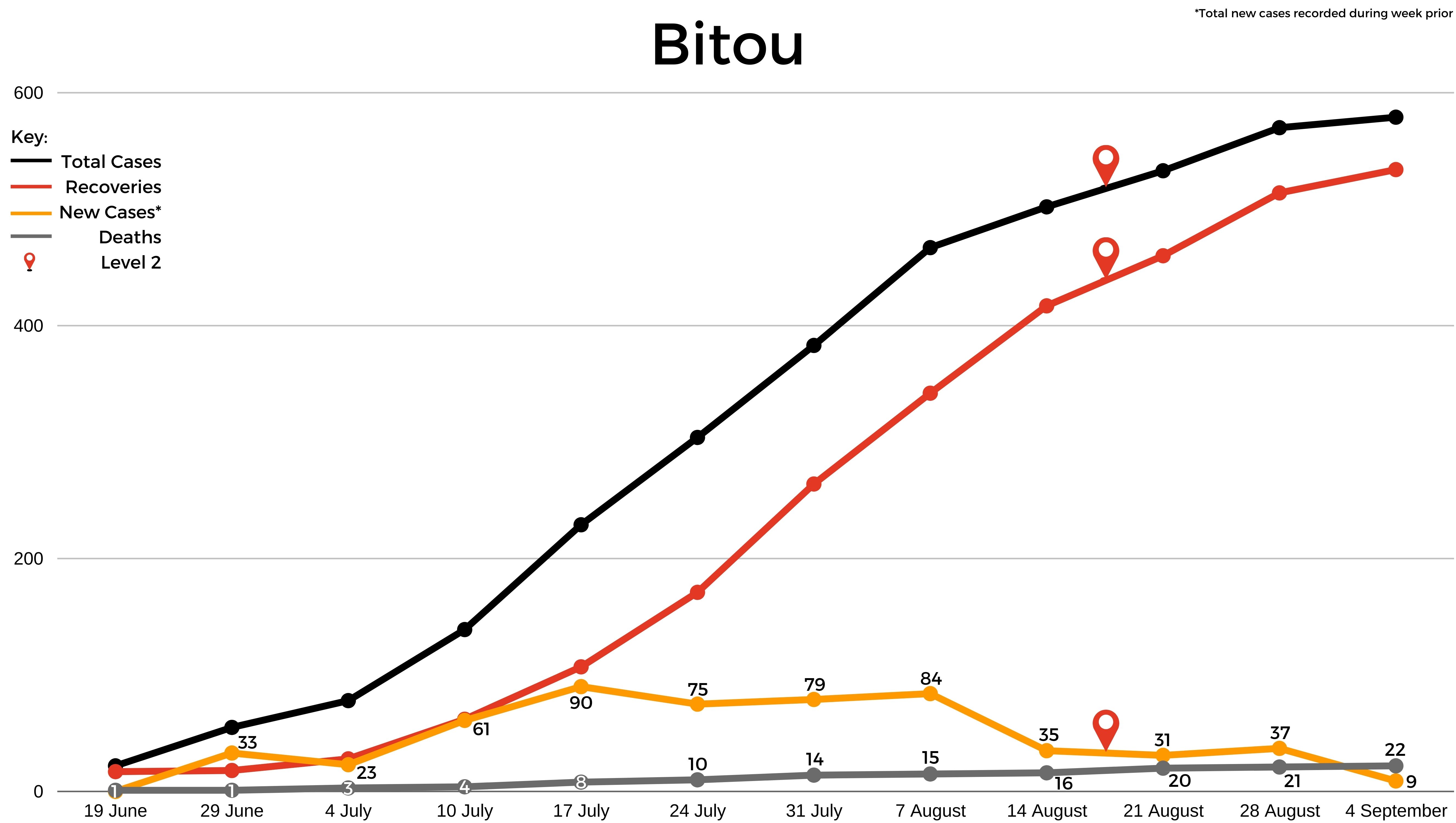 'We bring you the latest Garden Route news'