GARDEN ROUTE NEWS - Management from the Tsitsikamma section of the Garden Route National Park celebrated rangers on World Rangers Day yesterday, applauding them for their positive role in protecting the park's rich biodiversity and thus enhancing tourism in the region.
Tourism is one of the largest contributors to income in the Garden Route contributing to local GDP and creating jobs.
Speaking at the function, Senior ranger for Tsitsikamma, Eugenia Mkhatshwa said 'your work doesn't only benefit SANParks but the entire Tsitsikamma and its tourism economy.'
The Garden Route National Park (GRNP) spans across indigenous forests of about 42,000 hectares and fynbos areas of about 89,000 hectares from Wilderness, Knysna in the Western Cape to Tsitsikamma in the Eastern Cape.
The park's waterscape comprises wetlands, rivers, estuaries and the ocean.
Through various patrols on foot (forest areas which include 12 Green accredited hiking trails by the Hiking Organisation of Southern Africa), by boat (in the park's oldest Marine Protected Area) and other, they actively watch the park is protected and does not deteriorate. This includes law enforcement and anti-poaching work in line with environmental legislation. 'We also work tirelessly to strengthen relationships with communities as well as stakeholders such as SAPS, community policing groups and others.'
Rangers also assist research and with ecological monitoring of species.
Although South African National Parks (SANParks) has Working on Fire teams, rangers also actively participate in controlled burns and also with fighting wildfires.
SANParks is an implementing agent for Expanded Public Works (EPWP) Projects such as Working for the Coast (clean and clear coastal areas), Working for Water and others, rangers also maintain the area and clear invasive alien species.
She said challenges facing rangers include conflict with user groups of various ecosystems emphasizing the role played by People & Conservation officers and newly appointed tourism monitors. She also thanked the SANParks Honorary Rangers for their continued support to field and section rangers.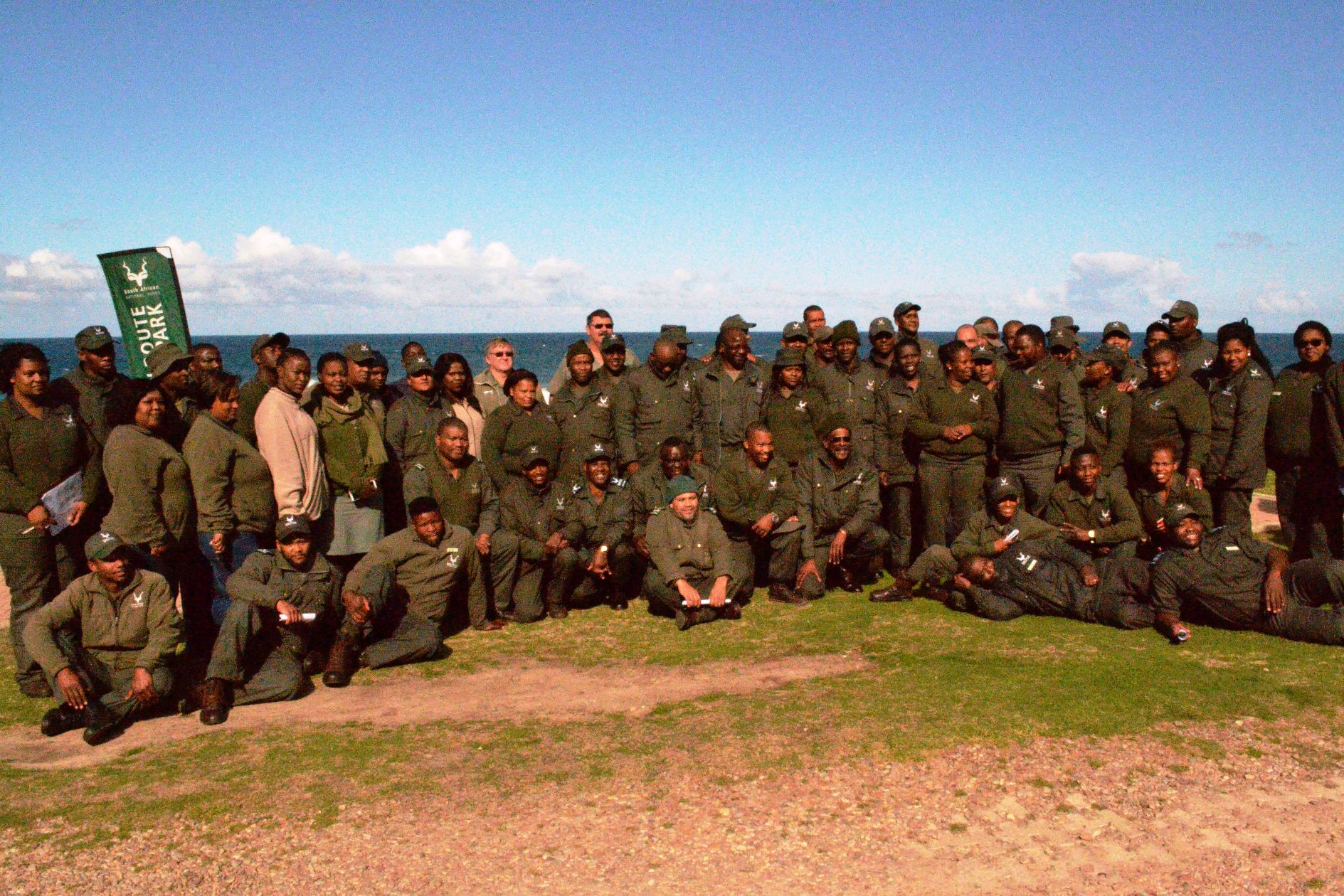 Group pictures of rangers and environmental monitors in Tsitsikamma, stakeholders and visiting rangers from Mountain Zebra National Park.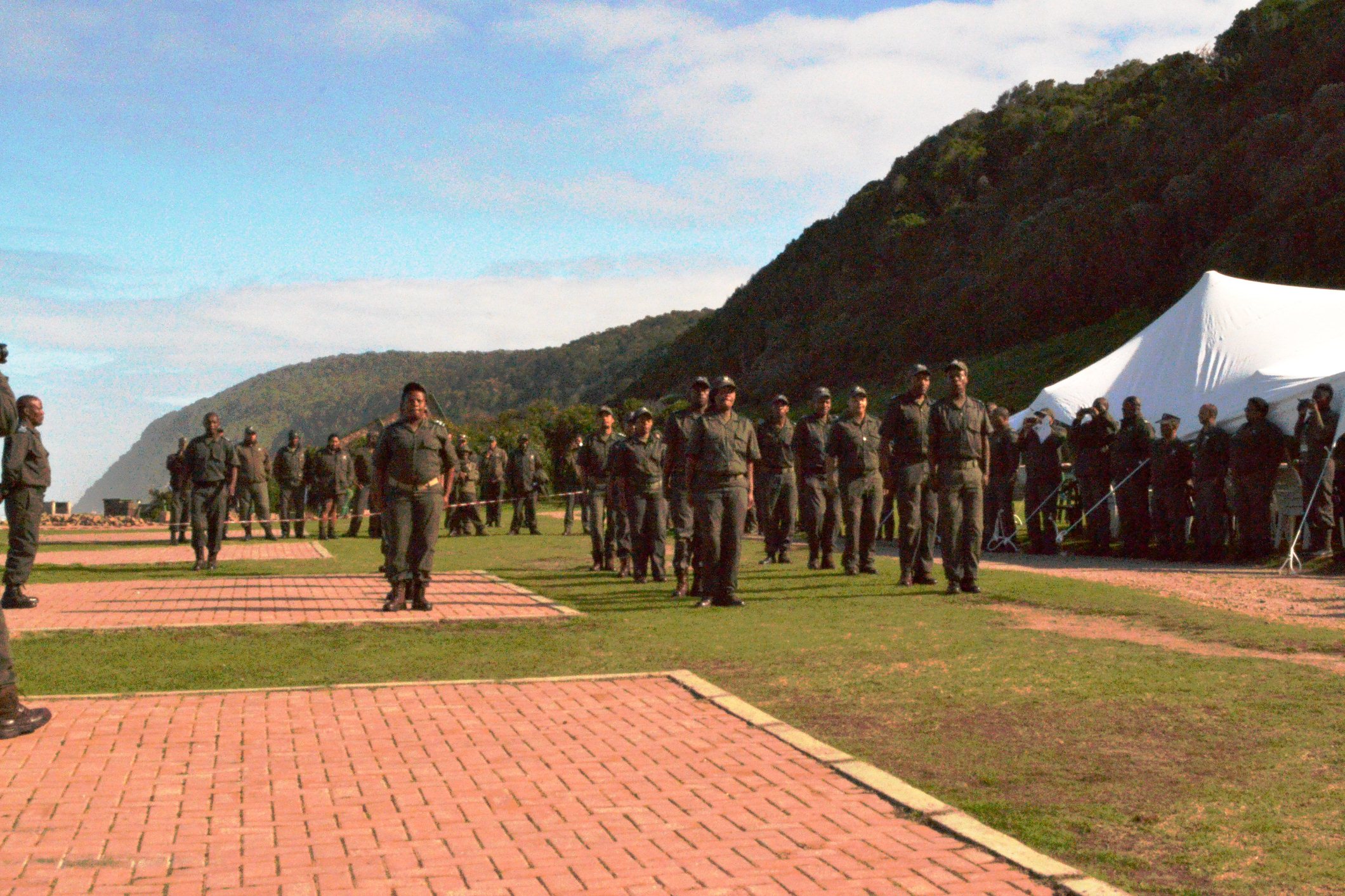 Ranger drilling team from Tsitsikamma's Storms River Rest Camp, forestry areas, Natures Valley and Bloukrans.
'We bring you the latest Garden Route news'