KNYSNA NEWS - Umhlobo Wenene FM's Christian revival programme Imvuselelo broadcast live in Knysna over the weekend.
On Sunday 3 December, show contributors Nomonde Vakalisa and Reverend Mzukisi Faleni graced the stage at Percy Mdala high school in Khayalethu, Knysna, where the event took place.
The theme for the show, which airs from 19:00 on Sundays, was about bringing families together.
"We're focusing on mending the cracks between families," Faleni elaborated.
"We all know that during the December holidays families come together and it's probably one of the few times some families get together and are happy.
"Having said that, each family has a black sheep, its own challenges, and we want to help."
He said the show has been postponed four times already and that had it not been for Percy Mdala principal Nicholas Njozela hosting them, there would not have been a show.
Gospel couple Butho and Yolanda Vuthela also performed live at Percy Mdala high school.
Vakalisa said, "We're here today to bring hope, reconciliation and healing to broken people.
"This has not been a good year for many people, who need to be reminded God is the healer of the brokenhearted."
The show was a combined effort by Njozela, area commissioner Ndileka Booi from the Department of Correctional Services and MM entertainment's director Brian Mshengu.
Teachers from the Southern Cape were invited to attend as there was also a focus on the welfare of the schools and pressing issues like gangsterism and bullying.
Attendees were invited to write down their burdens on a piece of paper and the whole lot was to be burnt towards the end of the show.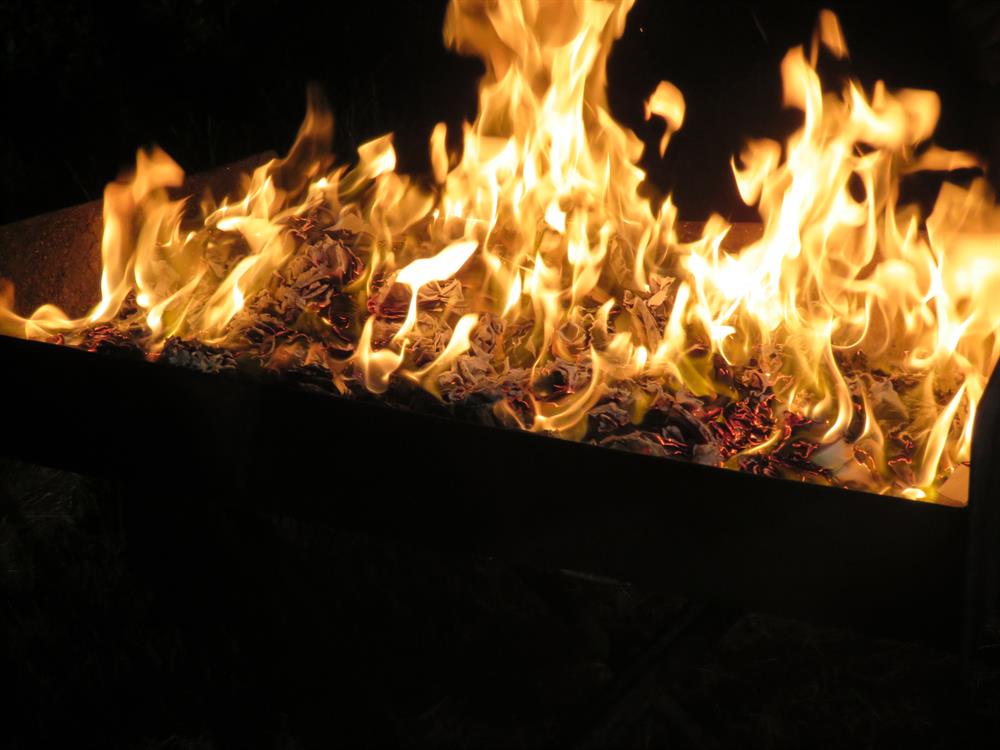 In an act of faith, a fire was made and attendees who wrote down their burdens on a piece of paper watched it disappear in the flames.
Zikhona Johnson, one of the people who attended, said, "I listen to the show every Sunday and believe that by my being here my prayer for getting a job will be answered."
To wrap up the show, gospel couple Butho and Yolanda Vuthela took to the stage while locals sang along with them and danced.
ARTICLE & PHOTOS: NWABISA PONDOYI, KNYSNA-PLETT HERALD JOURNALIST
'We bring you the latest Knysna, Garden Route news'