PLETTENBERG BAY NEWS - Plettenberg Bay crime fighters have been able to beef up their safety gear thanks to an anonymous Good Samaritan.
The local crime prevention association (PBCPA) operations head Otto Olivier said the recent housing protests highlighted the necessity for protective gear during high-risk situations.
This sparked the action of an anonymous donor who supplied the Plett Security Rapid Response unit with substantial safety gear including protective armadillo vests.
Olivier explained that these vests are not only flexible and comfortable but provides substantial protection from blunt-force trauma. The torso part of the vests is not only bulletproof, but can withstand stabs too. The vests came with, among others, a baton and gloves.
The squad was also kitted out with protective helmets and gas masks.
"The effectiveness of the helmets was tested and we found that teargas has no effect on the squad. We are very thankful for all the goodwill and grace we are receiving," Olivier said.
He added that over and above the protective gear, the squad work on their skills too and train diligently week after week through simulations and proactive training.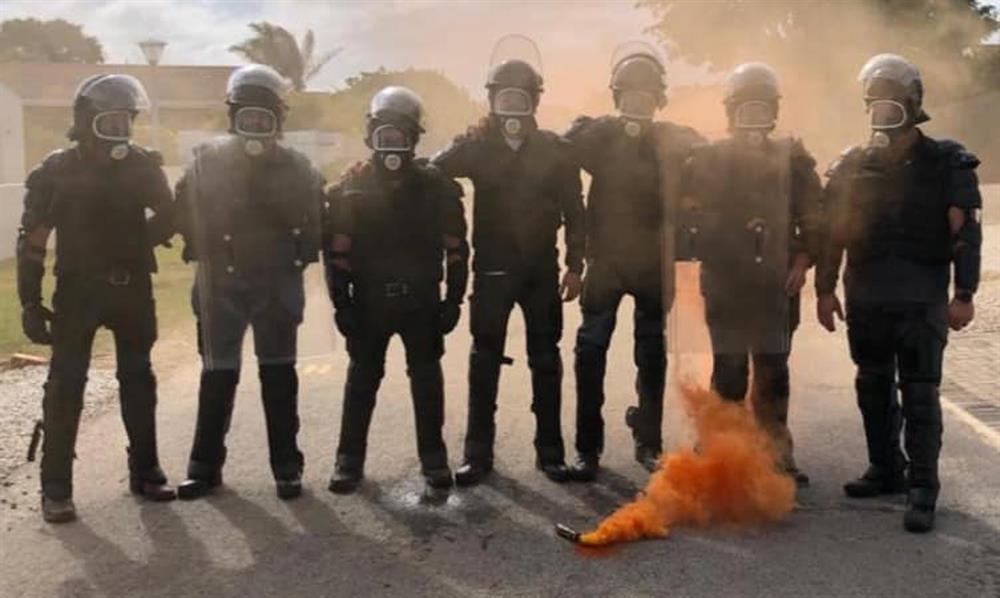 The Plett Security rapid response and tactical squad tested out their new protective gear. The gas masks were particularly effective against tear gas.
'We bring you the latest Plettenberg Bay, Garden Route news'