KNYSNA NEWS - A group of Knysna Municipality employees and representatives from the South African Municipal Workers Union (Samwu) have taken to the streets to protest for, among other issues, a risk allowance, increased salaries and better Covid-19 testing and screening.
The group gathered outside the municipality's human resources offices in Queen Street to voice their grievances at about 12:00 this afternoon. They were picketing alongside Samwu representatives from its Knysna branch.
"We have an agenda and a list of demands that we are going to table with the municipality," said Samwu Knysna chairperson Shaun Kralo.
"We demand a risk allowance of R3 000, as well as a pay increment from next month, and we also demand that there is better screening and testing for Covid-19."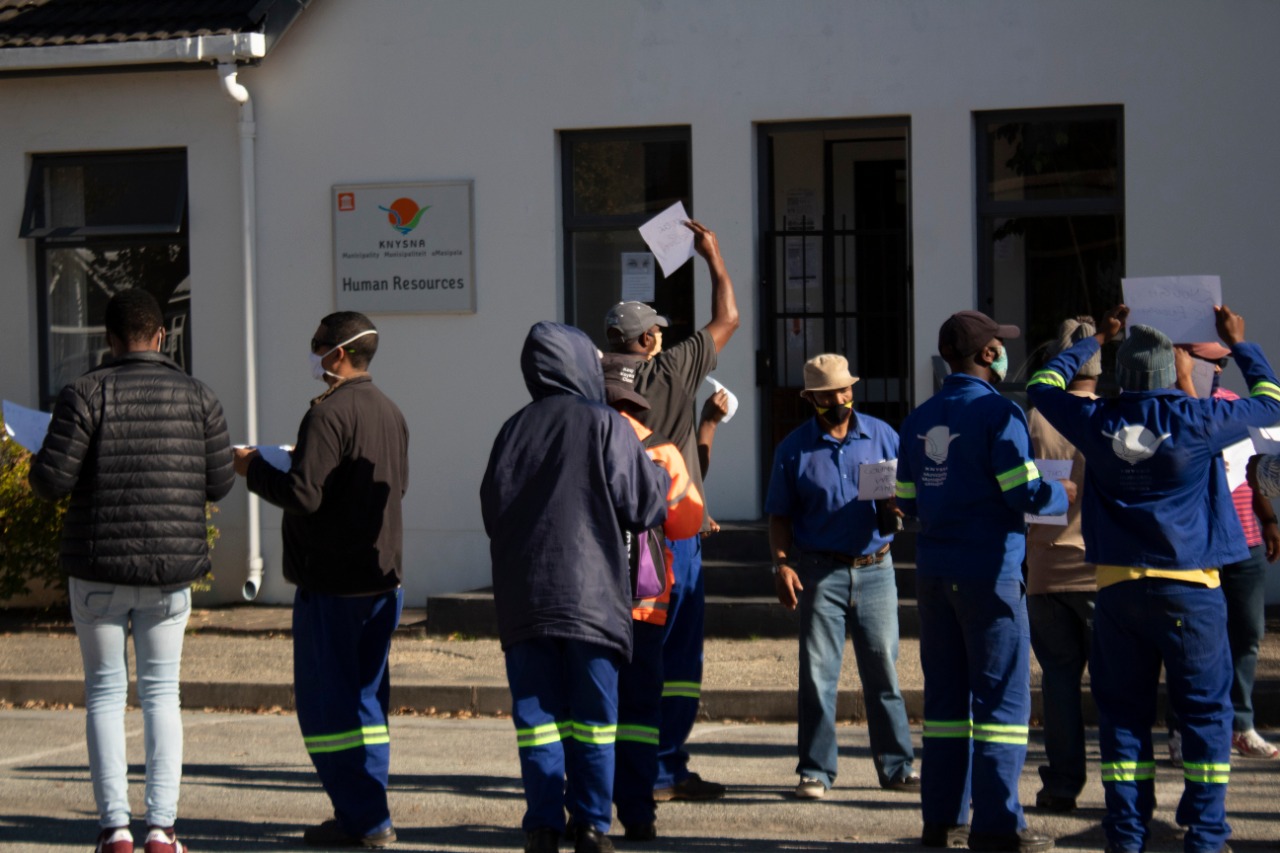 Municipal workers gathered outside Knysna Municipality's human resources building earlier today.
Kralo also raised issues with the municipality's labour relations officer (LRO) as well as suspended municipal manager Dr Sitembele Vatala.
The municipality's communications department stated that they were not in a position to offer comment at the time of publishing as they were yet to fully establish the way forward with the aggrieved employees.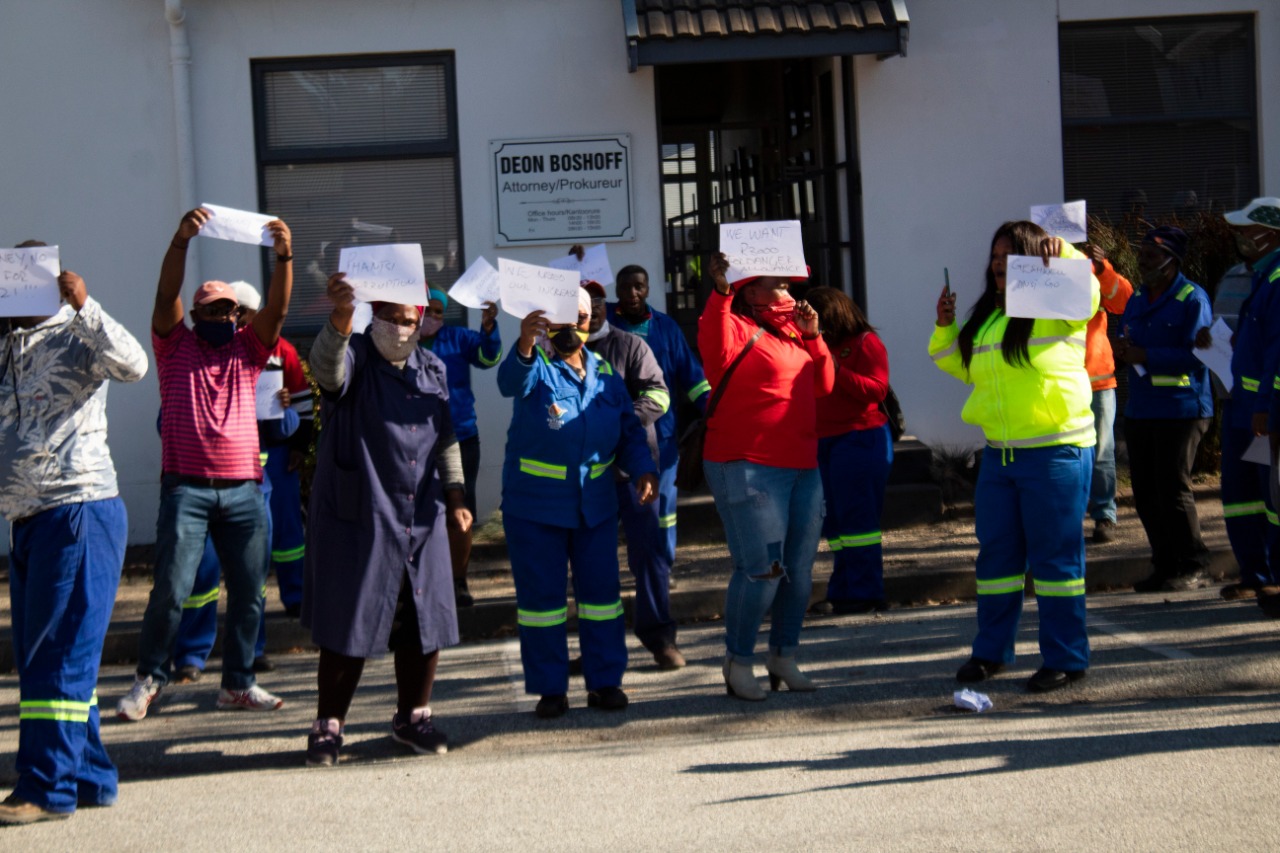 Workers voiced a few demands during their protest.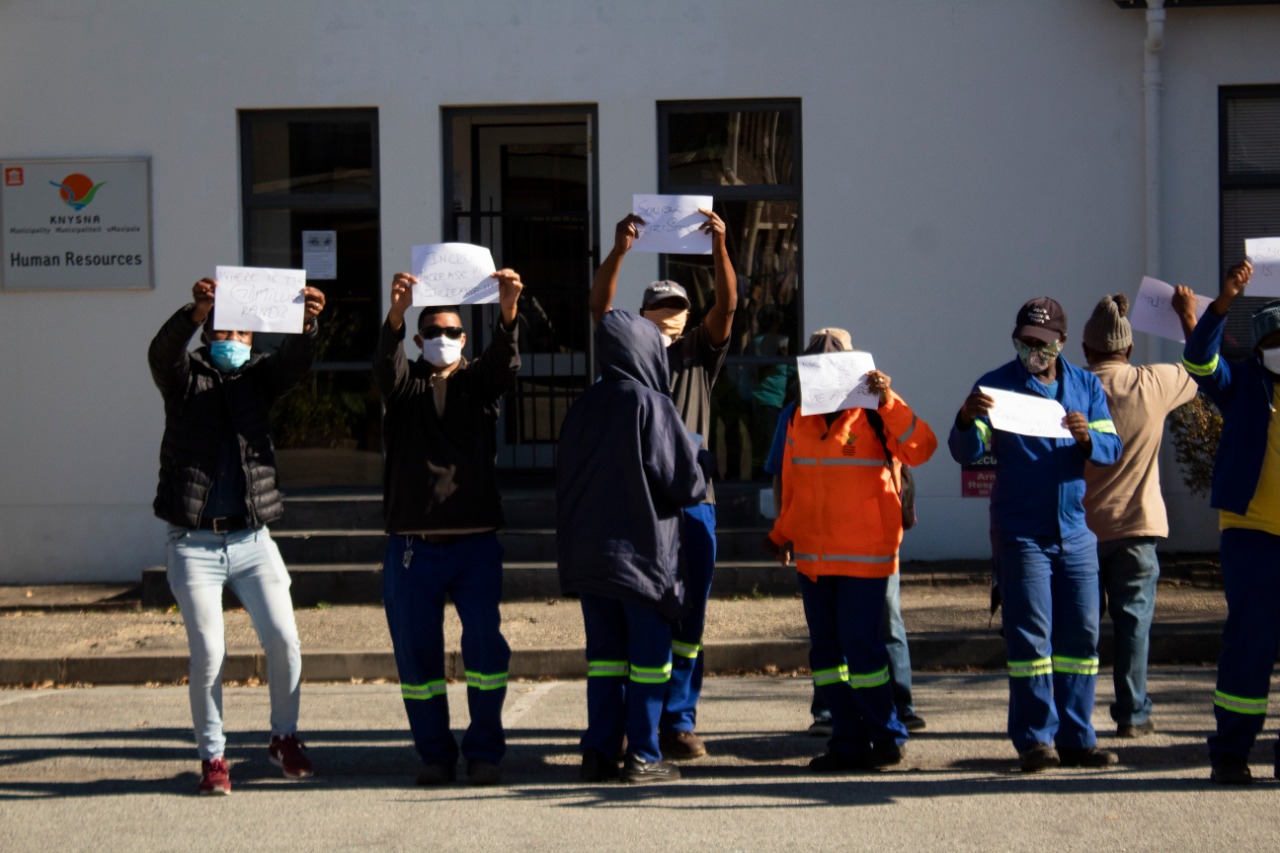 Protestors were outside the municipality's human resources offices.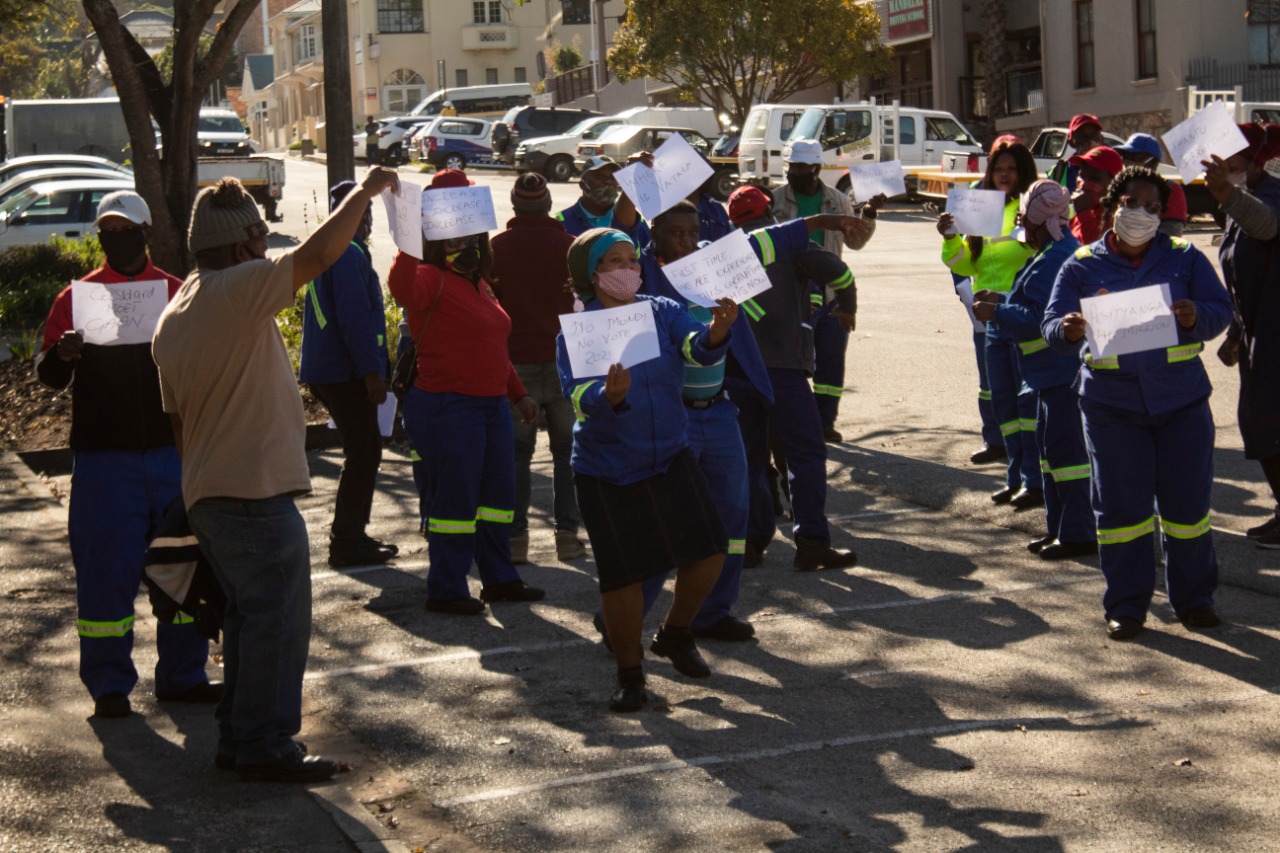 Photos: Blake Linder
'We bring you the latest Knysna, Garden Route news'