Gallery
KNYSNA NEWS - The driver of a flatbed truck escaped a crash earlier today with only minor injuries, after losing control of the vehicle before careening into a fence just off Sunridge Street in Hornlee.
The accident happened in the late afternoon today, 11 April. According to Southern Cape Police spokesperson Captain Malcolm Pojie, the single-vehicle accident occurred after the driver encountered issues with the truck.
"[The driver was driving] a Tata truck down Sundridge Street when the vehicle experienced mechanical problems," Pojie said. "The driver lost control and the vehicle came to a halt when it collided with a tree and fence outside the Hornlee Clinic."
When law enforcement and medical services arrived on scene, the cab of the truck was facing downward, with the driver trapped inside the vehicle.
Photo gallery: Truck accident in Sunridge Street
It would take roughly 25 minutes for medical services to pry the cab open enough for the driver to be brought out onto a stretcher, and taken into the ambulance.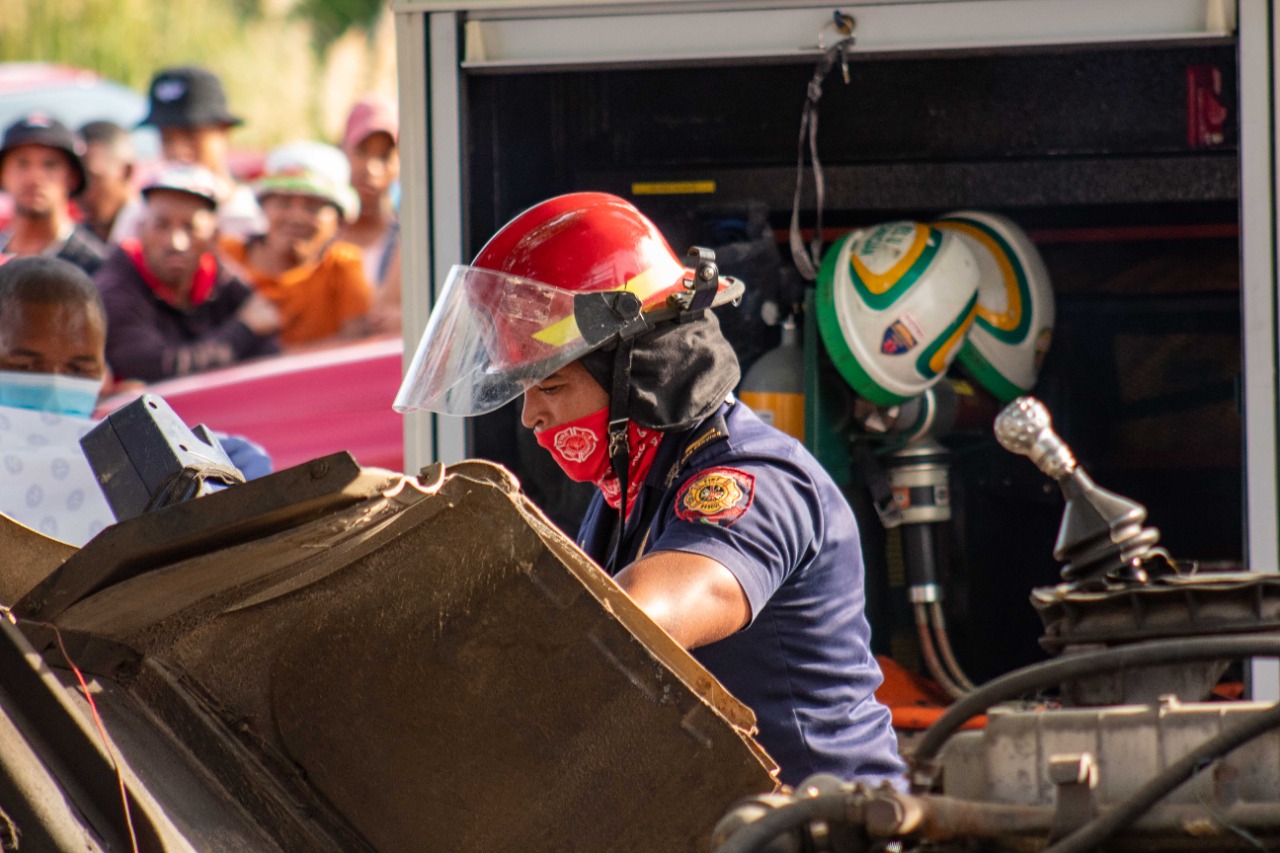 A member of the Knysna Fire & Rescue observes the cab of the truck.
"The 42-year-old driver sustained minor injuries and was transported to hospital by ambulance for medical treatment," Pojie confirmed.
Pojie added further that a case of reckless and negligent driving was opened for further investigation.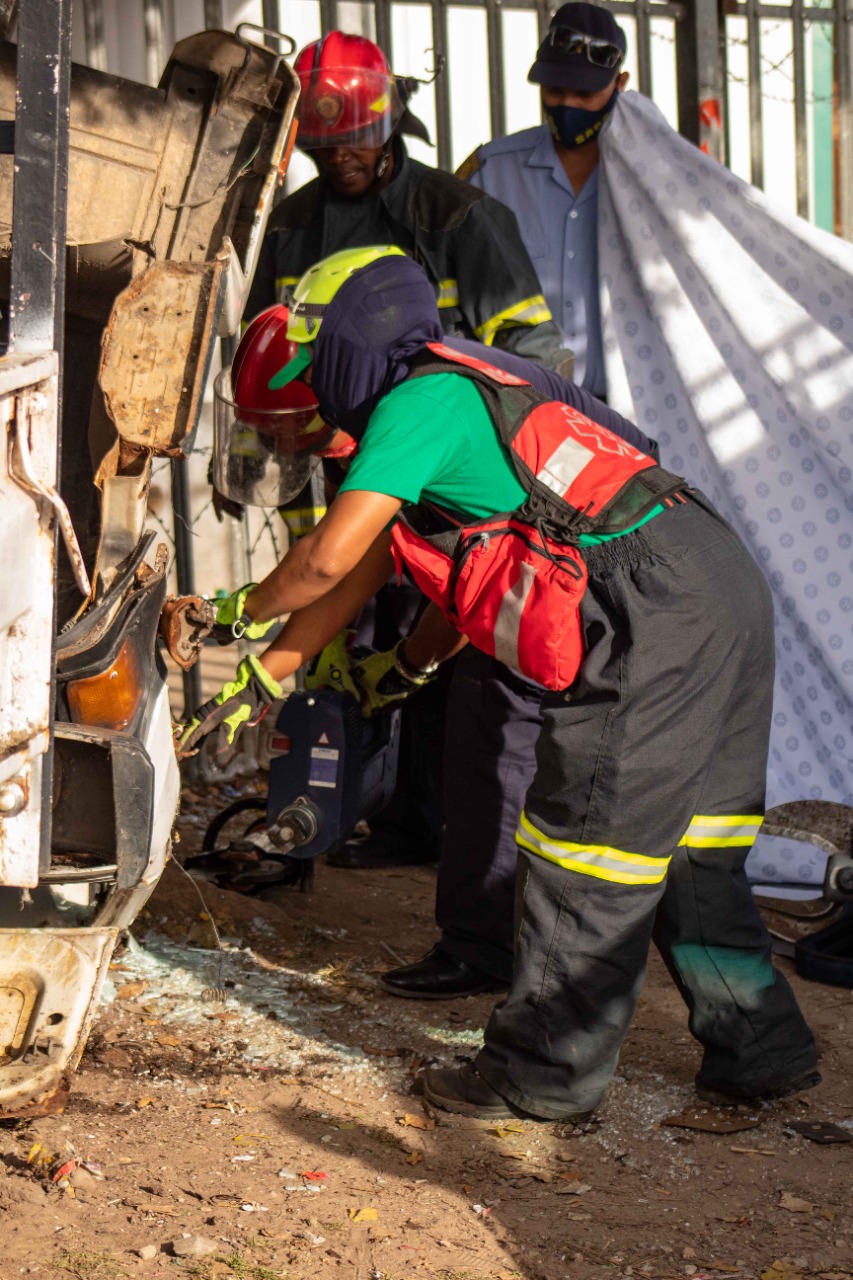 Western Cape Metro EMS and Knysna Fire & Rescue personnel hard at work prying the cab of the truck open. Photos: Blake Linder
'We bring you the latest Knysna, Garden Route news'