Gallery
GARDEN ROUTE NEWS - A convoy of motorists and bikers from the Garden Route set out on on Saturday 3 October to raise their voices against farm murders and gender-based violence.
The convoy was organised by Debbie Else of the Stop Farm Murders Movement, an online movement that seeks to highlight the issue of farm murders in South Africa. Having convened various campaigns and movements around the country, their latest campaign was held in the Garden Route.
With the support of local residents and flags flying high from their vehicles, the convoy set off from George at 09:00 on Saturday morning.
Other campaign groups such as Garden Route Unite and #OurVoices who joined the day's initiative, focused on drawing attention to gender-based violence in South Africa.
Convoy against farm murders and gender-based violence
After starting off in George, they made their way along the N2 through Wilderness and Sedgefield before arriving in Knysna just after 10:00, where they were met by residents seeking to support their cause.
The procession ended in the parking lot of the Sanparks offices on Thesen Island. Read more about the event in the Knysna-Plett Herald this week.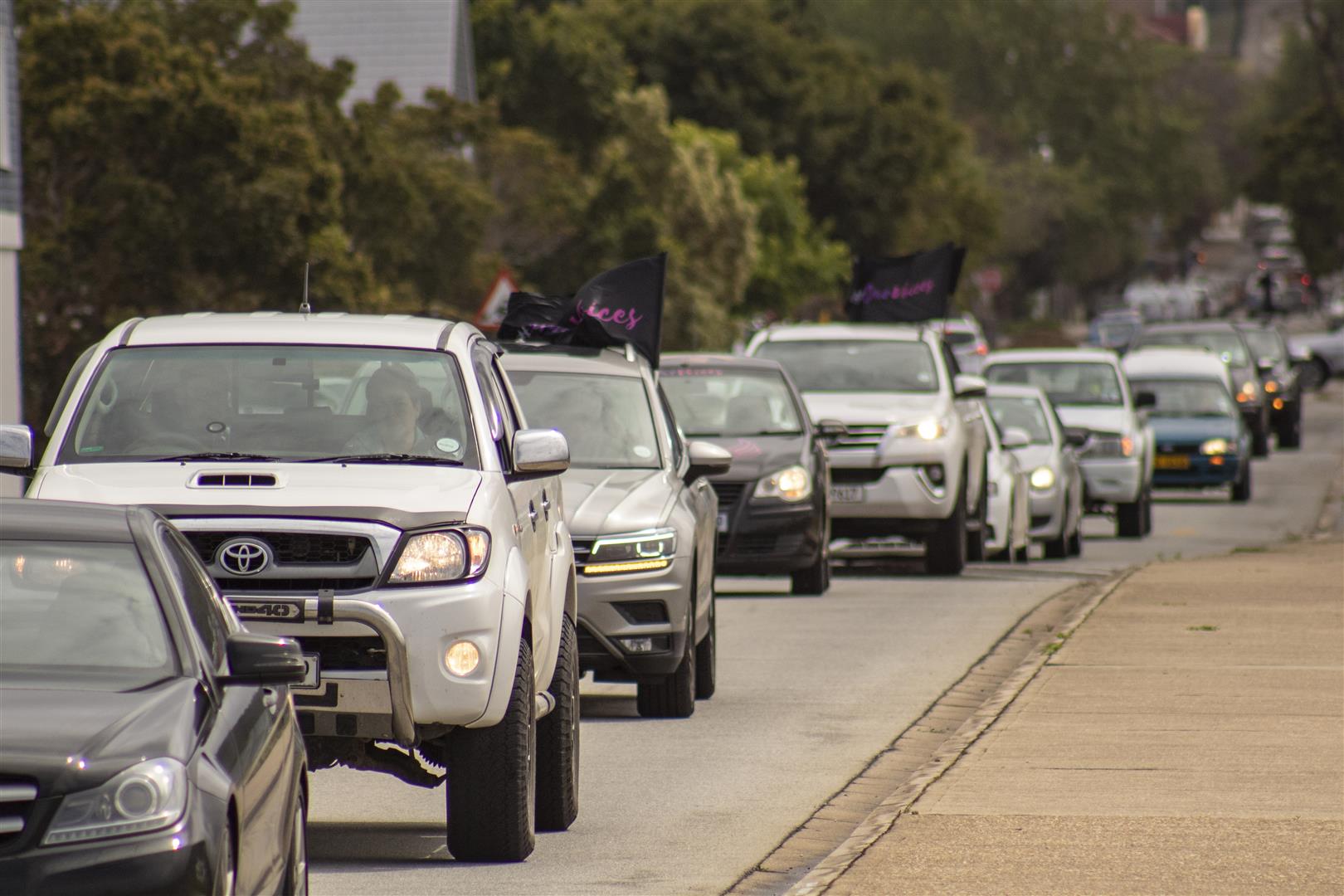 Photos: Blake Linder
'We bring you the latest Garden Route news'