KNYSNA NEWS - As its final school gathering before the school holidays and mandatory closure due to Covid-19, Knysna Primary School held a special day on Friday 13 March that gave learners the chance to dress up as their favourite book character.
The day was a huge success and the money raised will be spent on purchasing new books for the school's library.
A number of parents also donated books to the library. Each grade had a best-dressed learner:
Grade 1, Kenzo Share – Pinnochio;
Grade 2, Isaac Leverton – Mr Bump;
Grade 3, Nico Boshoff – Yoda;
Grade 4, Zander Appelgryn – Joker;
Grade 5, Margot Michaelides – Malificent;
Grade 6, Louis Fourie and Monique Julyan – Shrek & Fiona;
Grade 7, Kelly Paton – Asterix.
Teachers Paul Campbell, Amy Campbell, Mariette Lieske, Danielle Jansen, Laura-Mari Griesel, Su-Beth Smith, Mareylin Fourie and Ulricke Burmeister.
RJ van Lill – Jan en die Boontjierank (Jack and the Beanstalk).
Kai Stewart – Pinocchio.
Drijan van Huyssteen – Maui.
Lise-Mari Victor – Aspoestertjie (Cinderella).
Philippa Sturdy – Sherlock Holmes.
Morgot Michaelides – Malificent.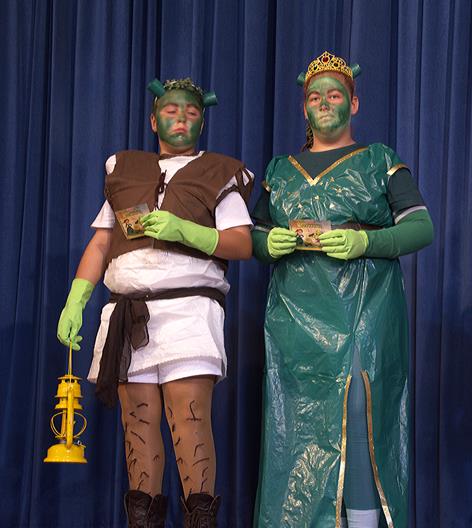 Louis Fourie & Monique Julyan – Shrek & Fiona.
Nico Boshoff – Yoda.
'We bring you the latest Knysna, Garden Route news'