KNYSNA NEWS - Two local boutique owners, Louise Yoko and Ashley Weir, hosted a ladies night at Pezula on 11 October in aid of Reach For Recovery, a breast cancer support group.
More than a hundred women attended the event on 11 October, which comprised a fashion show with models from Ace Models who were draped in exquisite couture.
Songbird Suzi Bilyard donated her time and organised all the music for the event. The evening that was about empowering women had local sensei John Peach chair an informative session in self-defence.
Charline's Belly Dance studio put on a short show, there was a "keep your mind out the gutter quiz" to great laughter from the audience, and three Pezula staff members modelled some of the boutiques' clothing that was auctioned off to raise funds.
The event managed to generate R6 000 and the organisers thanked all their sponsors for making the evening happen.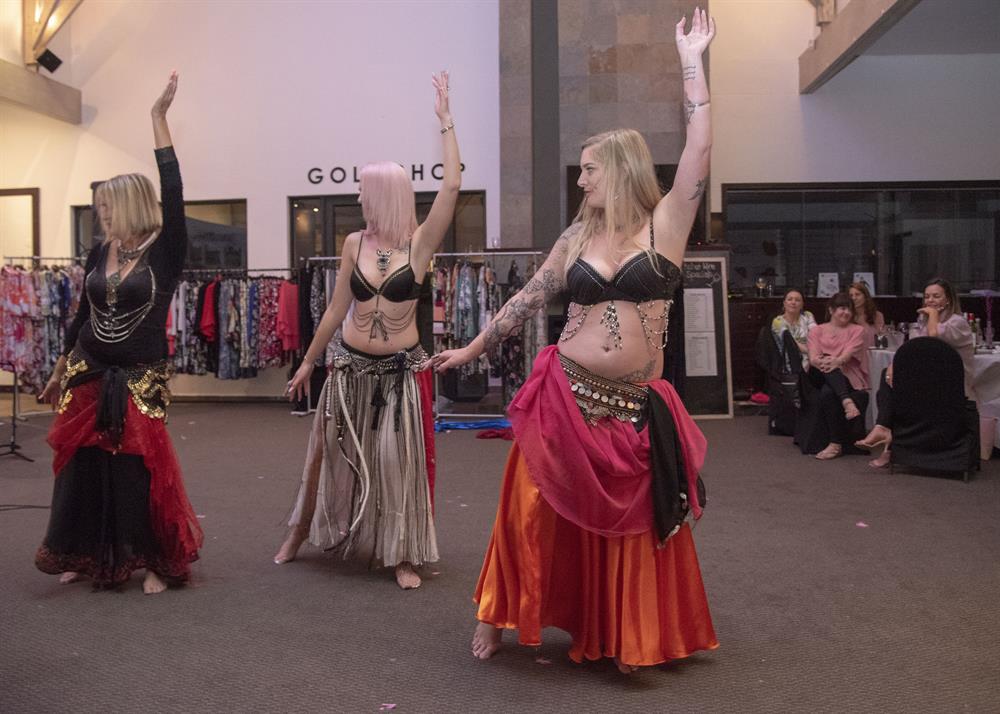 Charline, Seqel and Megan from Charline's Belly Dance.
One of the models, Vuyelwa Mbona, from Ace Models.
The evening that was about empowering women.
'We bring you the latest Knysna, Garden Route news'