Gallery Update Video
KNYSNA NEWS & VIDEO - "Like a fuel tank exploding." This is how Tarik Mallen describes the sound when a car ploughed through the window of his barber shop on Wednesday.
Mallen, the owner of Enzo Barber, has been cutting hair on Knysna's Main Road for as long as many can remember.
Mallen typically takes lunch up until 14:00, but as fate would have it, he took his lunch a bit later on Wednesday 8 January. Little did he realise how that twist of fate could later on save his life.
Some time between 14:30 - 15:00, while Mallen was enjoying a cup of tea in the back of the shop, he got the fright of his life when he heard a huge bang coming from the front of the shop.
"I thought it was maybe a fuel tank or something, it was so loud," Mallen said. "I walked out from the back and there was a car in the front of my shop."
The exact circumstances surrounding the accident and the moments leading up to the accident remain unknown, but according to Southern Cape Police spokesperson Captain Malcolm Pojie, the driver was driving in the George direction before losing control of the vehicle.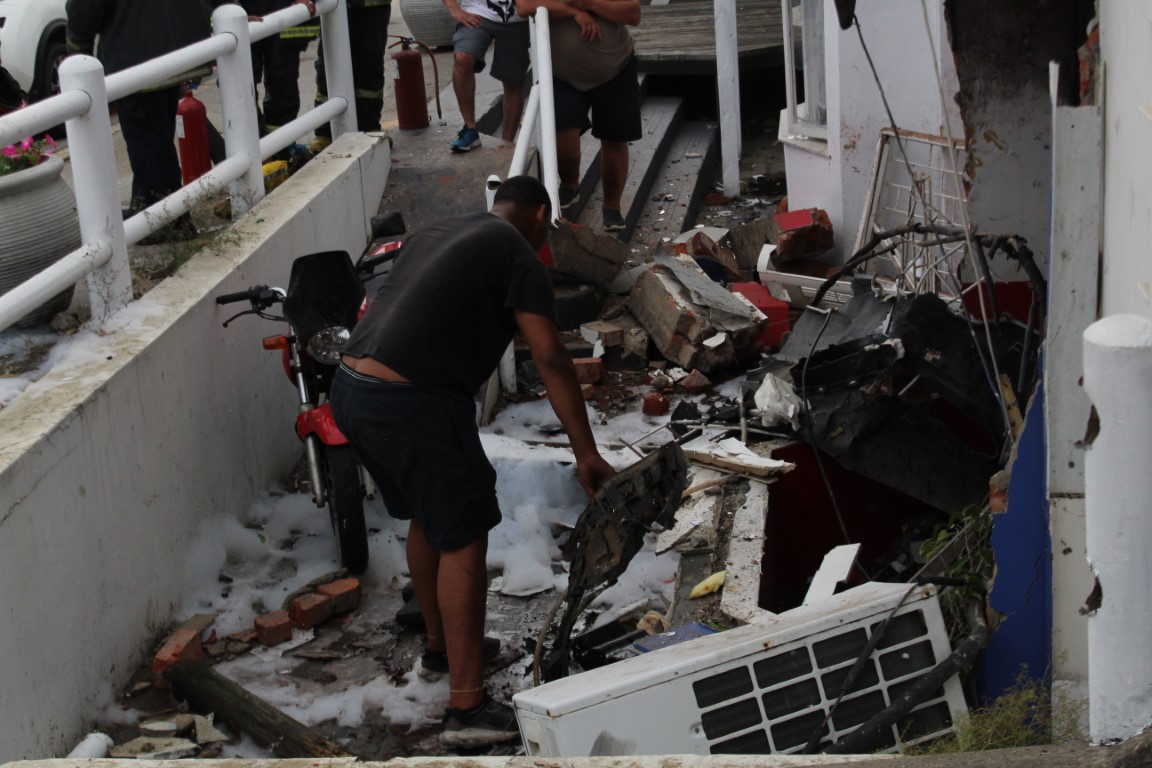 Photos: Blake Linder
"The man struck a motorbike and from there went into the building," Pojie said.
The motorbike, which belongs to Mallen, was parked outside the shop when it was struck by the vehicle.
"Sure my bike is damaged, but luckily I haven't lost my shop," said Mallen.
The team from Knysna Motor Stippers was able to pull Mallen's motorbike out from underneath the vehicle while loading it onto their flatbed truck.
With some damage to the fuel tank and to the front of the bike, Mallen's bike looked repairable.
One bystander even quipped a joke, saying, "look, you can still go home but you'll just have to wheelie all the way".
The front of the vehicle, a Nissan X Trail, was significantly damaged.
"An 82 year-old male sustained minor injuries and was transported to Life Knysna Private Hospital," said Western Cape Emergency Medical Services spokesperson Byron la Hoe.
Watch a video below:
Read a previous article: Man drives into barber shop
'We bring you the latest Knysna, Garden Route news'