KNYSNA NEWS - Inspired by the magnificent Knysna loerie, the official poster for the upcoming Knysna Film Festival (KFF) has been announced after designer Amy de Vries' entry was named as the outright winner of the poster competition.
With this year being the inaugural edition of the festival, organisers wanted to arrange a competition that was open to designers to submit posters that capture the essence of Knysna and the film fest.
Entries for the competition closed at the end of August, and a panel of judges then began scrutinising entries to determine a winner, which eventually turned out to be a poster designed by local artist De Vries.
Born and raised in East London but now a Knysna resident, De Vries felt that as an artist, illustrator, and designer it was only natural for her to enter the competition.
"As an illustrator I'm really happy to be involved in a creative event of such calibre," de Vries said. "It took me about a week to design. I drew the loerie by hand on my tablet and played with the colours and layout on my computer where I finalised the design," she said.
While she is fond of the entire poster, one aspect in particular stands out for De Vries. "I like the red of the loerie's wing and how it evokes the feeling of grandeur, celebration and drama associated with a film festival."
According to festival director Patrick Walton, De Vries' design stood out in terms of what they were looking for. "The interpretation that Amy brought to her submission was closest in line with the tone and feel of the type of festival we are growing," he said. Once judges had decided on the winning poster, they spent the month of September finalising the design and layout in various shapes and sizes for the festival's various promotional materials.
By virtue of winning the competition, De Vries not only has her name forever associated with the inaugural KFF, but has also bagged herself a vacation weekend at the five-star Pezula Hotel.
Walton said the poster competition will be a feature of all the future festivals as they aim to give exposure to local artists and designers.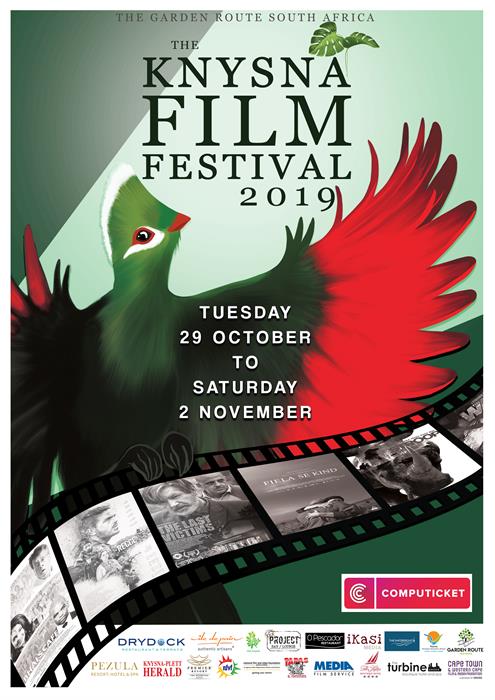 The official poster for the 2019 Knysna Film Festival, as designed by poster competition winner Amy de Vries.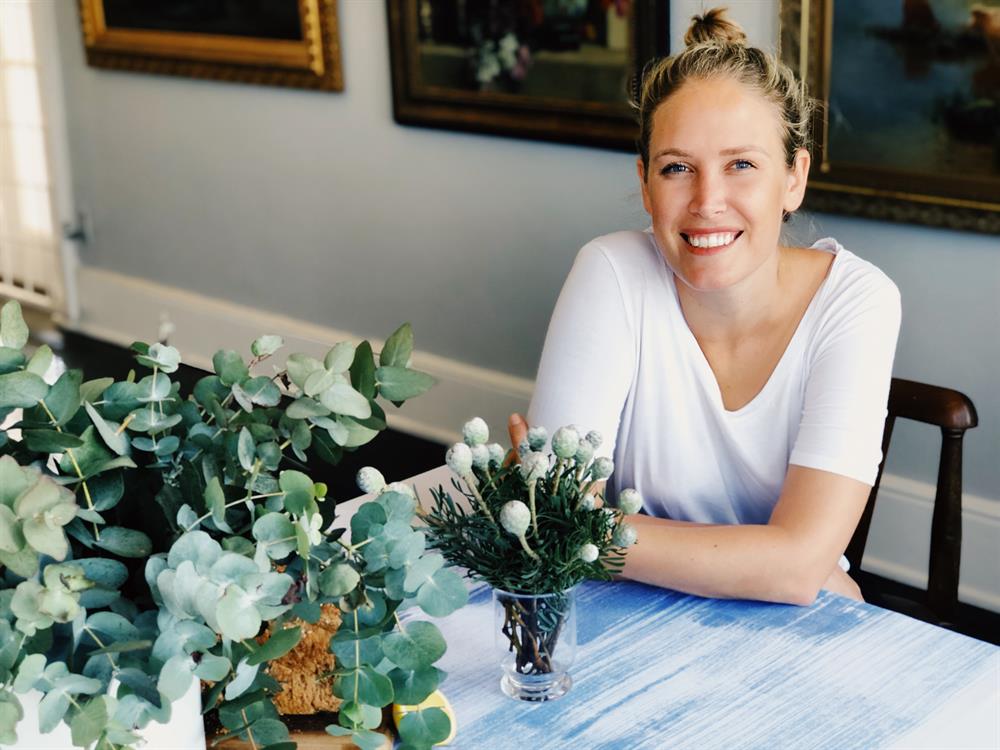 Amy de Vries, winner of the Knysna Film Festival poster design competition.
'We bring you the latest Knysna, Garden Route news'