Gallery
KNYSNA NEWS - Hospitality establishments around Knysna joined the nationwide call from business owners in the industry to help raise awareness of the impact that the current Covid-19 lockdown regulations have on their business.
Several Knysna restaurants and hospitality businesses today took part in the nationwide 'Million seats on the street' protest by either making their voices heard or taking their tables and chairs outside the business to raise awareness on the financial implications the lockdown regulations have had on their business.
"People are still too scared to go out and have supper, and this means huge loss for everyone," said owner of Knysna restaurant Questionmark, Matthew Bronkhorst.
The Restaurant Association of South Africa has been building momentum for the protest using the hashtag #JobsSaveLives, which local restaurants have used on various placards during their protests today.
Photo gallery: Restaurants protest for jobs
No business actually took their seats out into the streets today, but they did not miss the opportunity to have their voices heard. At Nautical South in Brenton-on-Sea.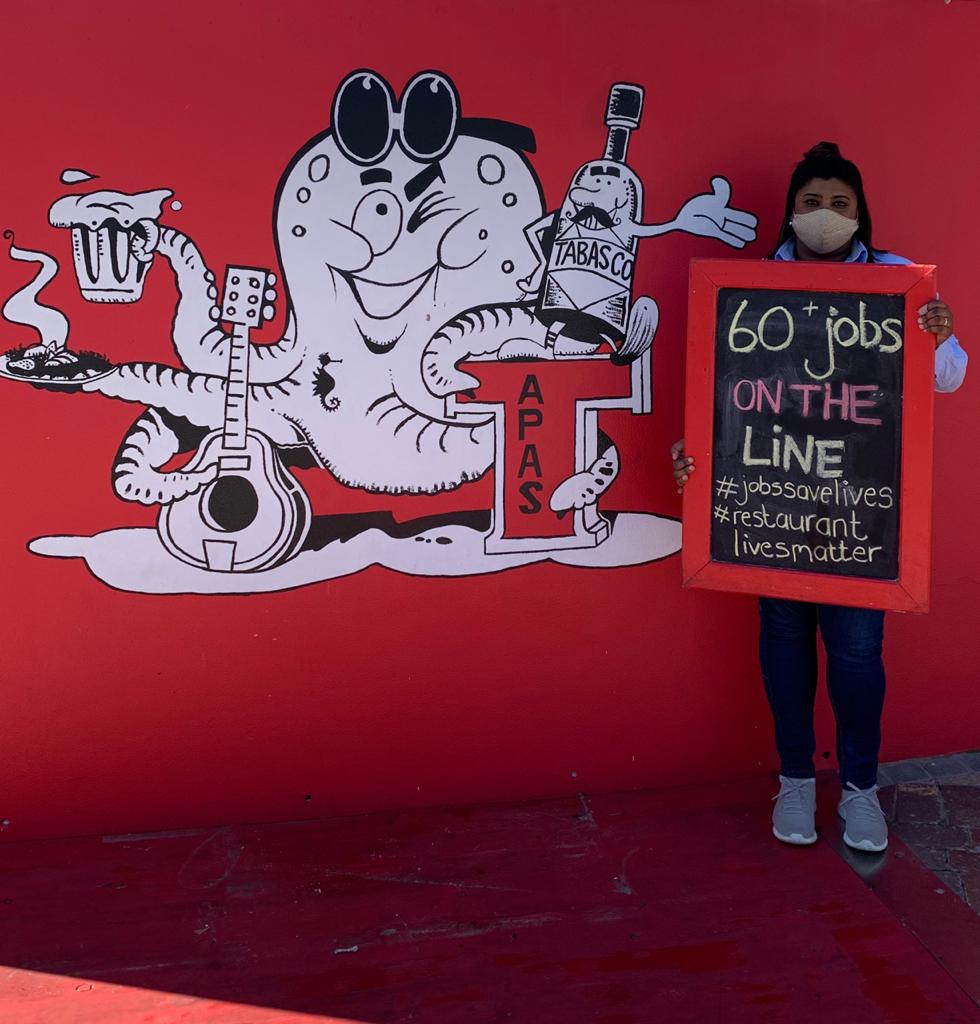 Yeshodah Booysen, general manager at Tapas.
'We bring you the latest Knysna, Garden Route news'