KNYSNA NEWS - Following residents' march highlighting the issue of backyard dwelling in Hornlee on 30 August when four memorandums were handed over to four institutions, community organisation Knysna United (formerly Hornlee United) received feedback from three of these institutions on Thursday 3 October.
Backyard dwelling has been an issue for Hornlee and other Knysna communities for many a year, with the residents slowly but surely taking a stand against the issue.
The march was an attempt by Knysna United representing disgruntled residents to address a number of issues they feel need rectifying in Hornlee, White Location, and the Greater Knysna area as a whole. The police, the provincial hospital, justice department and municipality were all given until 19 September to respond to the memorandums at a feedback meeting in Hornlee, but it had to be postponed twice and eventually took place on 3 October at the Knysna Secondary School hall.
The meeting was attended by various police (including CPF) and municipal dignitaries, with the justice department agreeing to meet later with the Knysna United leadership.
First up at the meeting was visible policing commander Lieutenant Colonel Patrick Gogwana who addressed all the issues raised in the memorandum they were given, and confirmed, among others, that they are looking into the issues with the SAPS call centre number 10111. He added that they have put measures in place to ensure individuals who answer the phones at the police station are able to speak the three main languages of the Western Cape (English, Xhosa, and Afrikaans). He further stated that an agreement was reached to hold further public meetings to allow for further engagement with Knysna United and the community.
Next to speak was Integrated Human Settlements director Joel Mkunqwana on behalf of the municipality. He apologised for the mayor's absence, and then went on to tackle the issues that were raised in their memorandum, the biggest of which was undoubtedly that of housing.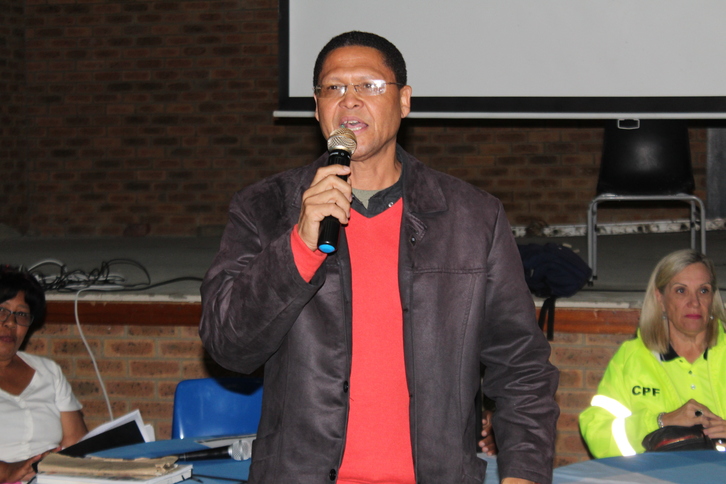 Knysna United member Alan Kock provides the introduction to the meeting. Photos: Blake Linder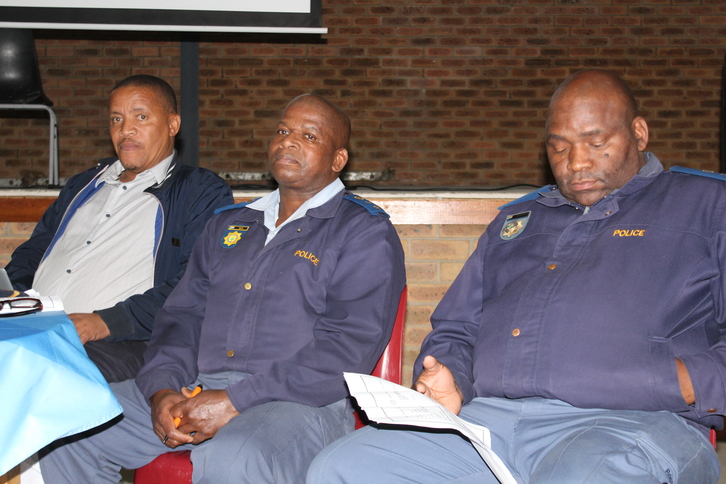 Knysna's Integrated Human Settlements director Joel Mkunqwana, police station commander Colonel Atwell Metu and visible policing commander Lieutenant Colonel Patrick Gogwana.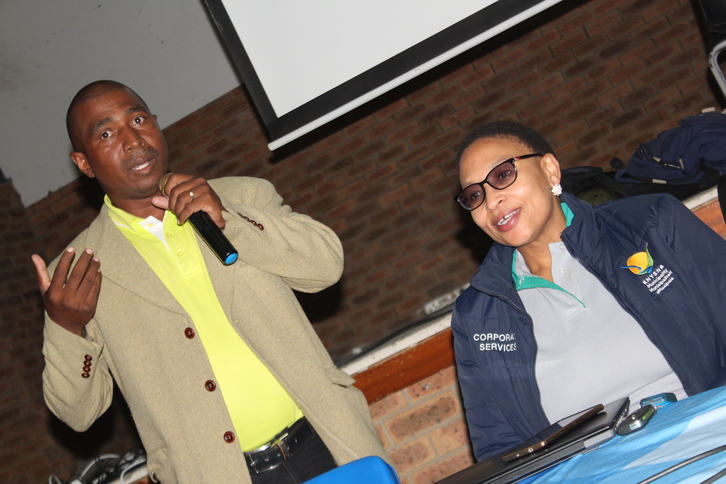 Knysna United chair Ralph Stander with acting municipal manager for the evening Phumla Makoma. Photo: Blake Linder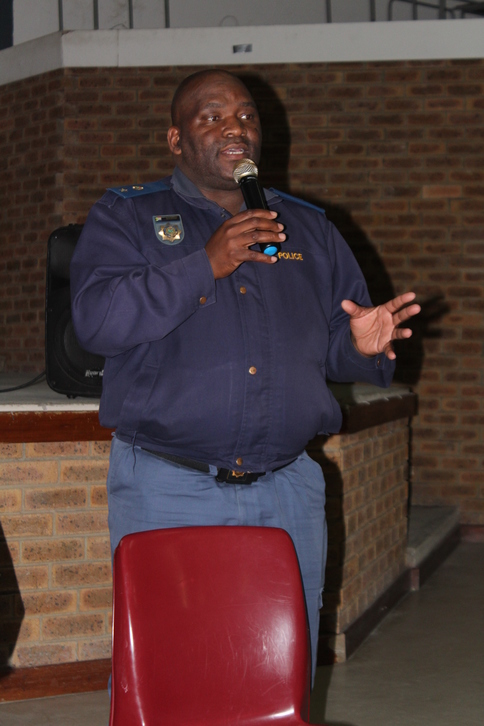 Knysna visible policing commander Lieutenant Colonel Patrick Gogwana.
'We bring you the latest Knysna, Garden Route news'