GARDEN ROUTE NEWS - The Cattle Baron Restaurant in the Storms River Rest Camp, Tsitsikamma section of the Garden Route National Park is closed temporarily due to rough seas and high swells.
According to SANParks spokesperson, Nandi Mgwadlamba, a clean-up operation is underway in the camp after yesterday's incident [high water and waves].
Technical manager for the Tsitsikamma, Andre Petersen, says what exacerbated yesterday's incident is that it was spring high tide.
Initial assessments this morning indicate the sea washed away braai stands in one area of the camp.
The wood on top of the retaining wall of Otter trail hiking camp site was also washed away. 'Our teams are also inspecting sewer systems for any potential damage' says Petersen.
"Although low tide is expected today at midday, swells up to 9m high are expected to return this evening. 'The restaurant will remain closed until after the storm," said Petersen, but he added burgers will be sold in front of the Park's shop for today for visitors.
Note: "'Spring tides do not necessarily occur in spring. The word refers to waves "springing forth from the sea." Spring tides occur twice each lunar month all year long, without regard to the season," supplied Ocean Service.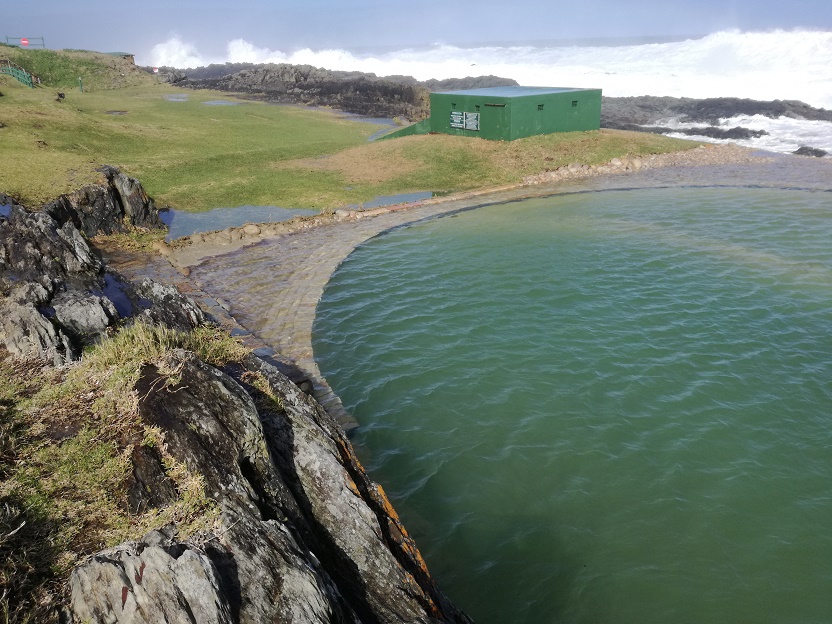 This is the second time in a year that the restaurant has suffered disaster. Read more about a previous tragedy here.
'We bring you the latest Garden Route news'