KNYSNA NEWS - Imagine basking in the moonlight on a lilo while watching a movie on the "big screen". Well, this is exactly what the Knysna Film Festival has in store between 30 October and 2 November when the Knysna Waterfront basin will be transformed into an open-air cinema with a 250" screen for this year's inaugural festival.
With seating to be available around the edge of the basin if you don't want to float in the water, the name of the game will be "first come, first served" as there will be no reserved seating, and you are also encouraged to bring a cushion.
If you feel more adventurous, bring your own lilos or floaters and enjoy the movies from the water. There will be lifeguards on duty. Screenings will start each night from 20:00 to 22:00. Unfortunately, no under-13s will be permitted.
Tickets for the festival will be available on Computicket, with a day pass costing R120, valid for two screenings on the day purchased, and a festival pass that offers eight screenings over four days to cost R300.
The movies you will be able to enjoy at the open-air cinema will be:
Knysna
Wednesday 30 October 20:00 – 22:00:
Dolf is a regular guy from a modest background in Knysna, content with his normal small-town existence. His life is thrown upside down when he falls for the beautiful stranger, Stephanie, a wealthy visitor to the sleepy coastal resort. What she doesn't tell him is that she is engaged to the Prince of Lichtenstein but has cold feet and is hiding out in Knysna.
Stephanie is drawn to the simplicity of Dolf's life and yearns for her own to be as uncomplicated and away from the limelight. When the lie becomes apparent, Dolf is conflicted. Will he fight for her or give up? He may not be in her social or financial league but can offer her a life she can identify with, free from the burden of royal expectations and the international media microscope. She is just a girl wanting a guy to love her and for her to love him back.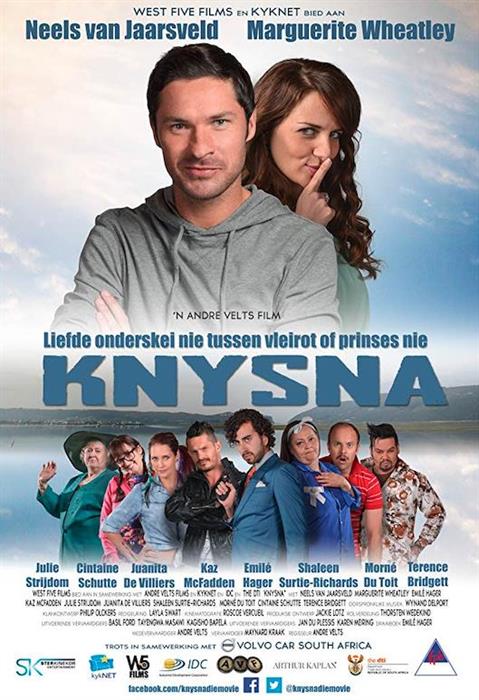 The Perfect Wave
Thursday 31st October 20:00 – 22:00:
The Perfect Wave is a love story, with four key pillars: a young man's love for surfing, adventure; a mothers love for her son; a young man falling in love for the first time, God's love. The film takes the audience on a journey, as our hero searches for his "perfect wave".
The journey has many unexpected turns and twists as our hero falls in love and loses his way, but as fate would have it, jealousy ensues, and seeking to reconcile, our hero travels to Mauritius where one event changes his life forever.
The Snow Queen 3 – Fire and Ice
Friday 1st November 20:00 – 22:00:
The rare gift of getting into all kinds of trouble is their family trait. What else can you expect from the ones raised among trolls in snowy lands? But now Kai and Gerda have grown up and entered a new stage – this time they are going to cause a global disaster…
Fanie Fourie's Lobola
Friday 1st November 20:00 – 22:00:
The story of the complications that ensue when an Afrikaans man and Zulu girl fall in love, especially when the traditional custom of lobola, or dowry, makes things even more difficult for them.
'We bring you the latest Knysna, Garden Route news'