KNYSNA NEWS - The Knysna Film Festival will kick off in less than a week's time, and with the historic event on the horizon it's time to look past the international film mirage and focus on our five locally filmed offerings to be screened at the festival.
The inaugural edition of the event will bring a total of 47 films to Knysna, of which five were filmed either on the Garden Route or in the Karoo.
Three of these films will be taking part in the KFF competition – Fracked, filmed in both Prince Albert and Cape Town, while Homebound was also filmed in Prince Albert, and Ons Albertinia was filmed in Albertinia.
The other two locally filmed movies are Fiela se Kind, which will be the festival's opening night premiere movie and was filmed in the Knysna and Plettenberg Bay forests as well as just outside Uniondale, and Knysna, which will be one of the films to be screened at the open-air water theatre and was, of course, filmed in Knysna.
Here are the plot summaries for each of these five films:
Homebound
This is a survival story set in one of the world's biggest refugee camps. A bus is waiting to forcefully return refugees to their country of origin. Xidig (8) is excited to go home but his brother Saliim (12) knows that a war-torn and dangerous place is no one's home.
Fracked
On a beautiful Karoo morning, John, an environmentalist and farmer, along with his wife Claire and their young daughter Lily are disrupted by a fleet of hydraulic-fracturing trucks entering their land. The community comes together and there is new sense of hope in the fight against fracking.
Ons Albertinia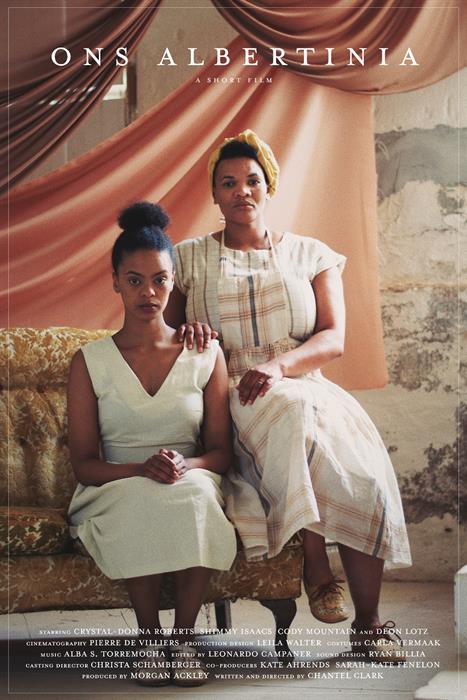 South Africa, 1990. When the crumbling apartheid regime affords Marie Abrahams an opportunity to sell the family farm, her daughter Inge fights to keep their ancestral land.
Knysna
Dolf is a regular guy from a modest background in Knysna. He is content with his normal small-town existence, his group of friends and his eccentric grandparents. His life is thrown upside-down when he falls for a beautiful stranger, Stephanie, a somewhat wealthy visitor to the sleepy coastal resort who is drawn to the simplicity of Dolf's life.
Fiela se Kind
A coloured woman living in the arid Karoo takes in a lost white child and raises him as her own. Nine years later, the boy is removed and forced to live in the Knysna forest with a family of woodcutters who claim that he is theirs.
'We bring you the latest Knysna, Garden Route news'