KNYSNA NEWS - Two Knysna men, aged 39 and 20, were arrested in Joodsekamp on Tuesday 8 June for firearm-related crimes.
Southern Cape police spokesperson Captain Malcolm Pojie said members of the Knysna Crime Prevention Unit followed up on vital information from the community about an illegal firearm and apprehended a wanted suspect who was sought in connection with the pointing of a firearm and the discharge of a firearm in a municipal area, in Thembalethu and Knysna respectively.
"The members were on crime prevention patrols when they spotted the suspect's vehicle, a Nissan Sentra, in Joodsekamp, Knysna in front of his father's residence. They approached the suspect who accompanied them to the vehicle.
"Members ensued with a search and found a firearm with ammunition, hidden in a compartment of the car that houses the wiper motor. That subsequently led to the arrest of the 39-year-old suspect and the confiscation of illegal firearms and ammunition," he said.
Pojie said another suspect (20) that accompanied the 39-year-old suspect was also searched and a small amount of tik was found on his person.
"He was subsequently arrested for the illegal possession of drugs and the tik was confiscated as evidence. Further investigation revealed that the confiscated firearm is linked to a burglary that occurred in Oudtshoorn during March 2021," Pojie said.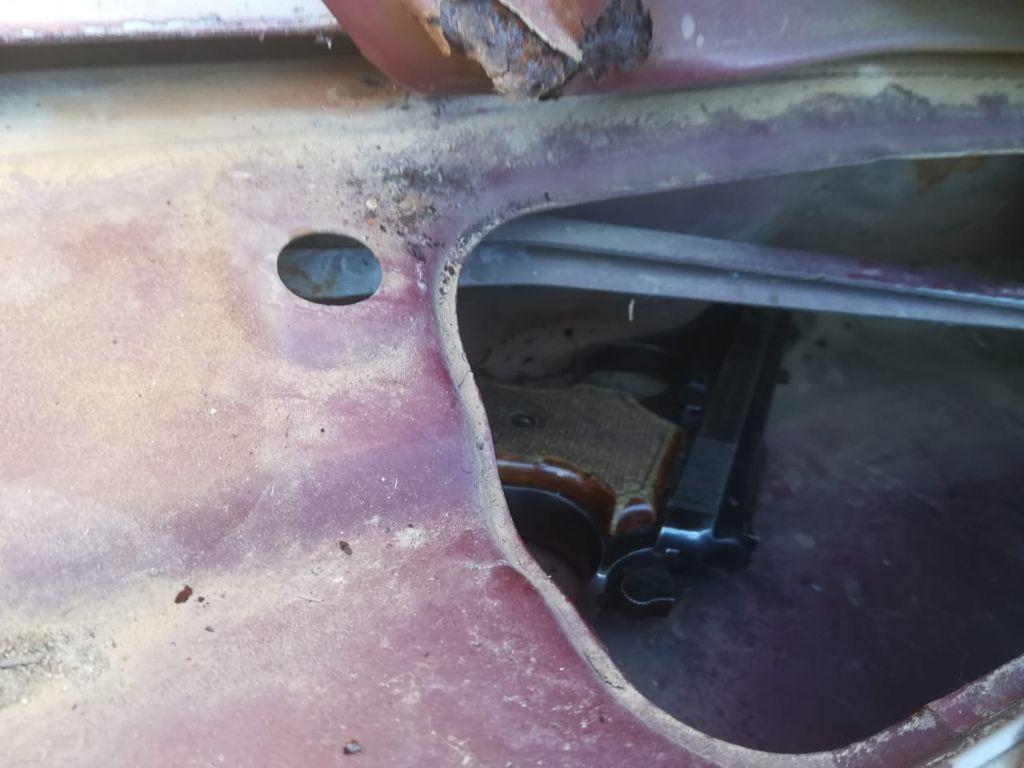 The confiscated firearm and ammunition will be sent for ballistic tests to determine whether it may have used in other crimes.
He said this means that more charges might be added to the initial charges against the 39-year-old.
"The duo is scheduled to appear in the Knysna Magistrate's Court on mentioned charges. The 20-year-old suspect faces an additional charge of possession of illegal drugs. The firearms will be sent for ballistic tests to determine whether it could have been used in the commission of other crimes," he said.
The police members were commended by Eden Cluster Commander, Major-General Oswald Reddy and Western Cape Police management for their effort to eradicate the proliferation of illegal firearms and ammunition in the Southern Cape.
'We bring you the latest Knysna, Garden Route news'