KNYSNA | PLETTENBERG BAY NEWS - The number of active as well as new cases in Bitou has doubled this past week, while Knysna recorded two more new cases of Covid-19 than in the week prior.
As at today, 24 February, Knysna has recorded a total of 4 757 cases of Covid-19, of which 4 578 have recovered, 159 have died, and 20 are active cases.
These numbers indicate 11 new cases this week, two more than the week before. There was also one new death this week, following on from a week where no deaths were recorded (10 to 17 February).
The number of active cases has dropped, however, and is down by 14 cases from last week. The recovery rate continues to rise too, now standing on 96,24% (95,95% on 17 February), with the mortality rate staying at 3,3%.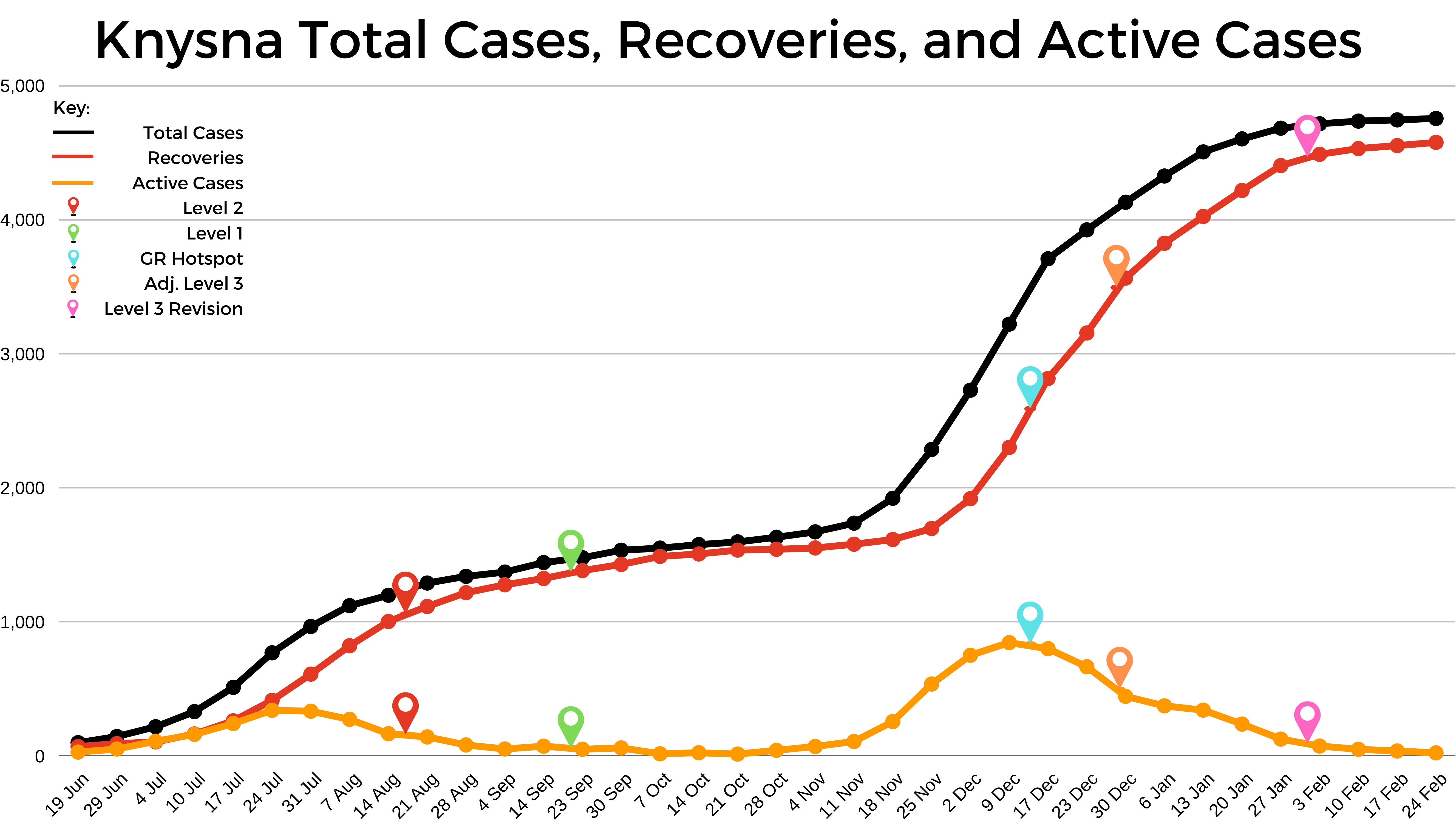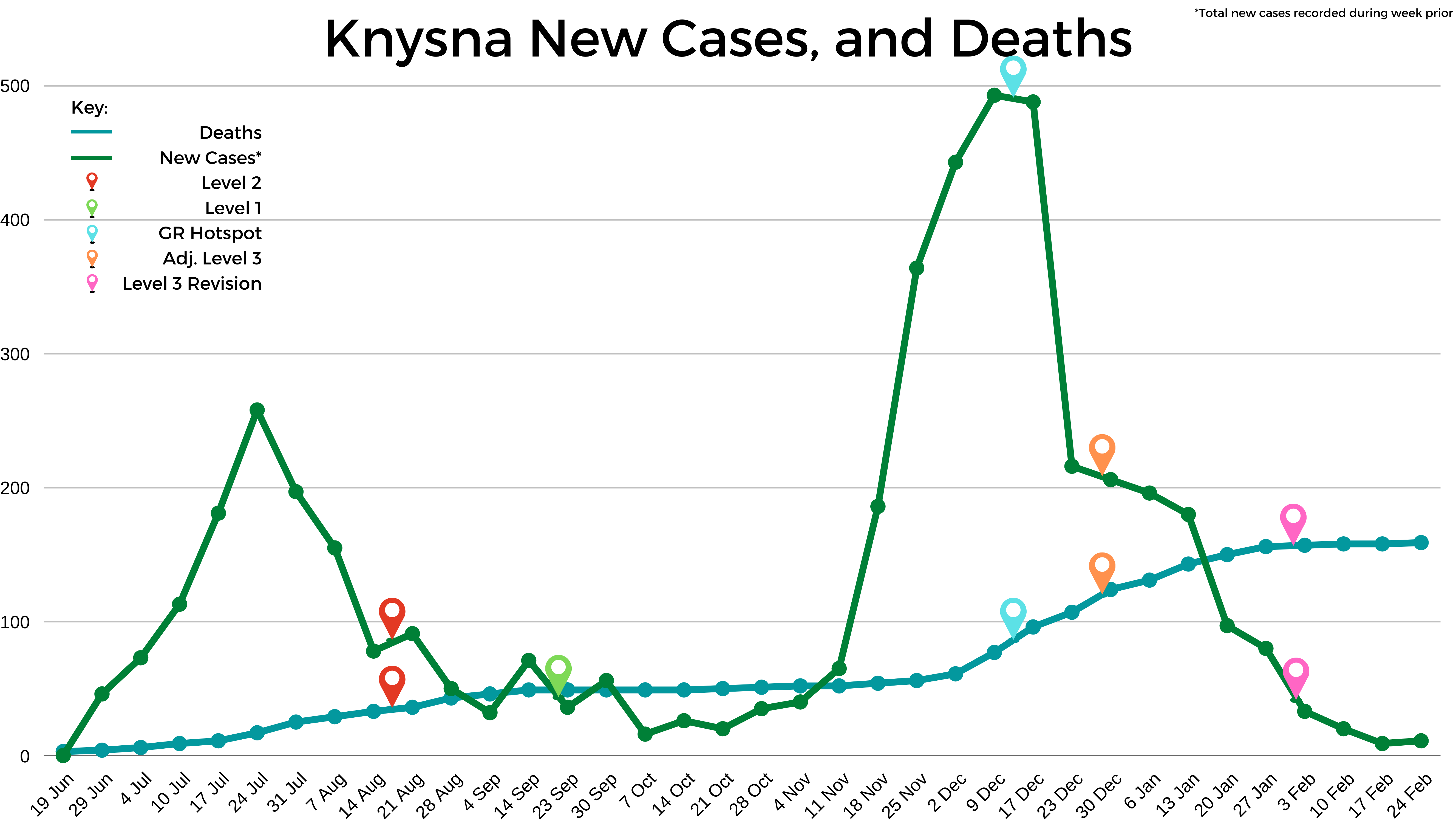 In Bitou, a total of 2 683 cases of Covid-19 has been recorded, with 2 569 having recovered, 106 having died, and eight (8) active cases.
This represents 13 new cases this week for Bitou - two more than Knysna - and is also double what was recorded last week (six).
Bitou has also seen the active cases double, going up from four on 17 February to eight today.
The number of deaths has, however, remained the same at 106.
The recovery rate has dropped ever so slightly, now on 95,75% (95,88% on 17 February), while the mortality rate has also stayed the same at 4%.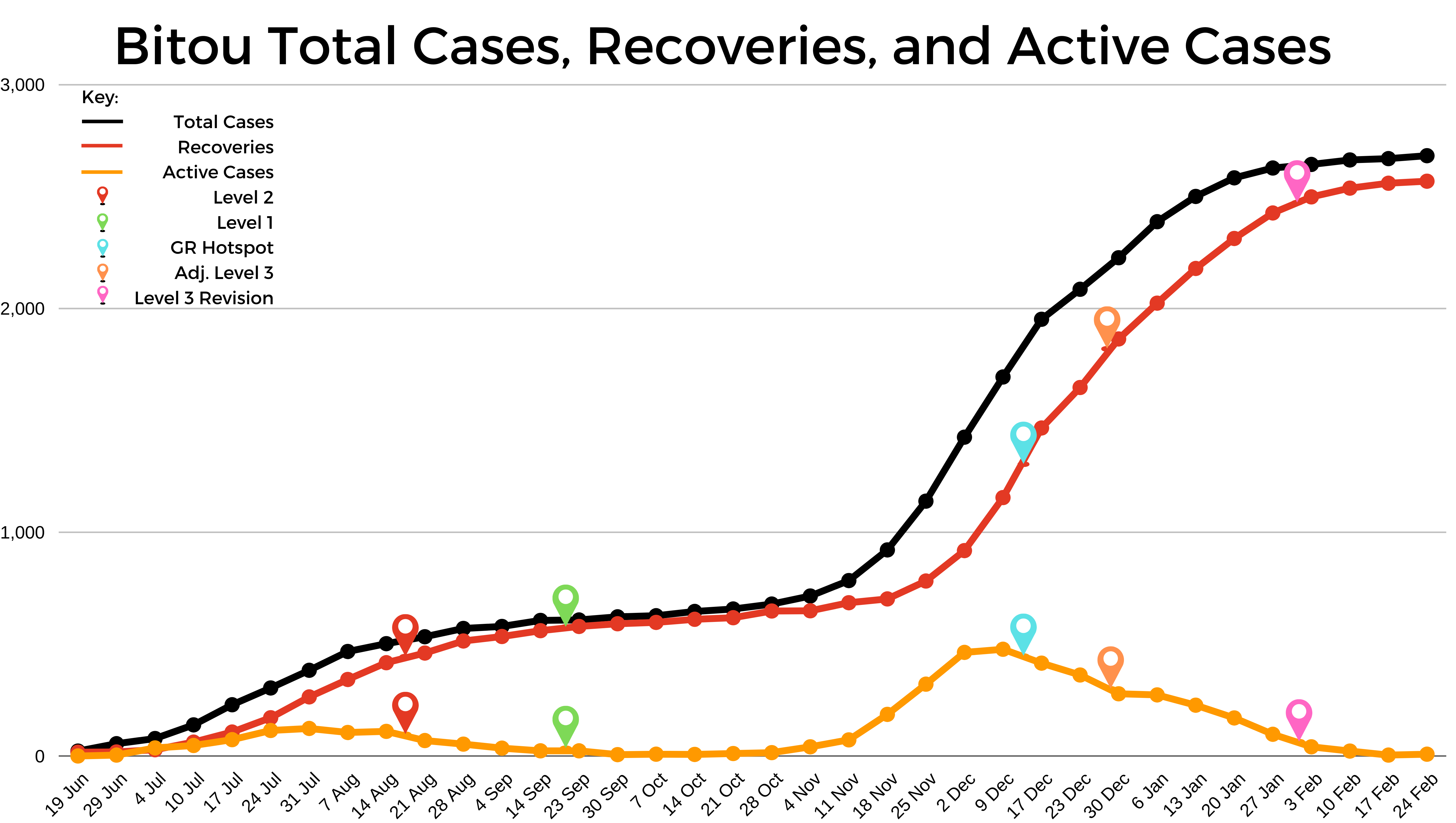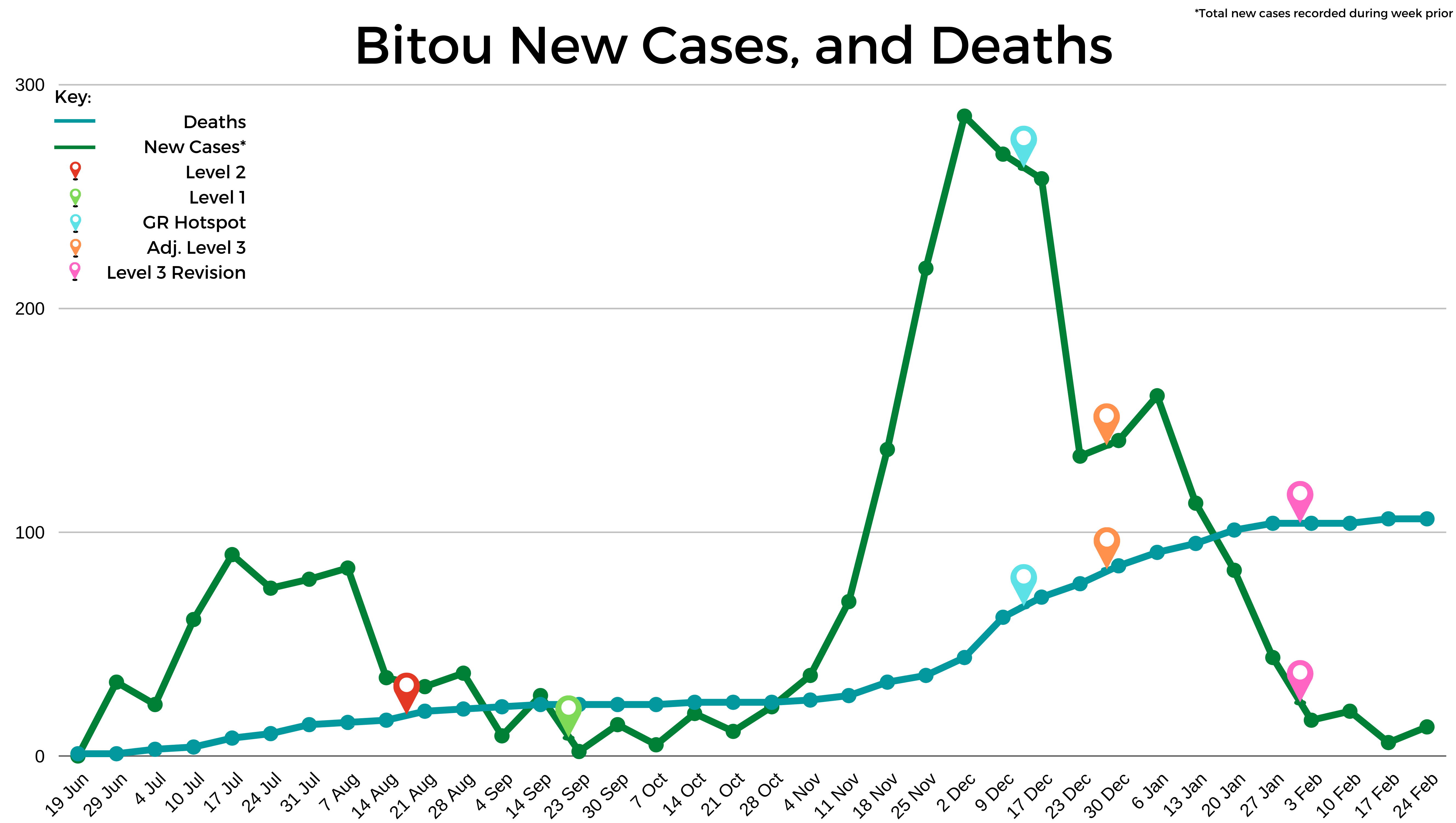 'We bring you the latest Garden Route, Hessequa, Karoo news'