KNYSNA | PLETTENBERG BAY NEWS - The number of active Covid-19 cases has dropped by 42,94% in Bitou and by 47,66% in Knysna, continuing the positive downward trend in cases in the two subdistricts.
As at today, 27 January, Knysna has recorded a total of 4 684 cases of Covid-19, of which 4 405 have recovered, 156 have died, and 123 are active cases.
These numbers indicate that Knysna has recorded 80 new cases this past week, down from 97 the week before.
There is also a drop in the number of active cases, dropping by 112 since 20 January, which is the third-biggest drop in active cases KPH has on record for Knysna.
There are 186 new recoveries this week, which sees the recovery rate rise to 94,04% - the highest since 28 October - while the mortality rate stays the same at 3,3%.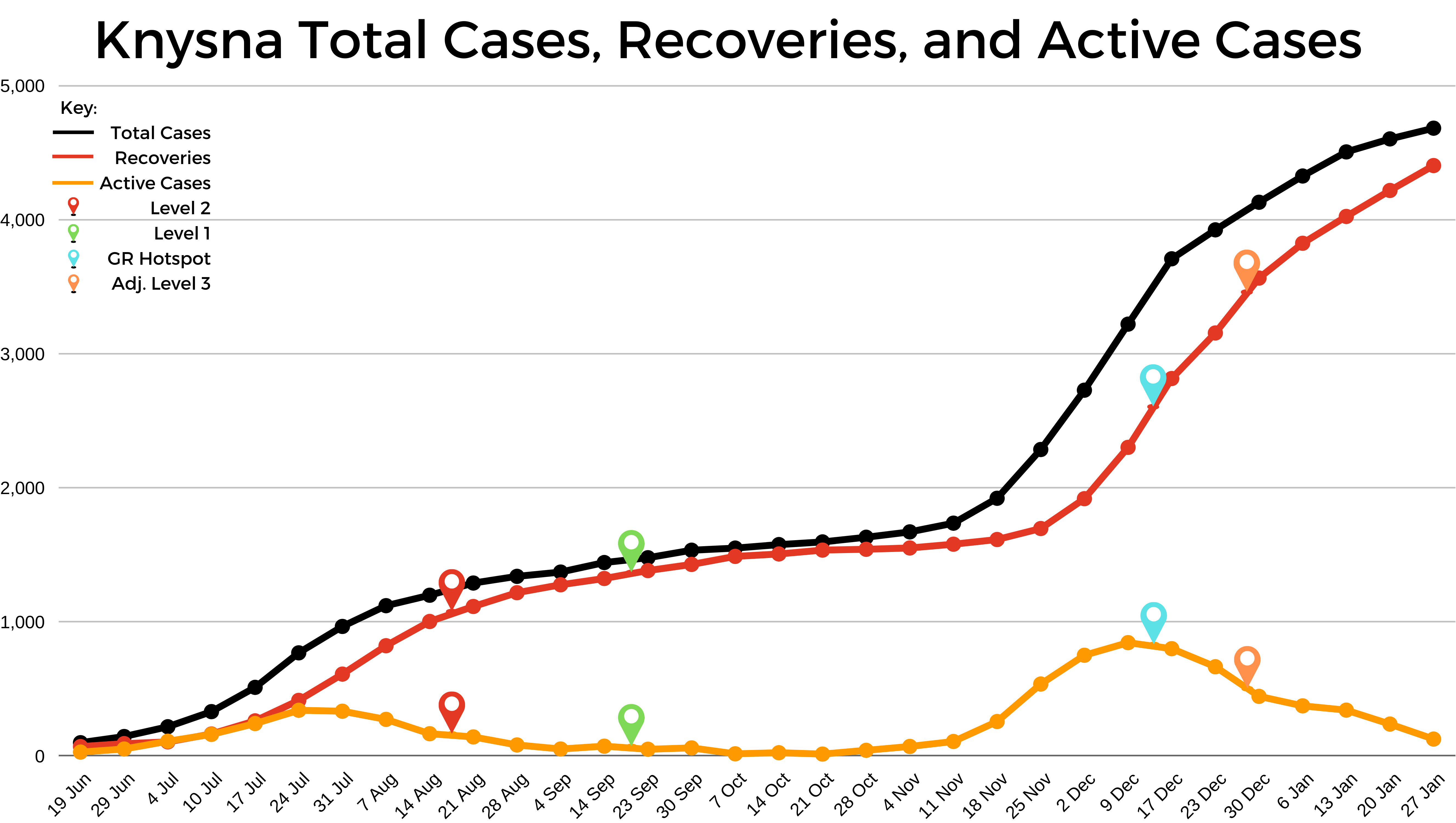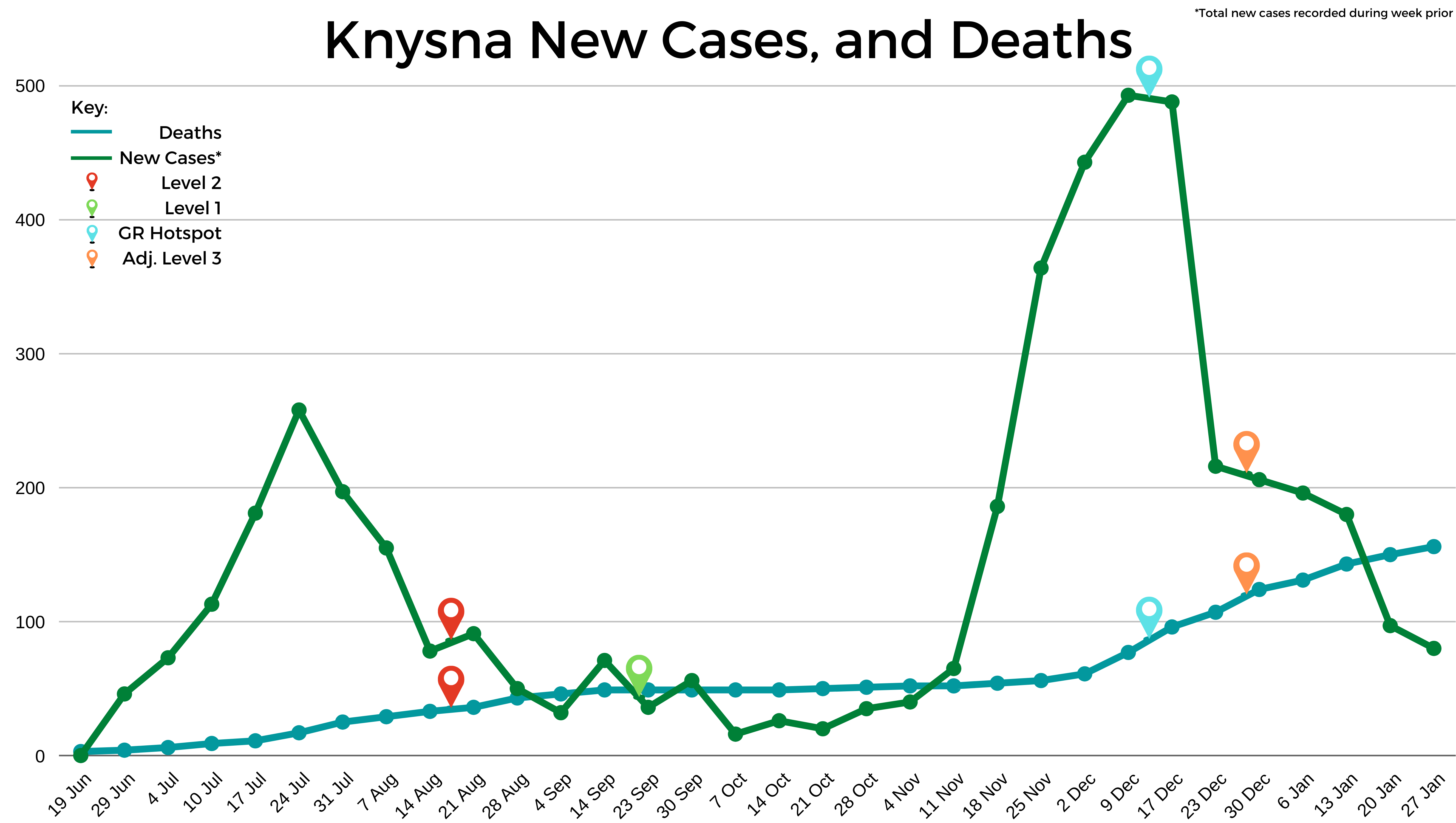 In Bitou, a total of 2 628 cases of Covid-19 were recorded, of which 2 427 have recovered, 104 have died, and 97 are active cases. This indicates that there were 44 new cases of Covid-19 recorded this past week, the lowest since 4 November.
The number of active cases has also dropped in Bitou, falling by 73 from last week's number, which signifies Bitou's second-largest drop in active cases.
There were 114 new recoveries this week, moving the recovery rate up to 92,35%, also the highest since 28 October.
The mortality has reached 4% for the first time since Bitou's first death was recorded in the week of 12 to 19 June 2020 (at that time there was a total of only 22 cases, so the mortality rate was 4,5%).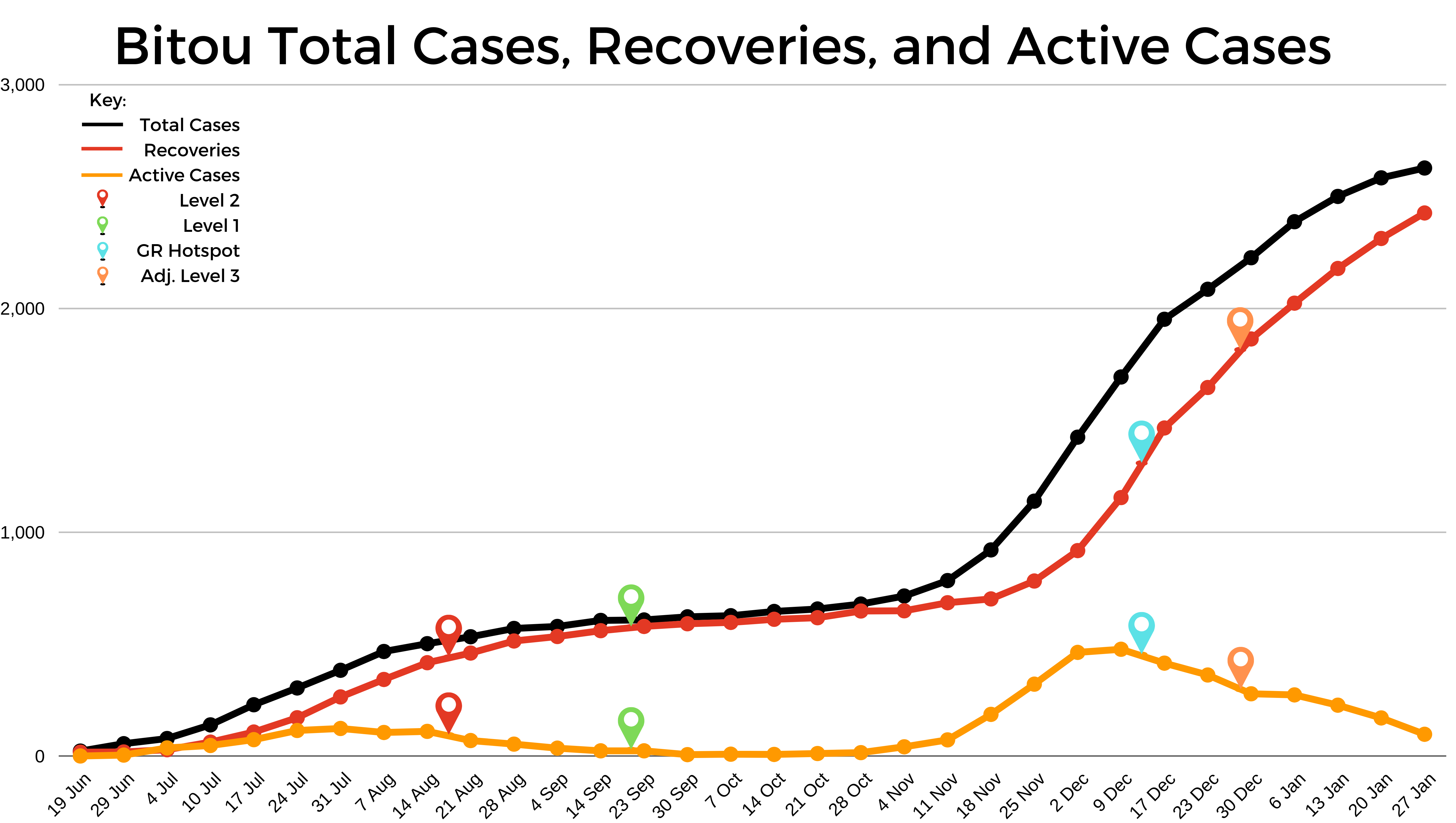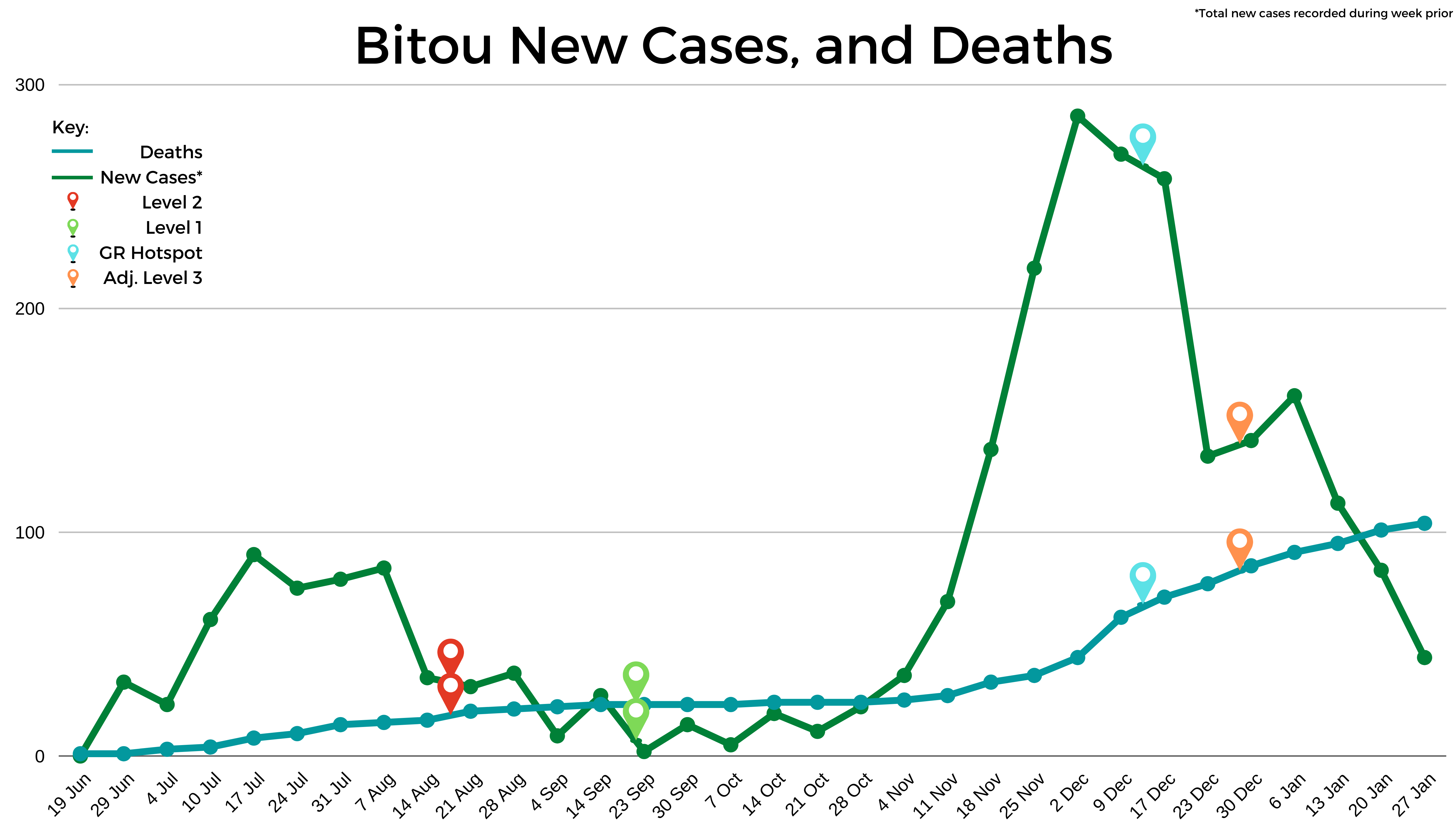 'We bring you the latest Garden Route news'