PLETTENBERG BAY NEWS - The impact of Covid-19 took centre stage as Bitou Municipality approved its budget for the next financial year on Thursday 11 June.
Municipal manager Lownabo Ngoqo said the national treasury mandated all municipalities to ensure budgets are aligned with efforts to deal with the pandemic.
"The budget took cognisance of many factors including the existing economic conditions which have been severely affected by the Covid-19 pandemic and are currently in a downward spiral," Ngoqo said.
Other factors that were considered included the rise in unemployment, the national government's cost-containment regulations and measures, the reduction in revenue as a result of the pandemic and the increase in the cost of basic services.
"All these factors were duly considered when the budget was developed. Therefore, the Bitou council approved a budget that comprehensively responded to the above factors and more. The budget that was approved is a cash-backed budget. The economic impact on the town by Covid-19 is currently unknown but the budget was compiled on the basis of the negative impact on the economy.
"The recovery of revenue generated remains a key tool to make the budget funded and efforts will be made to recover revenue."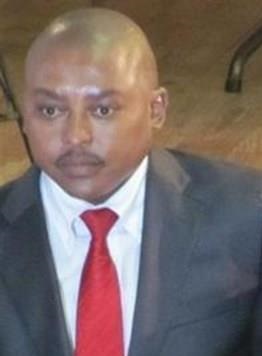 Bitou municipal manager Lonwabo Ngoqo
As part of relief efforts, the municipality made a call on all unemployed residents with no income to apply to be registered as indigent consumers. "This will enable them to benefit from the subsidy put in place for indigent consumers," Ngoqo said.
"In addition, those who have been severely affected by the impact of Covid-19 and, although they are employed might have seen their income reduced, can apply to be considered for relief within the indigent consumer framework."
Knysna-Plett Herald is currently awaiting the breakdown of the full budget and will publish same as soon as it becomes available.
Dear reader, As your local news provider, we have the duty of keeping you factually informed on Covid-19 developments. As you may have noticed, mis- and disinformation (also known as "fake news") is circulating online. Group Editors (publications and online platforms) is determined to filter through the masses of information doing the rounds and to separate truth from untruth in order to keep you adequately informed. Local newsrooms follow a strict pre-publication fact-checking protocol. A national task team has been established to assist in bringing you credible news reports on Covid-19.
'We bring you the latest Plettenberg Bay, Garden Route news'