PLETTENBERG BAY NEWS - A Plettenberg Bay man, who pleaded guilty to the sexual assault of a 10-year-old local girl, was sentenced to three years' correctional supervision in the Knysna Magistrate's Court on Thursday 24 January, amid an outcry by children's rights activists.
Mike Wise from Harkerville pleaded guilty to charges relating to, among others, touching the young girl's private parts in 2017.
He was sentenced to three years' correctional supervision, the payment of 22 therapy sessions for the victim and three years' imprisonment, which were suspended for three years. No minor children may sleep over at his place of residence and his name has to be recorded in the national sex offenders register.
Local anti-abuse activists are disappointed and say they have lost faith in the system. They believe the law should provide for harsher sentences when it comes to those who sexually abuse children.
Sentence 'an absolute tragedy'
The Green Hearts' Janet Harding pointed out that a mere half hour had lapsed between his plea and sentencing.
"Wise will continue with his life, unabated, while the victim will live with the consequences of his actions for the rest of her life," she predicted, adding, "The rights of the predator are deemed more valuable and significant than those of an innocent child whose life has been thrown into turmoil by this heinous crime."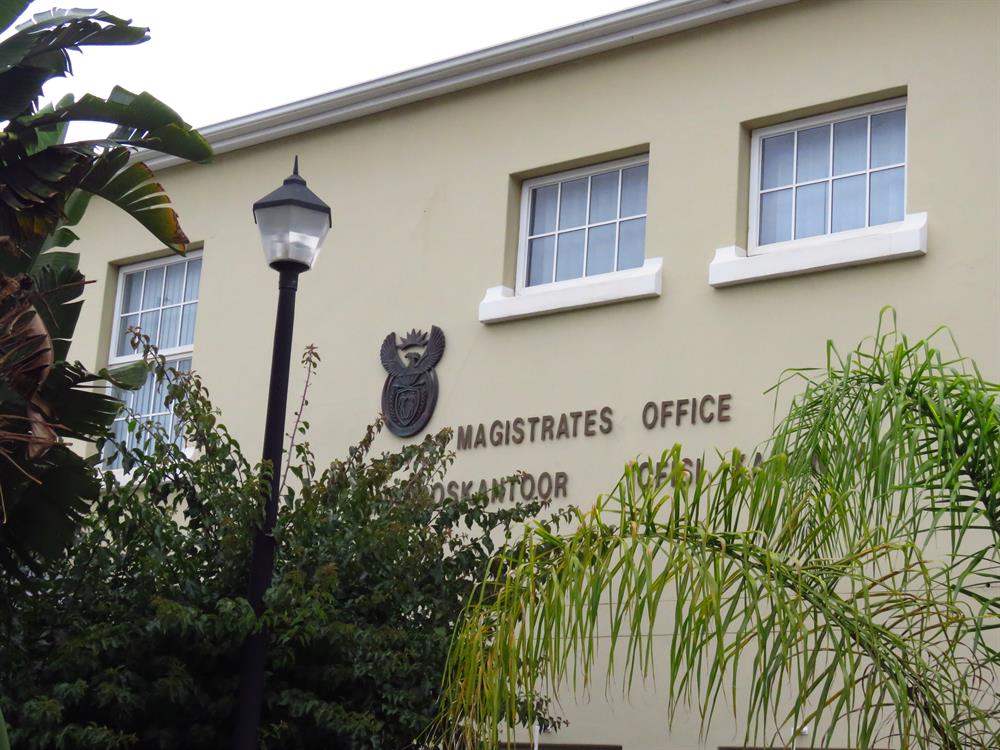 Knysna Magistrate's Court. Photo: Stefan Goosen
Candice Ludick of The Total Shutdown activist movement agreed. She labelled the sentencing "an absolute tragedy".
She added that the young victim was horrified by the sentencing news. According to Ludick, the girl was willing to testify against Wise, however, was not called to testify in aggravation of his sentence. Ludick seemed sceptical about the feasibility of the state effectively monitoring Wise, as he lives on a farm in Harkerville.
Correctional supervision 'ineffective'
Women and Men Against Child Abuse (WMACA) Western Cape spokesperson Joanne Barrett said she too was "appalled" that Wise had been handed such a "shocking sentence" after admitting guilt openly in a court of law.
She too felt that correctional supervision was not effective. "Just look at the case involving George dentist Ian Venter."
In April last year Venter was convicted of sexually assaulting a then 12-year-old boy during a sleepover at his Herolds Bay home in 2015 – after he was sentenced in December 2014 to four years under house arrest following his conviction on several charges, including sex with a minor boy.
"It just does not work. Allowing a child predator to serve a correctional supervision sentence, places other children in danger," said Barrett.
Western Cape spokesperson for the National Prosecuting Authority, Eric Ntabazalila was asked for the authority's comment in reaction to Barrett's opinion. He had not yet provided comment at the time of going to press.
'We bring you the latest Plettenberg Bay, Garden Route news'