PLETTENBERG BAY NEWS - Plettenberg Bay sea rescue volunteers had a busy day on 28 December saving both two and four legged victims.
Plettenberg Bay National Sea Rescue Institute (NSRI) deputy station commander Ross Badenhorst said they had to respond to four incidents in about two hours.
The first incident was reported just after 16:00 when a man suffered injuries to his leg when it met with motor boat propellers.
He said they launched their sea rescue craft Ray Farnham Rescuer, Leonard Smith, Rescue Free Runner and their rescue jet-rib, where they met the injured local man at the Keurbooms River Mouth.
On arrival at the slip-way at the Keurbooms Caravan Park the 36-year-old was treated for lacerations.
"A Durbanville doctor, on holiday in the area, assisted NSRI medics with medical treatment to the casualty until the paramedics arrived," Badenhorst said.
The man was transported to hospital by ER24 ambulance in a stable condition.
A few minutes later, at 16:17, the crew responded to reports of a boat that capsized about a kilometre offshore of Central Beach.
The crew responded but found that it was paddlers on surf-ski's who needed no assistance. "This was a false alarm with good intentions."
Just before 17:00 they responded again, this time to Salt Rock, where a couple reported that their Golden Retriever dog had collapsed from exhaustion on a hiking trail.
"On arrival, the dog was carried to a sea rescue craft and loaded with its owners and they were brought to Nature's Valley car park where they were collected by family members. The dog is expected to fully recover from exhaustion."
Less than an hour later the crew were dispatched to Robberg Beach where three 14-year-old girls and a 17-year-old boy experienced non-fatal drowning symptoms.
"They were treated for non-fatal drowning symptoms before we took them to hospital in our sea rescue vehicle." All four are expected to make full recoveries.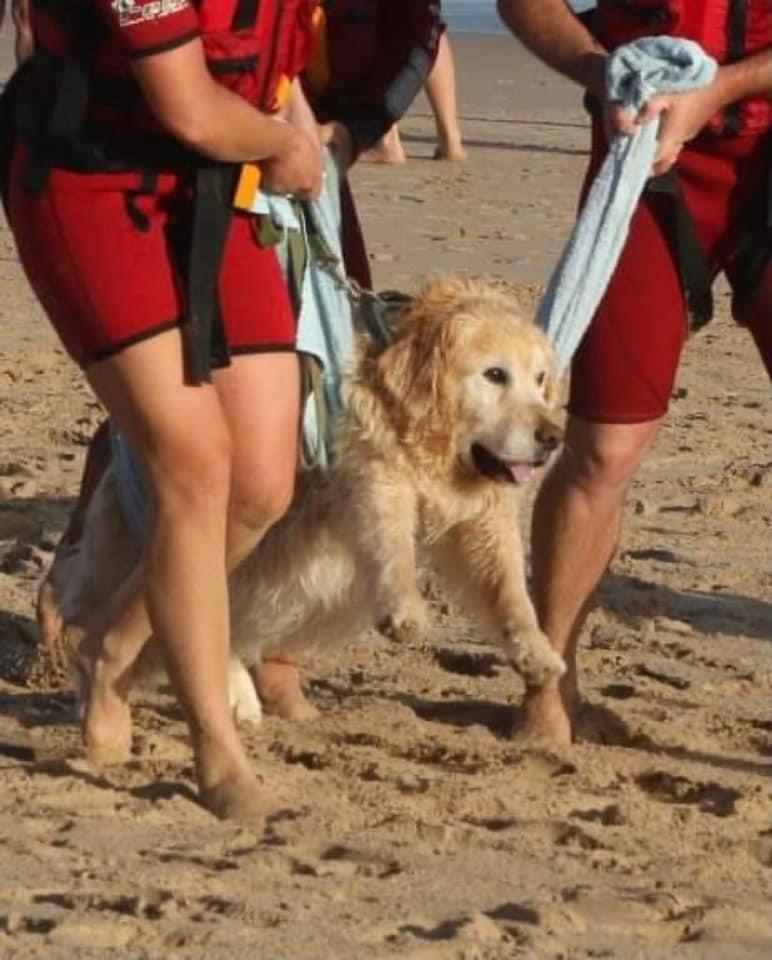 A Golden Retriever was rescued from a hiking trail after it collapsed during a hike at Salt Rock. Photos: Anelize de Vos
'We bring you the latest Plettenberg Bay, Garden Route news'