KNYSNA NEWS - The Knysna town library now boasts 650 more books in its collection after a welcome donation by Knysna Rotary Club during national Library Week celebrated from 18 to 24 March.
The isiXhosa, Afrikaans and English books were handed over on Wednesday 20 March.
Knysna Municipality's Community Services acting director Eben Phillips, who was one of the speakers before the books were officially handed over at the library, reiterated the importance of education and made reference to the multipurpose centre that is to be built in White Location.
"There were 30 job opportunities and over 2 000 people showed up wanting to be employed. This is not even a paying job but people are desperate for the opportunity and some were willing to kill for it," he said.
He added that so many people are unemployed and when he saw teenagers there who were supposed to be at school, he implored them to never be in a situation where they have to beg for a job opportunity that boils down to "crumbs".
Phillips commended the Rotary Club and Friends of the Library and said what they are doing is in alignment with the municipality's vision – inclusivity and innovation.
"It's inclusive because it promotes diverse societies and innovative because you're thinking out of the box," he said.
Rotarian Andy Muir picked up on a point about diversity by Phillips and said, "That is very true, it is necessary for children to read in their mother tongue first and we felt it was important to bring these books for the Grade 1s and 2s to have skills ingrained in their home language.
I particularly feel very strongly about the thrust in early childhood education."
The club's president Mike Mills said gifting a child with a book is a wonderful occasion and that as a club they help to bring joy to other people.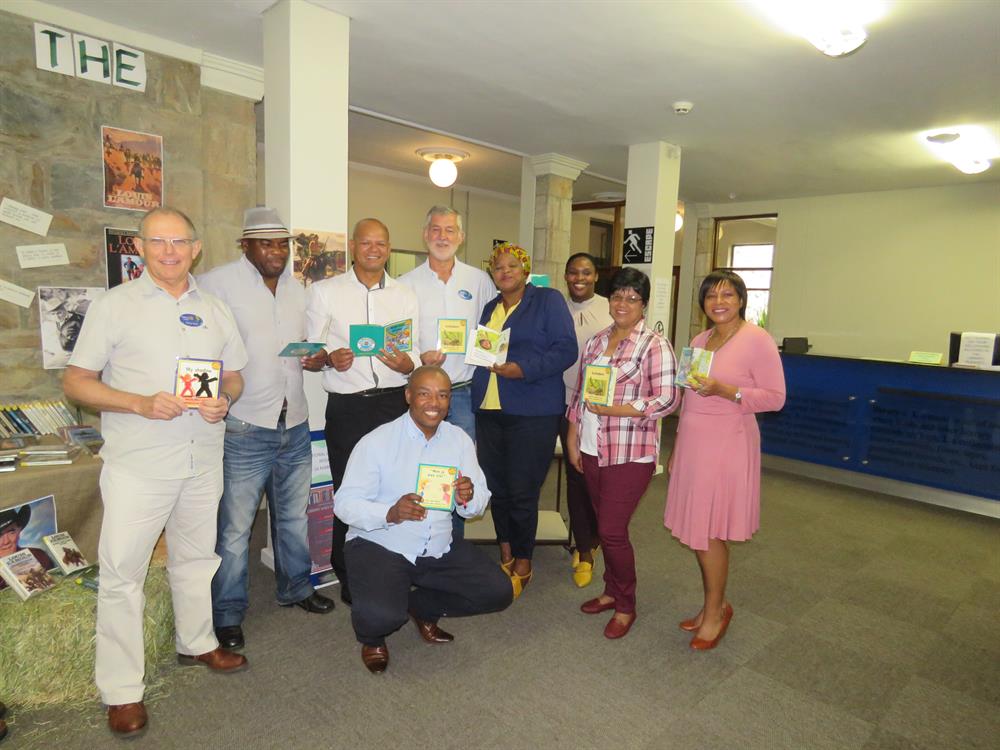 The Knysna town library now boasts 650 more books in its collection after a welcome donation by Knysna Rotary Club
'We bring you the latest Knysna, Garden Route news'