KNYSNA NEWS - Animal welfare organisations in Knysna and Sedgefield are in need of assistance during the Covid-19 pandemic, as they seek to carry out assisting the lesser-privileged communities with caring for their animals.
Pet owners in Knysna and Sedgefield's lesser-privileged areas have been receiving support from animal welfares for the duration of the lockdown, with three organisations in the areas relying entirely on donations from the public to continue operation.
In Sedge, Sedgefield Animal Matters (Sam) has been championing the cause amongst the communities of Smutsville and Fairview.
According to Sam founder Kirsty Hofhuis, they have thus far been able to deliver roughly 140kg of dog food to dog owners in these areas, delivering weekly. If you would like to donate to their organisation, you can either drop off food at Pet & Pool in Sedgefield, or you can contact Kirsty on 082 420 4825.
In the Greater Knysna area, the duties have been split between Knysna Animal Welfare Society (Kaws) and CX Township Animals in Need (CXTan), with the former covering areas from as far as Karatara right through to Harkerville while the latter focuses primarily on Knysna's northern areas. CXTan has thus far been able to deliver about 500 dog food parcels to those in need, while also delivering a few hundred food parcels for the people in the area too.
According to founder Penny Mainwaring the organisation collects and drops off food twice a week, on Mondays and Wednesdays. "We meet at Frame by Frame at 10:00 on these days, and any food or monetary donations are welcome," Mainwaring said, noting that they are working with tourism agency Emzini Tours' guides in order to deliver the food. CXTan also continues with their kennell programme in partnership with Knysna Timber Village.
They are further working together with Kaws in order to ensure every area around Knysna is helped.
"We are hard at work, together, to make sure we are able to help as many people as possible," said Annelien Kitley, manager at Kaws, who acknowledged that the two organisations have been working together to help those who need their help. According to Kitley, Kaws has donated 1 000+ cat and dog food parcels, but they are now at a stage where it does not look like they could continue with it next week. "It's not looking positive for us at the moment, if we do not get the necessary donations this week, we might not be able to deliver food parcels next week," Kitley said.
This is not the only problem the shelter faces, however, as financial strain means they could be short on essential payments such as salaries. They also continue to run their veterinary service as they continue to treat sick and wounded animals, which is also running at a very high cost without donations. Those who are able to make some sort of monetary or cat/dog food contribution are encouraged to visit Kaws, or contact them via 044 384 1603.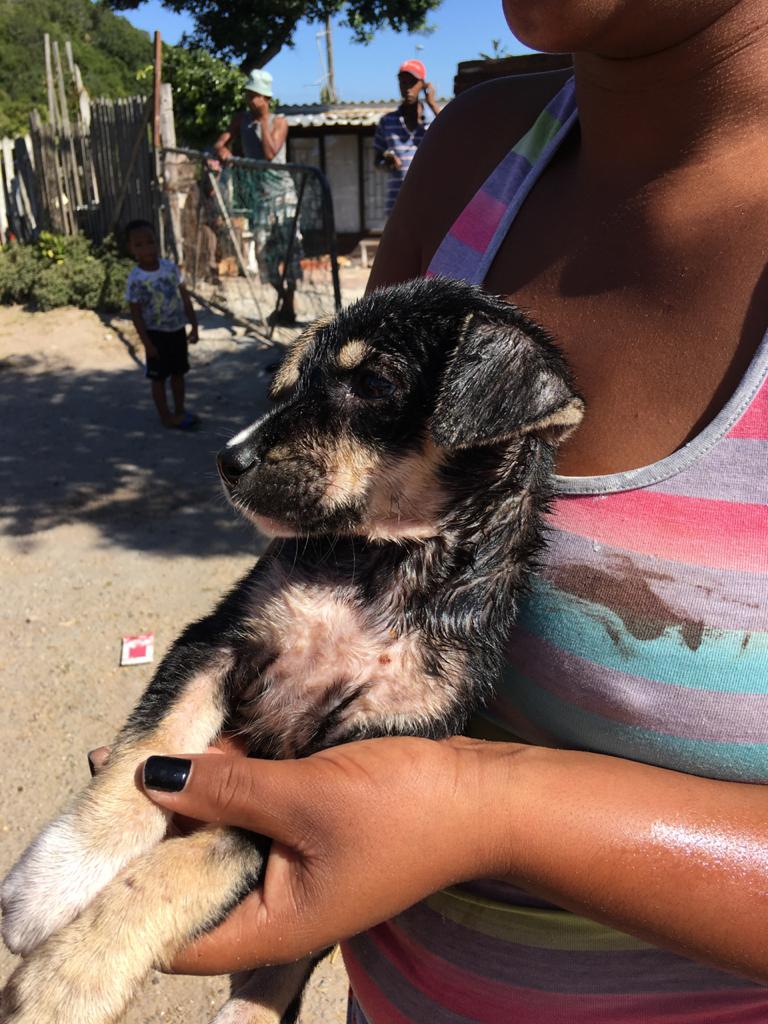 One of the little pups in Smutsville that has benefited from the help from Sam. Photo: Facebook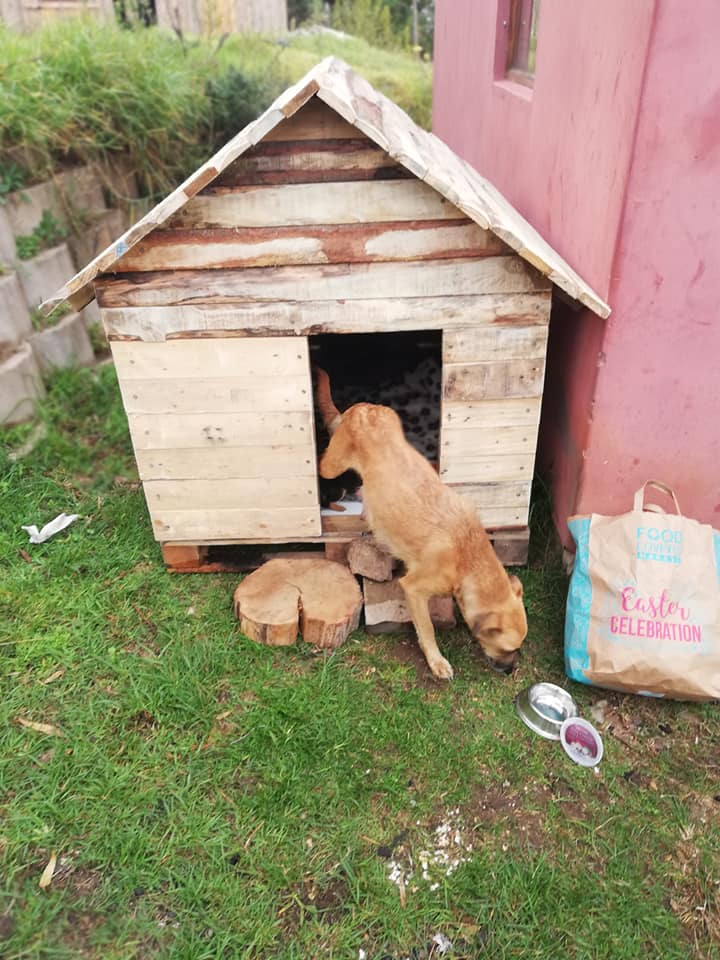 A mother and her pups enjoy the comfort of a kennel and food provided by CX Township Animals in Need. Photo: Facebook
'We bring you the latest Knysna, Garden Route news'