GARDEN ROUTE NEWS - As part of weekend crime prevention operations by the Eden Crime Combatting Team (ECCT), a total of 282 suspects were arrested for various offences in the Garden Route District (George, Knysna, Plettenberg Bay, Mossel Bay and Oudtshoorn).
These operations, which started on Friday 18 June, included high density deployment in crime-stricken areas where the police embarked on visits to liquor outlets, closing down of drug outlets, vehicle check points, blue light patrols and search and seizure operations.
At approximately 18:00 on Friday evening the ECCT was deployed in Conville to patrol the streets when they noticed a suspicious-looking man in Ellen Vena Street, Lawaaikamp.
According to Southern Cape police spokesperson Chris Spies, the suspect (36) tried to run away when he saw the police officers, but was eventually caught with 50 bankies of tik and 23 Mandrax tablets in his possession.
"Four more suspects were arrested in Conville on the same evening after small quantities of Mandrax and tik were found in their possession. They are all facing charges of possession of drugs," said Spies.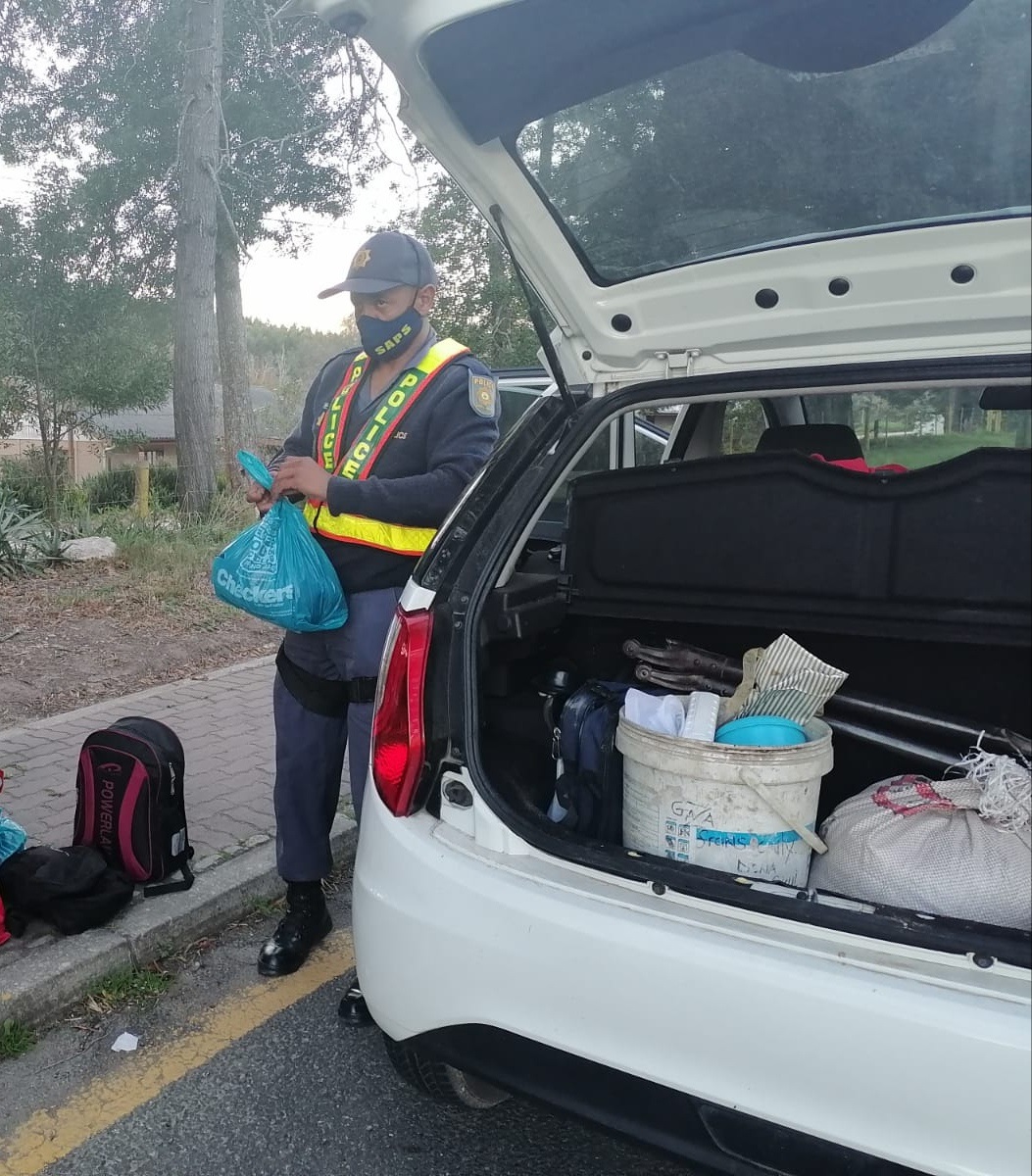 A member of the ECCT searching the Tata Bolt from which Mandrax tablets were confiscated from one of the occupants. Photos: Supplied
On Saturday 19 June the team pulled over a white Tata Bolt car at a vehicle checkpoint just outside Knysna on the N2. Upon searching the car they found 10 Mandrax tablets in a backpack of one of the occupants (38).
They arrested the suspect on a charge of possession of drugs.
"Other suspects were arrested over the weekend for crimes reported during the period as well as outstanding warrants of arrests. All arrested are scheduled to appear in various local courts once charged," said Spies.
Eden Cluster Commander, Major-General Oswald Reddy, had nothing but praise for these officers who went the extra mile to ensure the public's safety.
'We bring you the latest Garden Route, Hessequa, Karoo news'