Video
KNYSNA NEWS AND VIDEO - A group of Featherbed Co employees who claim they have been unfairly dismissed, took to the streets of Knysna this morning, despite the company insisting they are still on its payroll.
The group of 20-30 employees, embarked on the protest to express their dismay at the company's notification of their intention to retrench certain individuals.
Employees were handed a notification of the intention to retrench on 30 May, with the letter stating that a possible 68 employees could be affected.
According to Featherbed CEO Ronnie Webster, the required retrenchments have come due to a downturn in tourism as well as long-term financial impacts from the 2017 fires.
He also clarified that despite the employees saying they have already been dismissed, according to the company's payroll, they are still employees.
The protesters were granted permission by the municipality to protest today, and they began their march down Gray Street at about 08:00. They then went down Remembrance Avenue towards Cruise Café where they will be picketing until 12:00 which is the scheduled time for the handover of their memorandum.
Commenting on the allegations of corruption from the protestors' posters, Webster had the following to say:
"I'm not sure what they mean by corrupt, it's a rather arbitrary statement. They can say what they want on the posters. It's an opinion, but it is definitely not the truth."
Watch a video below.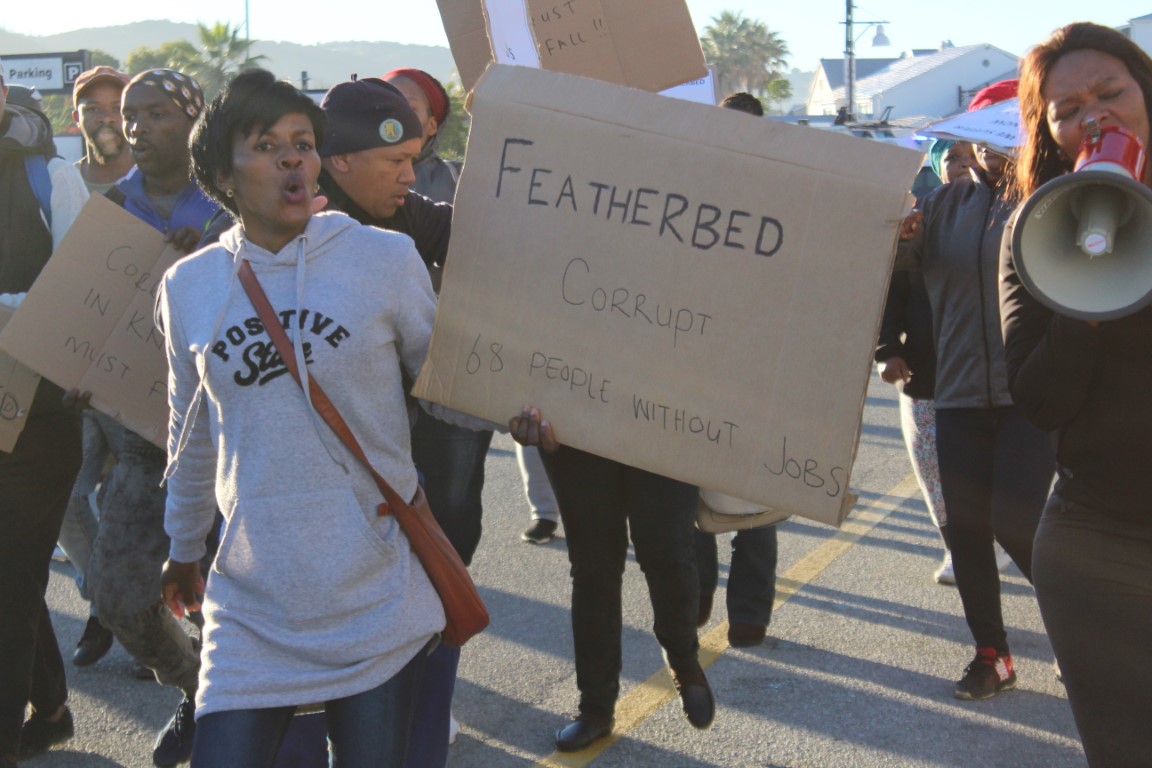 Commenting on the allegations of corruption from the protestors' posters, Webster had the following to say: "I'm not sure what they mean by corrupt, it's a rather arbitrary statement. They can say what they want on the posters. It's an opinion, but it is definitely not the truth."
'We bring you the latest Knysna, Garden Route news'