PLETTENBERG BAY NEWS - Efforts by the police to eradicate drug trafficking through an intelligence-driven approach by operationalising information received from the public, yielded positive results when members attached to Kwanokuthula SAPS arrested two suspects in possession of drugs in two separate incidents today, Tuesday 20 April.
According to Southern Cape Police Spokesperson Capt Malcolm Pojie, members attached to the Kwanokuthula Visible Policing Unit acted on tip-offs received from community members that drugs are being sold at a takeaways business in Sishuba Street near the N2.
Police pounced on the business and found 76g of Cocaine, 13 bankies Tik and10 Mandrax tablets concealed in a dustbin behind the counter. They arrested the owner who was present during the search.
Later, on their way to the police station, the members spotted a suspicious looking man walking in the street. Upon searching the man, 60 bankies containing Tik was found in the suspect's possession. The man was arrested and taken to the Kwanokuthula police station.
Both suspects, foreign nationals in their early 40s, face charges of dealing in illicit drugs and are scheduled to appear in the Plettenberg Bay Magistrates' court tomorrow, Wednesday, 21 April.
It is believed that the drugs, with a street value of R22 000, were destined for local distribution.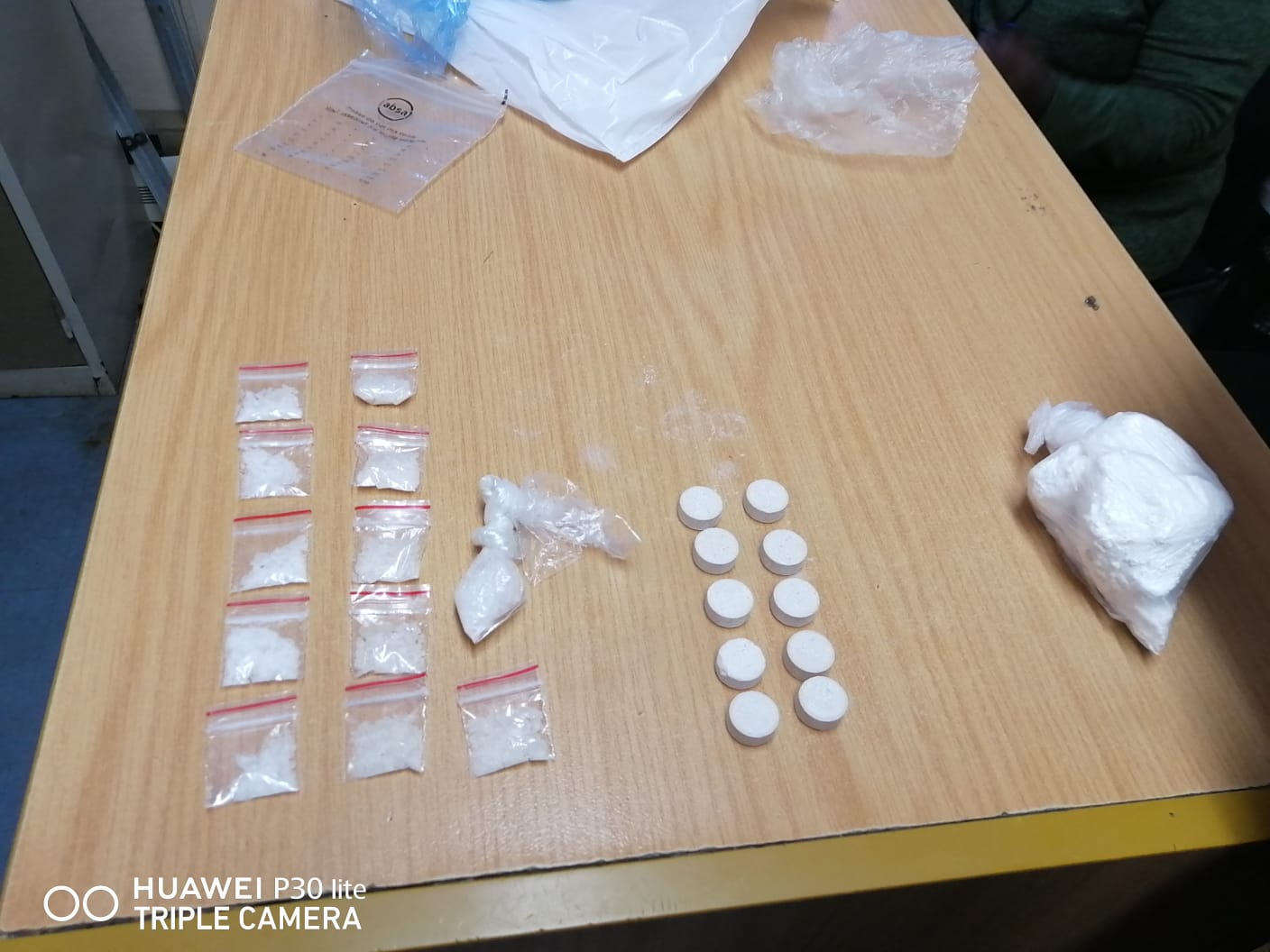 The confiscated drugs with a combined street value of R22 000.
Eden Cluster Commander, Maj Gen Oswald Reddy commended the members involved.
"These arrests will send a very strong message to would-be drug pedlars that they will find themselves on the wrong side of the law. Members remain vigilant and committed to safeguard our communities from the scourge of drugs and will continue to eradicate the transportation and distribution of drugs in our communities."
He also commended the community for their cooperation in conveying vital information that subsequently led to the arrests and hopefully to the successful conviction of the suspects.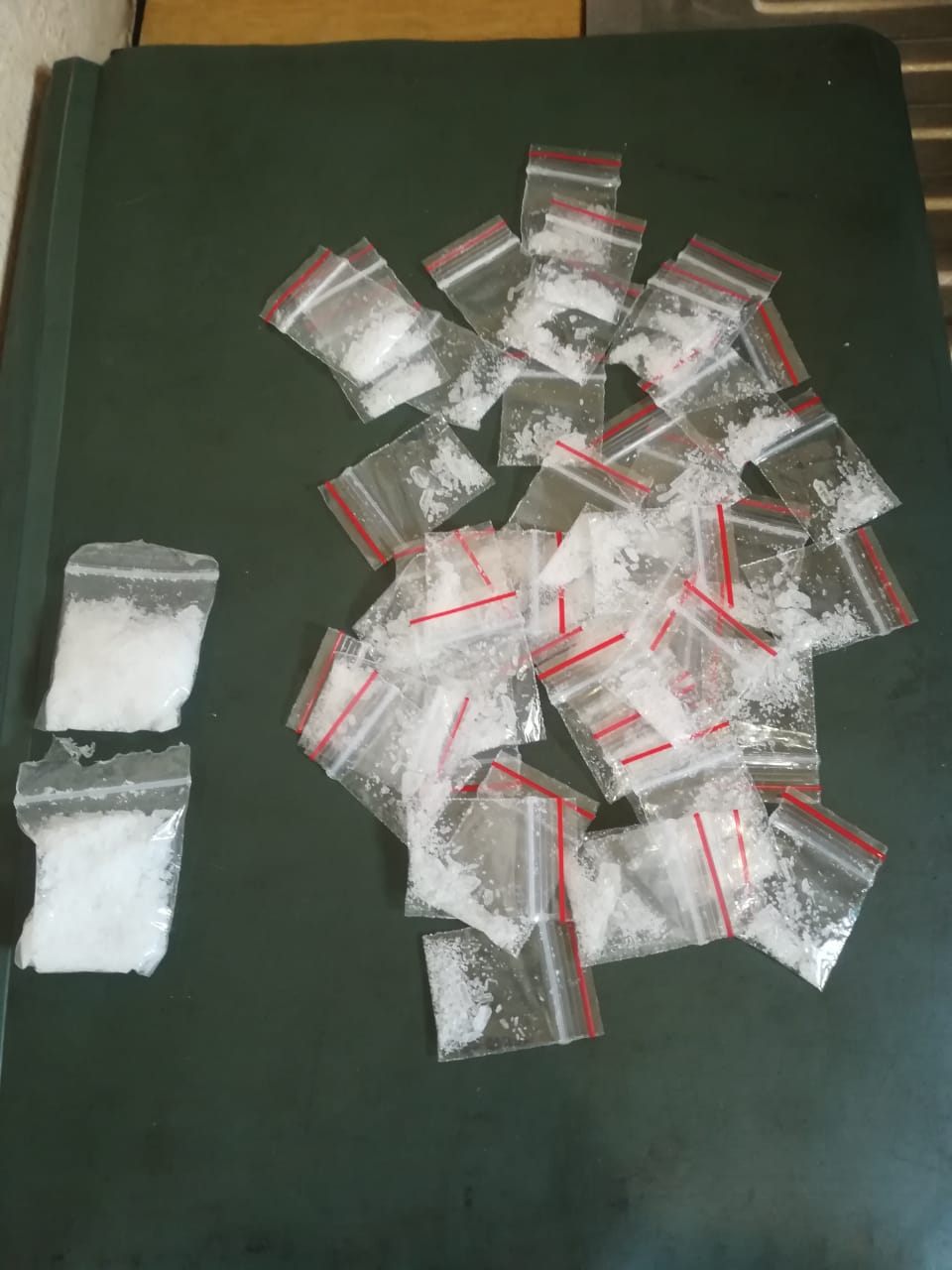 The confiscated drugs with a combined street value of R22 000.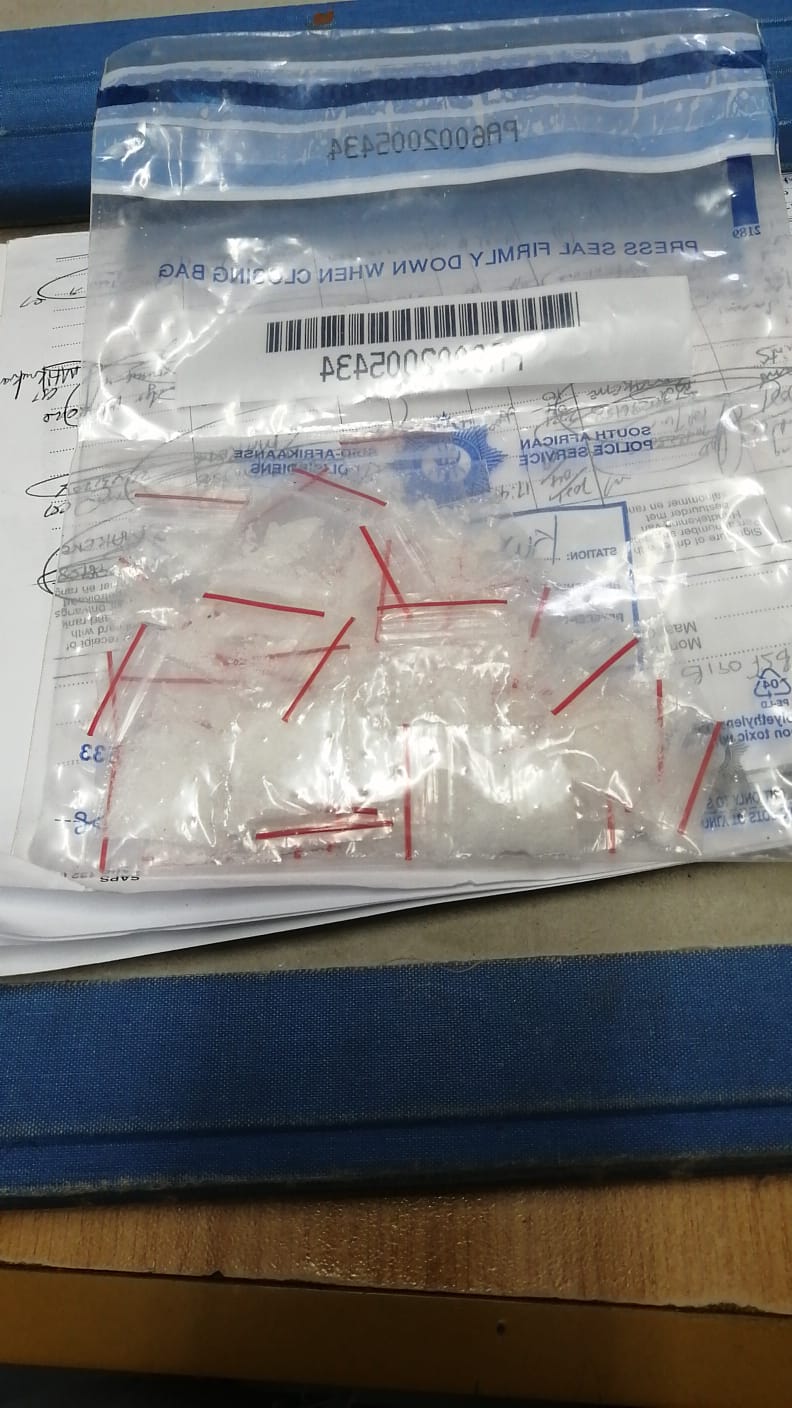 The confiscated drugs with a combined street value of R22 000.
'We bring you the latest Plettenberg Bay, Garden Route news'