Video
KNYSNA MOTORING NEWS AND VIDEO - There have been 2 more crashes at the Jaguar Simola Hillclimb.
These follow yesterday's accident in which Brian Bruce became this year's first accident victim. Bruce was not injured.
In the first crash this morning, Wessel Maritz walked away unscathed after a crash in Practice 4 of the King of the Hill category.
From what Wessel made out after the crash, it can be believed that his accelerator got stuck in his Golf 7R. He managed to keep his car straight as he went off the road, keeping the car from rolling.
He walked away from the wreck immediately.
In the second crash today, the driver was coming around Turn 2 of the track when it's believed he lost control of the vehicle before crashing into the embankment.
The extent of the driver's injuries are unknown, but he climbed out of the wreck and was taken away by an ambulance,
Racing has commenced.
Watch a video below.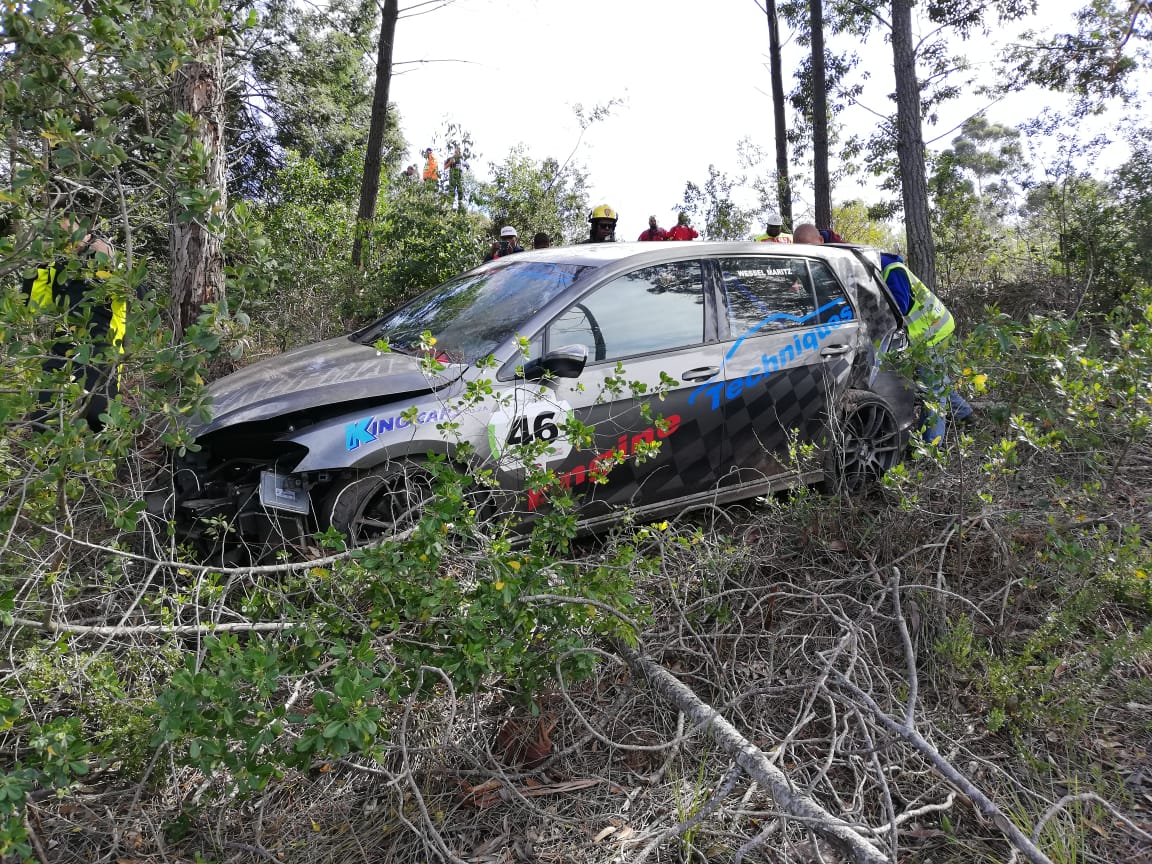 Wessel Maritz was not injured in the crash.
Read previous articles here:
'We bring you the latest Garden Route news'