Gallery Video
KNYSNA MOTORING NEWS AND VIDEO - The 2019 Jaguar Simola Hillclimb's Classic Car Friday schedule has had to be pushed back after a crash occurred during the first practice session.
The 10th edition of the Hillclimb officially started its engines yesterday 2 May with the scrutinising and parading of the classic cars along Waterfront Drive.
The drivers have today finally taken to the track to battle it out for the title of the fastest classic car driver at this year's Hillclimb.
Click here for a photo gallery.
The Hillclimb had an initial delayed start to Classic Car Friday due to the track being wet from the rain experienced overnight, but still started before 09:00.
Things were going to plan as well, until driver number 31 Brian Bruce - driving a 1965 Ford GT40 - had the misfortune of becoming the Hillclimb's first victim of the weekend.
His crash caused a considerable delay in proceedings as he had taken out the timing system during the crash. After a lengthy delay the first practice got going once again, and officials managed to get the session done just after 11:00.
This still meant a considerable delay however, as that was the time meant for the third and final practice session. André Bezuidenhout was top of the leaderboard after Practice 1 have run a time of 51,157 seconds in his 1976 Lola T460.
Practice 2 has just concluded, and will now be followed by the third and final practice session.
Andre was dethroned by Franco Scribante's Chevron B19 in Practice with a tome of 45 seconds, just under three hundredths of a second faster than Andre's time of 45,281.
This means that, if all goes well and no further delays occur, the finals of the Classic Car Friday should take place in the late afternoon hours, at about the same time that the King of the Hill cars will be parading along the same route followed by the classic cars yesterday.
If you would like to sneak a peek at the King of the Hill cars, they will be on display in Hedge Street for scrutinising until the parade at 17:00.
Watch 2 videos below.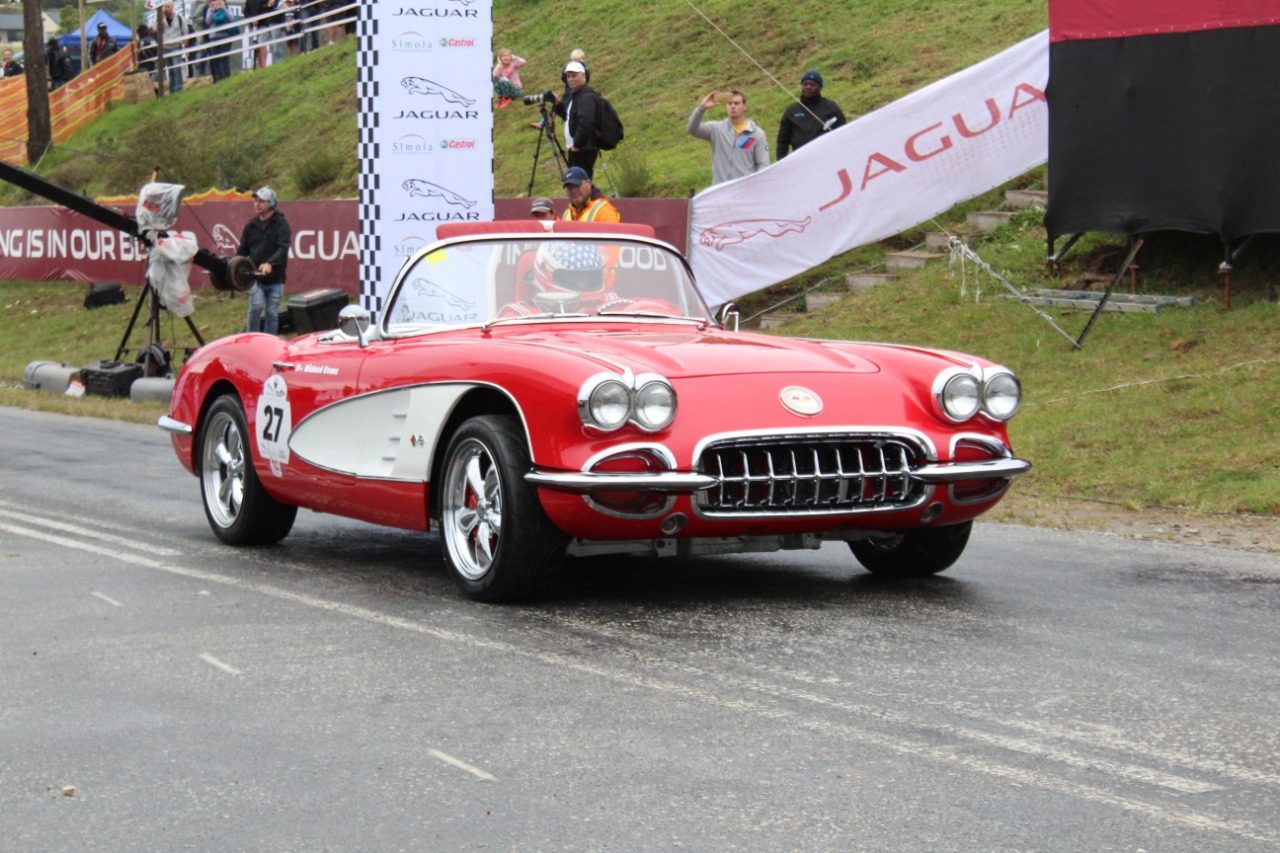 Richard Evans' 1959 Chevrolet Corvette Roadster was one of the more beautiful cars on the track.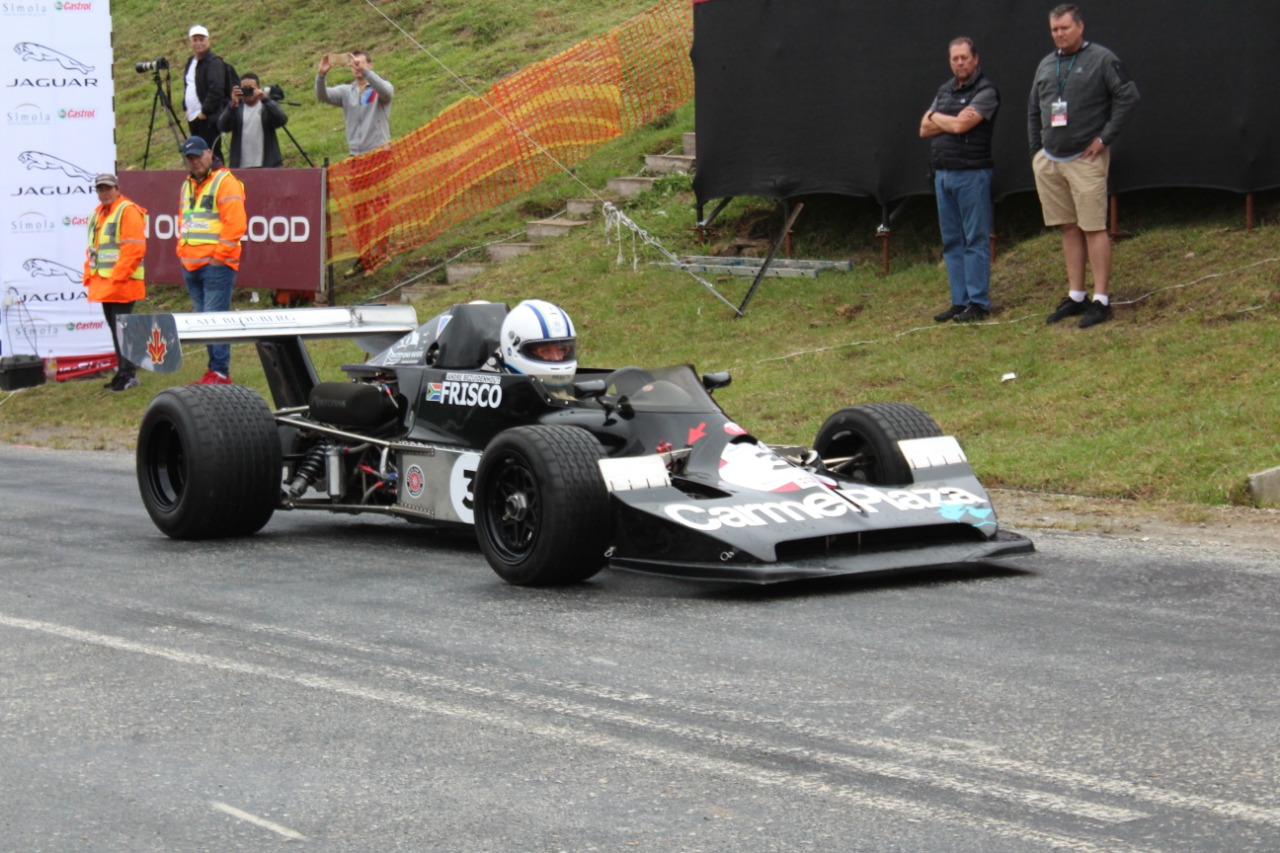 Pieter Bezuidenhout's run in his 1976 Lola T460 was the fastest in the first practice session.
Brian Bruce was the first driver to crash this weekend, after crashing his Ford GT40 in Practice 1.
Read a previous article here: 10th annual Simola Hillclimb under way
'We bring you the latest Knysna, Garden Route news'