Gallery Update
KNYSNA NEWS - Five schools from around the Western and Eastern Cape flocked to Oakhill School for three days of cricket action from Friday 20 September to Sunday 22 September.
With school holidays getting under way last week, most schoolchildren around the country would rather lay back on their couches and enjoy their off-time, but not the 70-odd schoolboys who would rather be on a cricket field.
Teams from Oakhill School, Bishops Diocesan College, Grey High School, Parklands College, SACS High School and Wynberg Boys High School all took part in the 2019 Oakhill Cricket Tournament.
Kicking off on Friday, three matches saw Wynberg take on Oakhill, Bishops playing Grey, and finally Parklands against Sacs, to take the festival into the weekend. There would be six more games on Saturday, and despite the weather being perfect for an exciting day of cricket, clouds overhead posed the threat of a storm looming on the horizon.
Click here for a photo gallery.
But this only became a reality on Sunday, when heavy rains swept through the town, leading to the six games scheduled for Sunday being cancelled. All sides bar Oakhill headed back home on Monday after an eventful sporting weekend.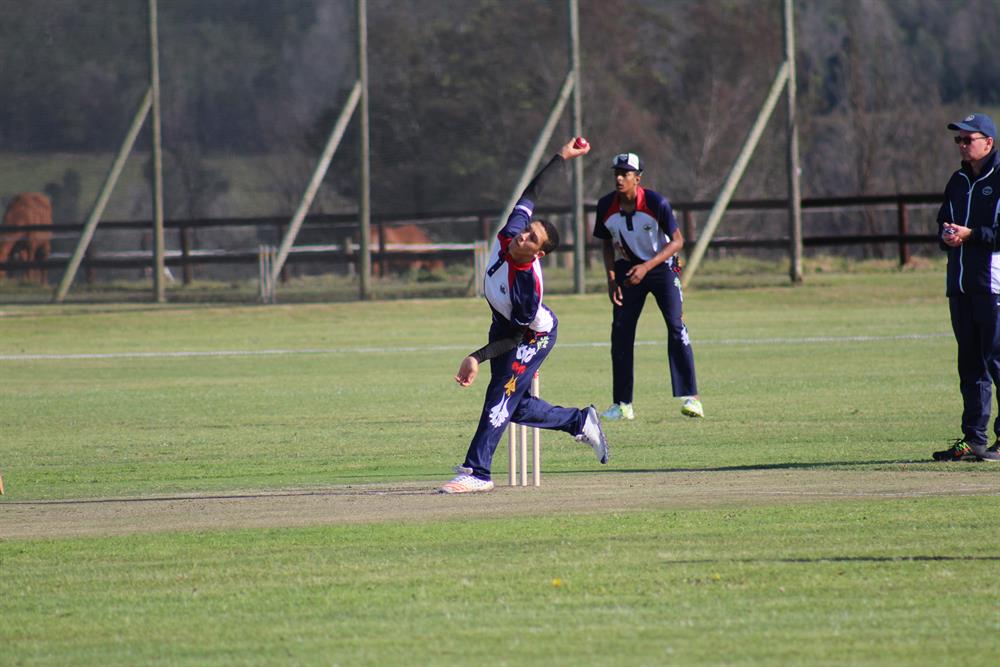 JC Kolbee lands and prepares to bowl a delivery against Bishops.
Read a previous article: Oakhill welcomes cricketers for 3-day festival
'We bring you the latest Knysna, Garden Route news'