Gallery
KNYSNA NEWS - A silent vigil is currently underway at the Knysna Post Office.
The vigil is in mourning of the women who have been violently murdered in South Africa in recent weeks, in particular the UCT student Uyinene Mrwetyana who was brutally murdered, allegedly by a postal worker at a Cape Town post office, and Plettenberg Bay's Sandisiwe Mona.
The names of female victims were written on the sidewalk.
The vigil was organised by Total Shutdown, a movement fighting for the breakdown of patriarchy and to put a stop to femicide.
The vigil will continue until 15:00.
Click here for a photo gallery.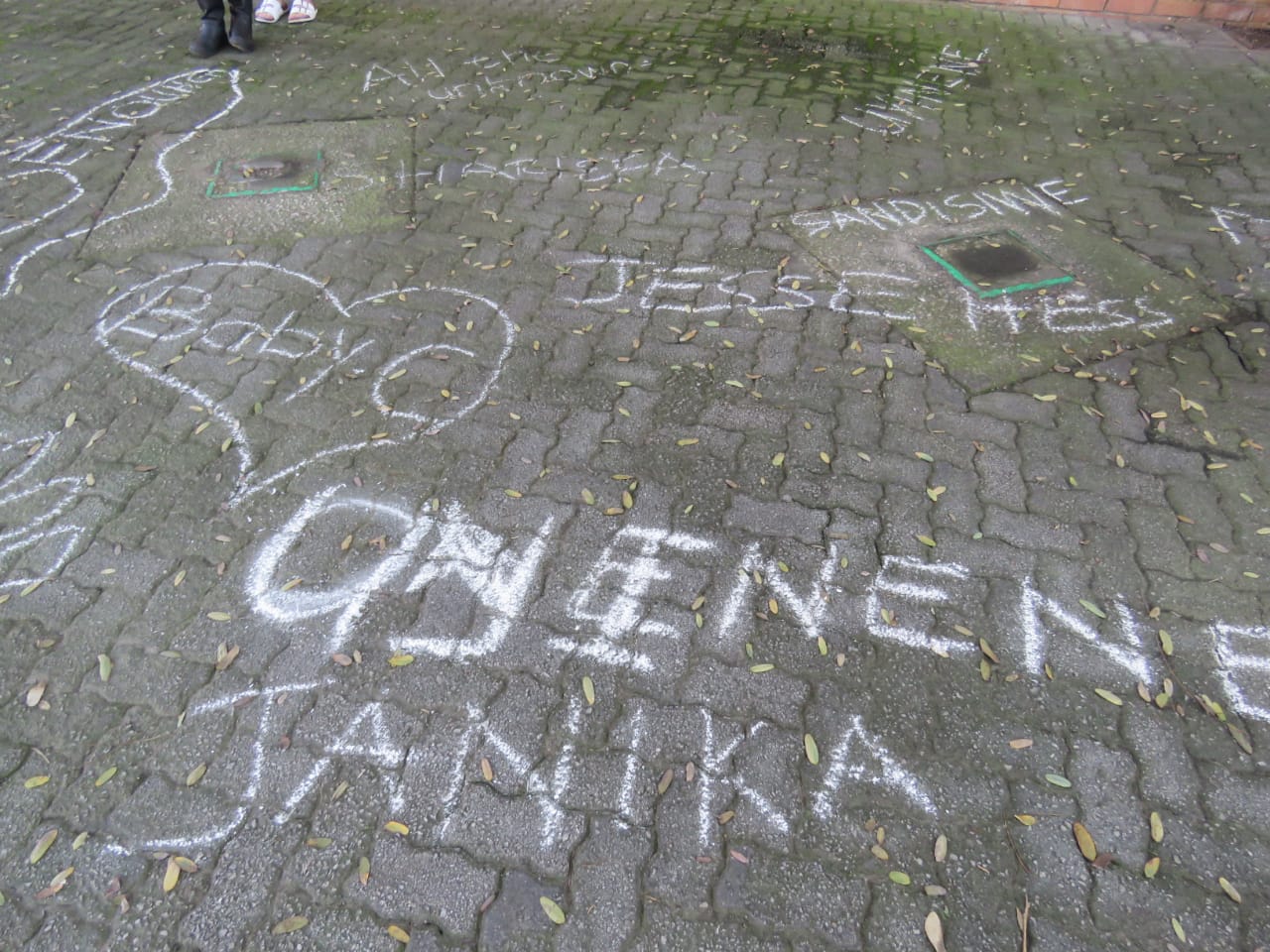 The names of victims have been written in chalk on the sidewalk.
'We bring you the latest Knysna, Garden Route news'