KNYSNA NEWS - A group of Rheenendal residents took to the streets early this morning to voice their demands for better electricity supply in the area.
According to Southern Cape Police spokesperson Sergeant Chris Spies, the protests flared up at about 05:00 this morning, but it has since been brought under control.
"We dispatched public order policing (POPS) to the scene where they brought the situation under control and continue to monitor the area," Spies said.
The protestors have been dispersed, but police are still on the scene with POPS vehicles on hand to control the situation.
POPS vehicles remain on the scene to monitor the situation.
Photos: Blake Linder.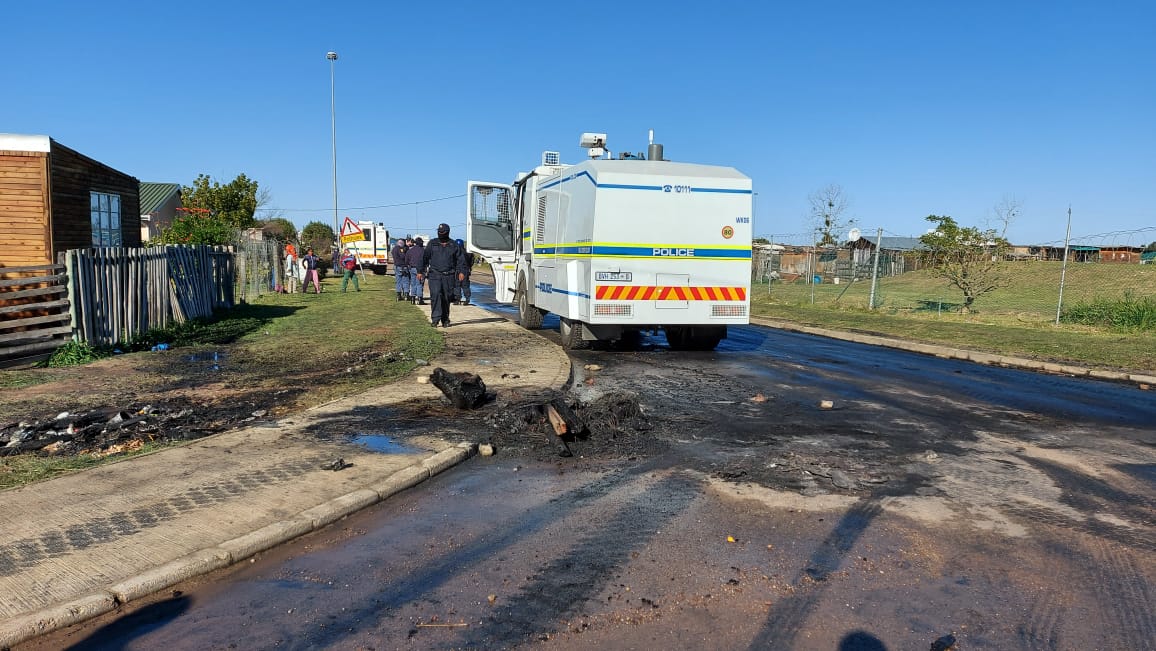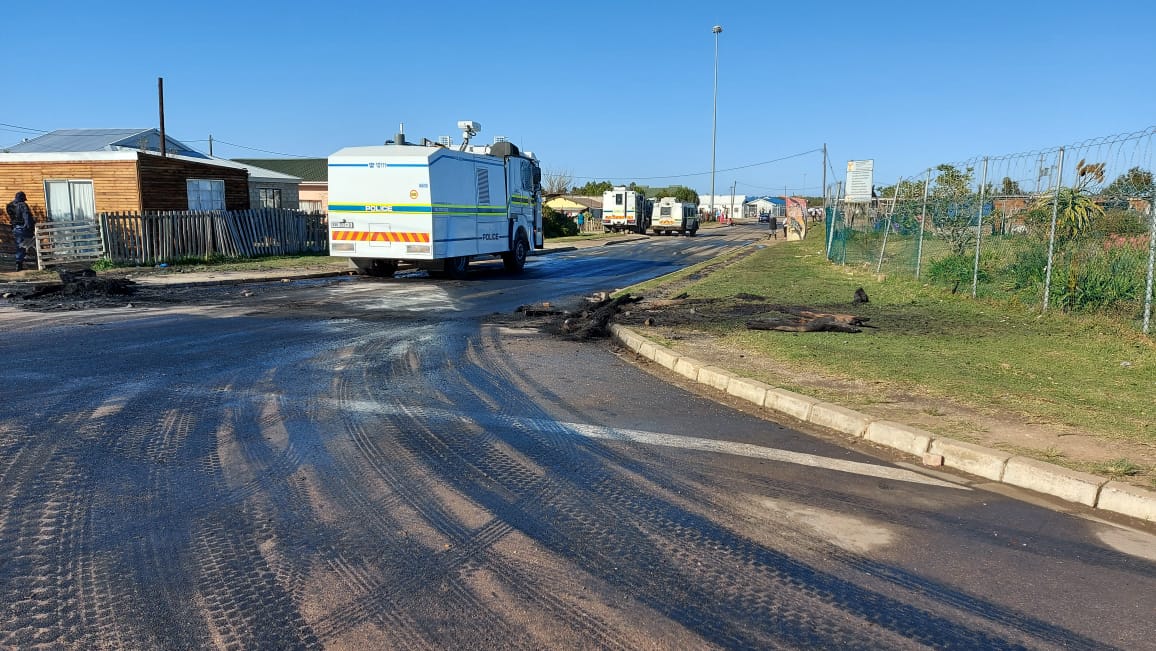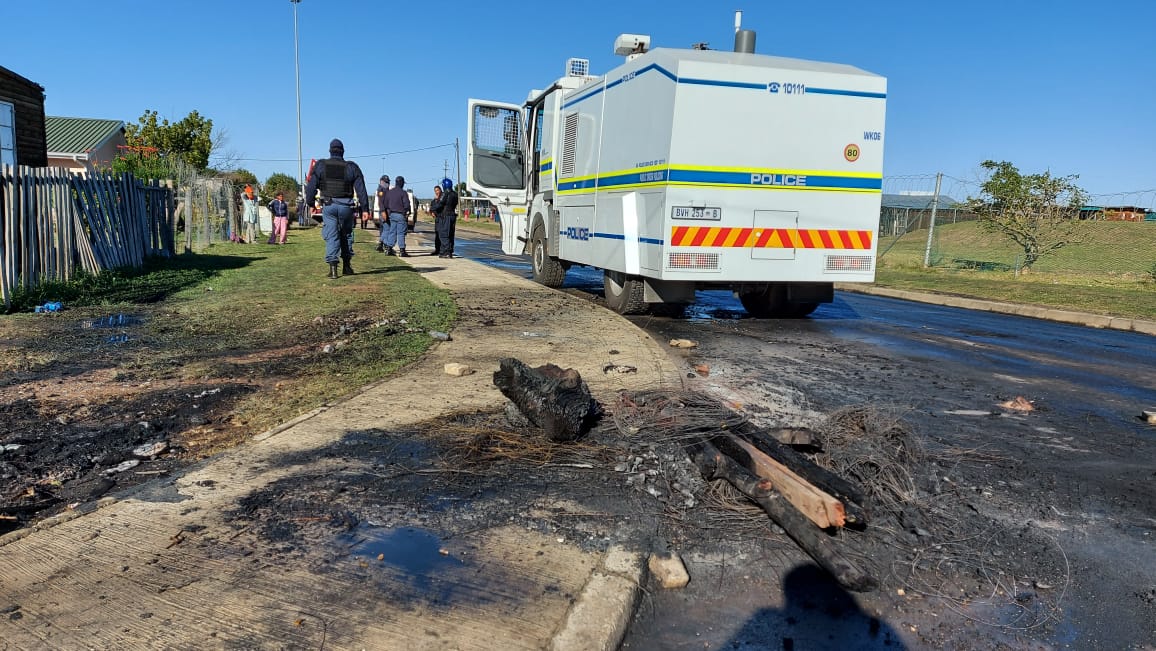 'We bring you the latest Knysna, Garden Route news'